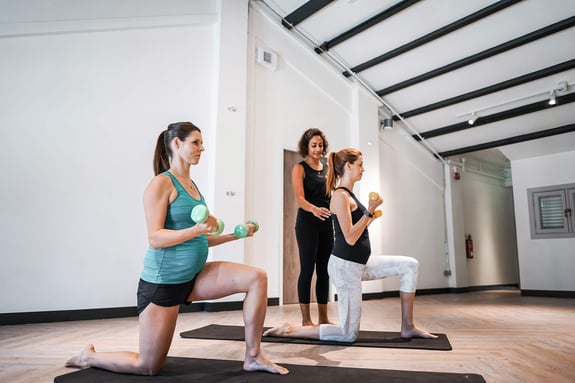 Pre & Post Natal
01

Pre-Natal

02

Post-Natal
Pre-Natal Services
UFIT's pre-natal team of Physiotherapists, Pilates instructors and Massage Therapists are specialists in the management of pregnancy-related aches and pains including:
Lower back pain

Upper back and neck pain

Pelvic pain

Pubic symphysis dysfunction

Carpal tunnel syndrome

Pre-natal/pregnancy massage
Our aim is to keep soon-to-be mums happy and healthy during pregnancy.
We can also refer you to our partners for a pelvic floor or specialist assessment to ensure that you avoid issues such as incontinence and back pain in the later stages of your pregnancy.
Post-Natal Services
Our highly-qualified team of Physiotherapists, Massage Therapists and Pilates instructors are well-positioned to support your recovery and rehabilitation following childbirth. We work with external partners to provide a seamless recovery journey from the acute post-natal period and complications of childbirth, to safely returning back to activity and exercise.
Our team can help you with:
Rectus abdominis diastasis

Lower back pain

Neck pain

De Quervain's Tenosynovitis

Relief of muscle tension often associated with breastfeeding and poor sleep
The UFIT post-natal team work closely together to ensure that you make the best recovery possible following delivery. Book your consultation today!
4 Steps To Ignite Your Greatness
1
Chat
Fill out the form below and we will get in contact with you!
2
Meet
Consult with one of our highly-qualified professionals so we can assess and understand your needs and goals.
3
Plan
Make an achievable pre/post-natal plan together.
4
TREAT
Start your journey and enjoy the improvements as you progress!
Meet Our Team
Club Street
Orchard
One-North
Studio@Fairmont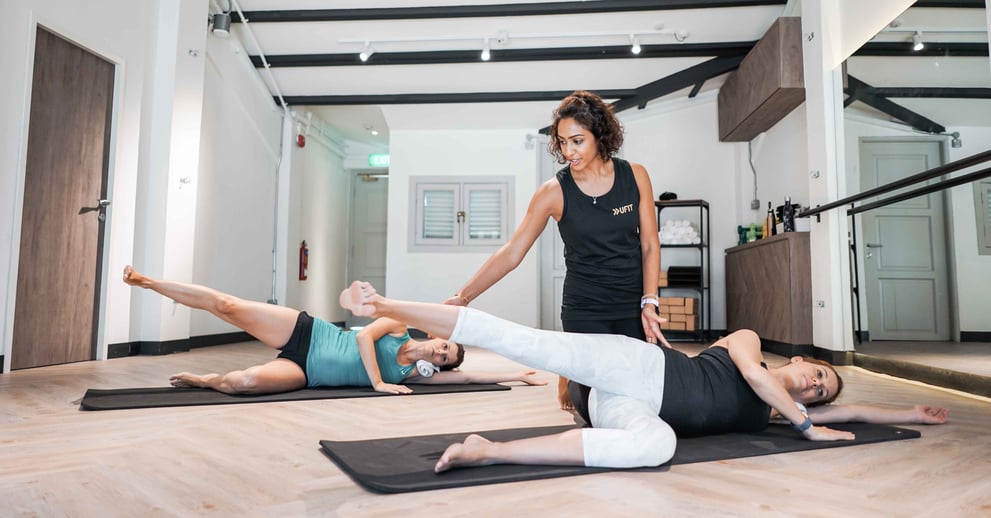 LIVE WELL
Take your recovery and rehabilitation journey to the next level by building sustainable habits that last a lifetime. Check out our blogs, written by our very own experts!
Pre/Post Natal Locations
Club Street
21 Club St, #01-01
Singapore 069410
Tel: +65 6225 5059
E-Mail: ufitclinic@ufit.com.sg
Orchard
181 Orchard Road
Orchard Central #06-11
Singapore 238896
Tel: +65 6509 0057
E-Mail: orchardclinic@ufit.com.sg
One-North
1 Fusionopolis Way,
Galaxis Building #01-02
Singapore 138632
Tel: +65 6250 2944
E-Mail: onenorth@ufit.com.sg