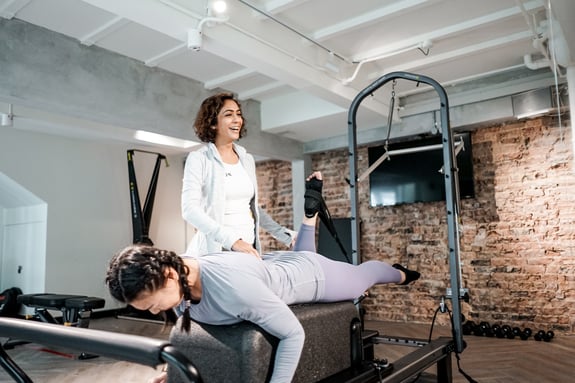 Reformer Pilates
Improve postural alignment and build deep abdominal strength with Reformer Pilates
Why UFIT Pilates?
UFIT offers a bespoke service that's tailored to your needs, whether you're attending our Reformer Pilates classes or individual sessions. Our Pilates is run by qualified Physiotherapists and musculoskeletal practitioners who know the body, how it works and what it needs.
Our classes are kept small and friendly with only three per class; it's what enables the sessions to be specific to your individual needs and sets us apart from the larger group choreographed classes.
To help you take care of your wellbeing, we are offering an exclusive discount on our recovery services.
4 Steps To Ignite Your Greatness
1
CHAT
Fill out the form below and we will get in touch with you to understand your needs and goals.
2
ASSESSMENT
Come in for your 1-1 assessment for only $107 (50% off) with one of our highly qualified Pilates instructors.
3
PURCHASE
Choose to purchase either 1-1 packages (5,10 or 20 sessions) or 3:1 classes. If you purchase a 1-1 package on the day of your assessment, the assessment will be waived. T&Cs apply.
4
TREATMENT
Make an achievable treatment plan together and enjoy the improvements as you progress!
Reformer Class (3:1)
UFIT Pilates Reformer brings a new repertoire of exercises, working the entire body and focusing on the peripheral muscles of your limbs. Performed using a Pilates Reformer Machine, this tool adds more versatility and resistance by increasing the intensity and dynamic movement to Pilates exercises.
Private Reformer (1:1)
Improve your balance and body awareness with UFIT Pilates. A private session is the best way to address your personal needs with our Pilates specialists, where you get to enjoy privacy and attention personalized to suit your goals.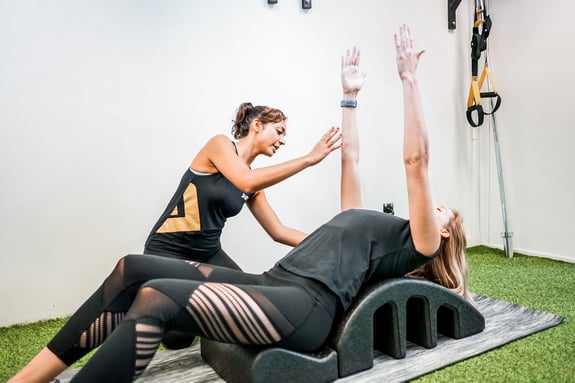 "Lucy's pilates reformer class is the best! I started with private sessions when I was around 20 weeks pregnant. These sessions helped me with pains and discomforts throughout the whole pregnancy. Post pregnancy, I am now participating in the group sessions which are helping me get my strength back. Lucy manages to give everyone in the group session a 'private session' which amazes me! I would 100% recommend this class!!"
Club Street
Orchard
City Hall
one-north
Club Street
21 Club St, #01-01
Singapore 069410
Phone: +65 6225 5059
E-Mail: ufitclinic@ufit.com.sg
Orchard
181 Orchard Road
Orchard Central #06-11
Singapore 238896
Phone: +65 6509 0057
E-Mail: orchardclinic@ufit.com.sg
one-north
1 Fusionopolis Way
Galaxis Building #01-02
Singapore 138632
Phone: +65 6250 2944
E-Mail: cliniconenorth@ufit.com.sg
City Hall
80 Bras Basah Road
Fairmont Hotel
Singapore 189560
Phone: +65 9646 9501
Email: info@ufit.com.sg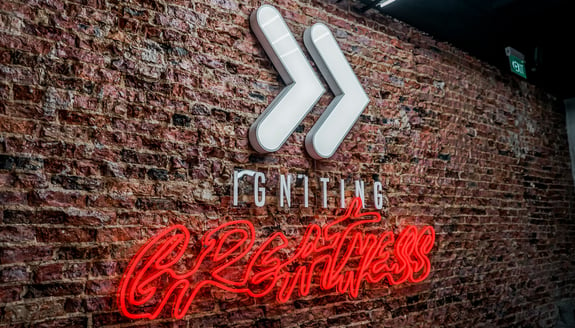 Terms & Conditions
1-1 Pilates packages (5-pack, 10-pack or 20-pack) must be purchased on the same day as the assessment.
Available to new Reformer Pilates UFIT clients only.
The cost of the assessment is not usually insurance claimable even if completed by a physiotherapist. If you require physio-led pilates, please contact us separately to discuss your needs and we will support you where we can.
Only one redemption per client.
This offer cannot be used in conjunction with any other offers or discounts.
LIVE WELL
More than just physical fitness, it is a lifestyle change. Take your recovery and rehabilitation journey alongside eating habits to the next level by building sustainable habits to live and stay healthy. Check out our blogs, written by our experts!