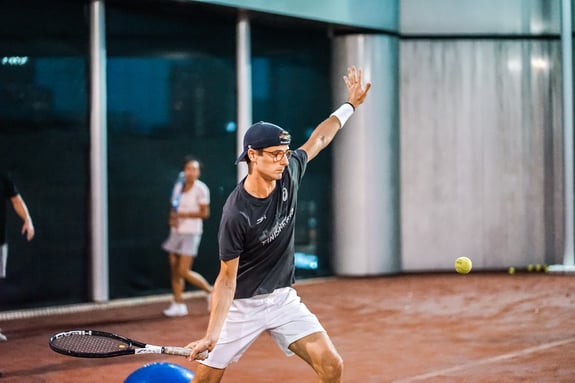 PRIVATE LESSONS
World-Class Tennis Coaching
Enjoy UFIT's world-class tennis coaching with our highly-experienced coaches. We will tailor a customized program for your needs at appropriate levels. With our specialized private lessons, this is the ultimate in personalized service
Whether you're a beginner, the next grand slam winner, or somewhere in between, we will help you maximise your potential.
4 STEPS TO GREATNESS
1
Enquire
Fill out the form below to contact us for Private Lessons
2
CONFIRM
Our team will be in touch to find a time, coach, and package that works for you.
3
PURCHASE
We will send you a unique link so you can make your purchase.
4
PLAY
Once payment has been confirmed, your coach will get in touch to organise your sessions.
TOUCH
Director of Performance
1 Hour $130
5 Hours $650
10 Hours $1300
TOUCH
Director
1 Hour $120
5 Hours $600
10 Hours $1200
TOUCH
Senior Head Pro
1 Hour $110
5 Hours $550
10 Hours $1100
TOUCH
Head Pro
1 Hour $100
5 Hours $500
10 Hours $1000
CONTACT US FOR PRIVATE LESSONS