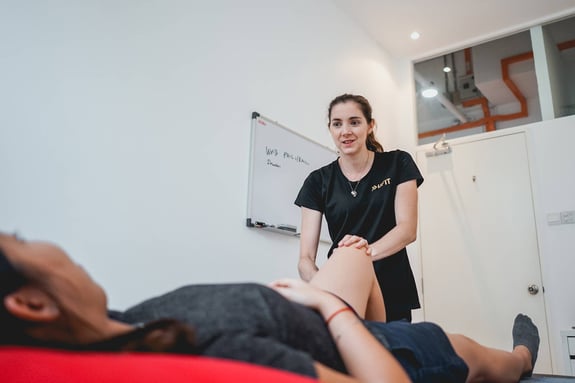 Osteopathy
Assess and treat your pain the right way
What is Osteopathy?
Osteopathy recognises the link between the structure of your body, the way it functions, and how it works as a holistic unit.
Using skilled evaluation, diagnosis and a wide range of hands-on techniques, our Osteopaths can identify important types of dysfunction in your body.
Osteopathic treatment uses techniques such as stretching and massage for general treatment of the soft tissues (muscles, tendons and ligaments) along with mobilisation of specific joints and soft tissues.
4 Steps To Ignite Your Greatness
Fill out the form below and we will get in contact with you!
Consult with one of our highly qualified Osteopaths so we can assess and understand your needs and goals.
Make an achievable treatment plan together.
Start your treatment and enjoy the improvements as you progress!
DID YOU KNOW?
If you purchase a program with us, you can access Osteopathy for no additional cost as part of your program sessions. The outcome and recommendations would then be shared with your lead coach to ensure that all other program sessions were tailored accordingly.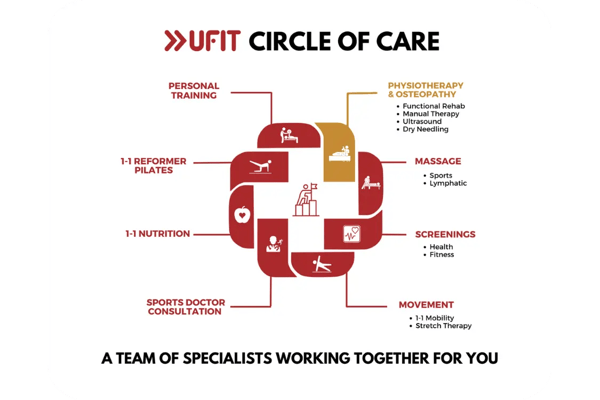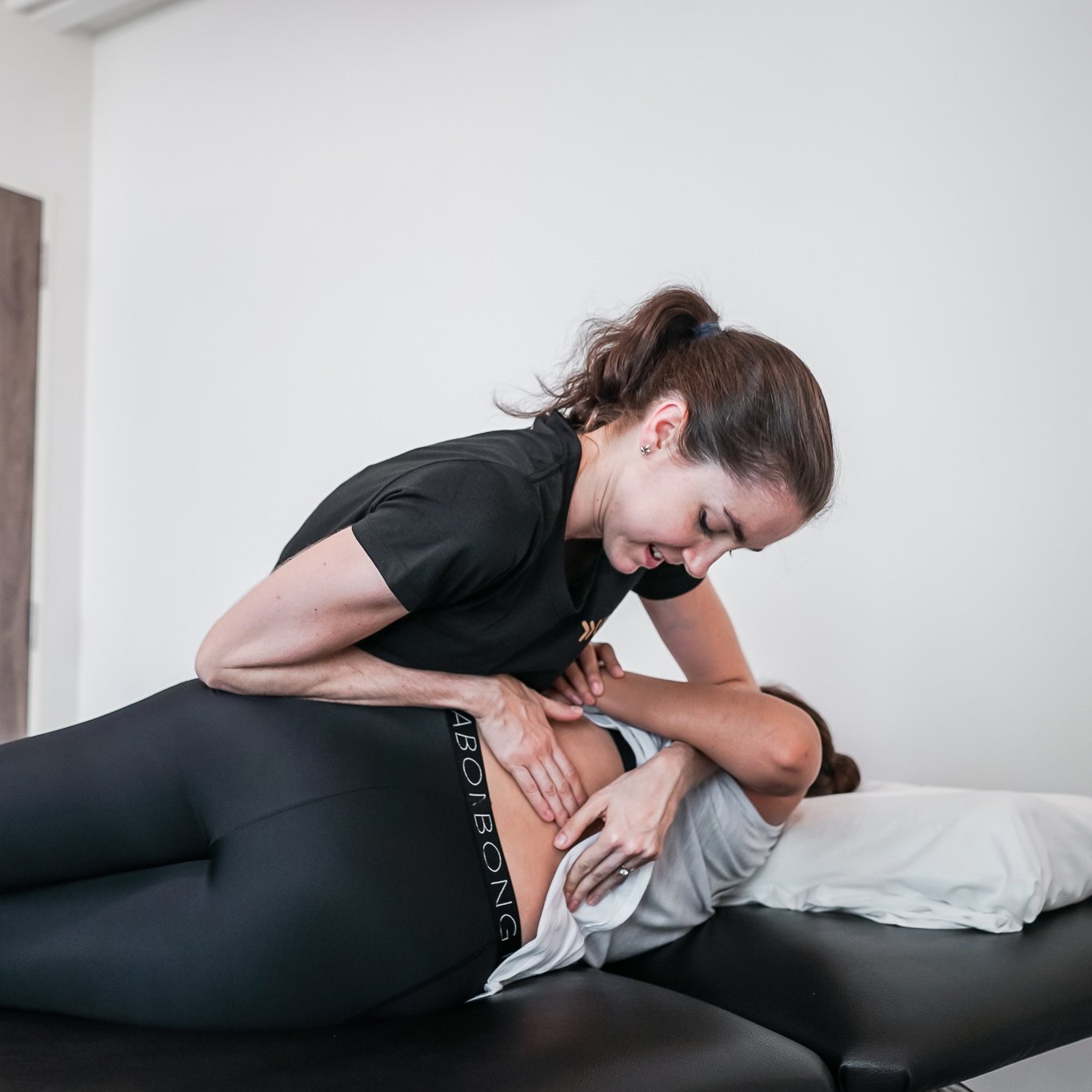 "I have been seeing Zoe and cannot recommend her enough, this lady is amazing. I have had back pain for around six months, I had seen quite a few Osteo's and Physios with no change. Two visits with Zoe and my back pain has gone and I feel fantastic. Not only did Zoe fix my back but she really took the time to go through all of my health issues to make sure we were on the right track."
Osteopathy FAQs
Who and what do osteopaths treat?
Osteopaths' patients include the young, older people, manual workers, office professionals, pregnant women, children and sports people. Patients seek treatment for a wide variety of conditions, including neck pain, back pain, changes to posture in pregnancy, postural problems caused by driving or work strain, the pain of arthritis and sports related injuries.
Are there any regulations for osteopathy?
Osteopaths are government registered practitioners who complete a minimum of five years' university training in anatomy, physiology, pathology, general medical diagnosis and osteopathic techniques.
Osteopaths are primary healthcare practitioners and are trained to recognise conditions that require medical referral. They are also trained to perform standard medical examinations of the musculoskeletal, cardiovascular, respiratory and nervous systems.
What are the different payment options?
Credit Card, NETS and Bank Transfer.
We also work with a select number of partners to offer exclusive direct billing services.
Is the cost of osteopathy covered by my health insurance?
The cost of osteopathy is usually redeemable against the outpatient osteopathy or post-inpatient rehabilitation benefit on your health insurance. Terms and conditions vary widely between insurers and levels of insurance so you are recommended to verify exact details of coverage and limits directly with your insurer.
We work with a select group of insurance companies to offer direct billing services. Please enquire with any of our customer service team to check eligibility.
Do you accept direct billing?
We work with select partners and offer direct billing services to their clients. We currently have an established direct billing relationship with AETNA, Allianz and Cigna. Please enquire to learn how you can enjoy the benefits of this service.
Orchard
181 Orchard Road
Orchard Central #06-11
Singapore, 238896
Tel:
+65
6509 0057
E-Mail: orchardclinic@ufit.com.sg
ONE-NORTH
1 Fusionopolis Way,
Galaxis Building #01-02
Singapore 138632
Tel:
+65
6250 2944
E-Mail: cliniconenorth@ufit.com.sg
LIVE WELL
More than just physical fitness, it is a lifestyle change. Take your recovery and rehabilitation journey alongside eating habits to the next level by building sustainable habits to live and stay healthy. Check out our blogs, written by our experts!