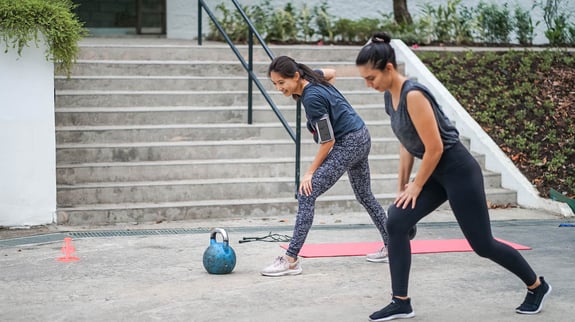 Outdoor Classes
Join Our Community!
If you're looking for fun, high-energy workouts in Singapore then you have come to the right place!
We pride ourselves on creating a vibrant and supportive community. We welcome all ages and fitness levels and our world-class coaches are always working hard to motivate and inspire you to perform your very best.
With a variety of classes to choose from in some of Singapore's most stunning outdoor locations, you're bound to find one that works for you.
7 DAY INTRO PASS - JUST $49
New to UFIT? Get a taste for all the Indoor and Outdoor classes we have to offer so you can find your favourite.
- Unlimited Classes for 7 days
- Valid on all Indoor, Outdoor, Boxing & Tennis Burn classes (excluding Reformer Pilates & Tennis Clinics)
- 7 days commences from the day of your first class
- New customers only
TOUCH
Burn
BURN is a great cardio workout suitable for all fitness levels. If you're looking to get stronger, fitter while improving your mobility, then this is the class for you!
TOUCH
Build
Build classes focus on building strength throughout the entire body, with an emphasis on controlled exercises and quality of movement.
TOUCH
HIIT
Adopting the principles used with training athletes, HIIT incorporates mobility, strength work, speed development, and conditioning into one class.
TOUCH
Tennis Burn
Join us for a high-energy tennis fitness session at Savitar Tennis Centre, to help improve your fitness, footwork, and tennis skills.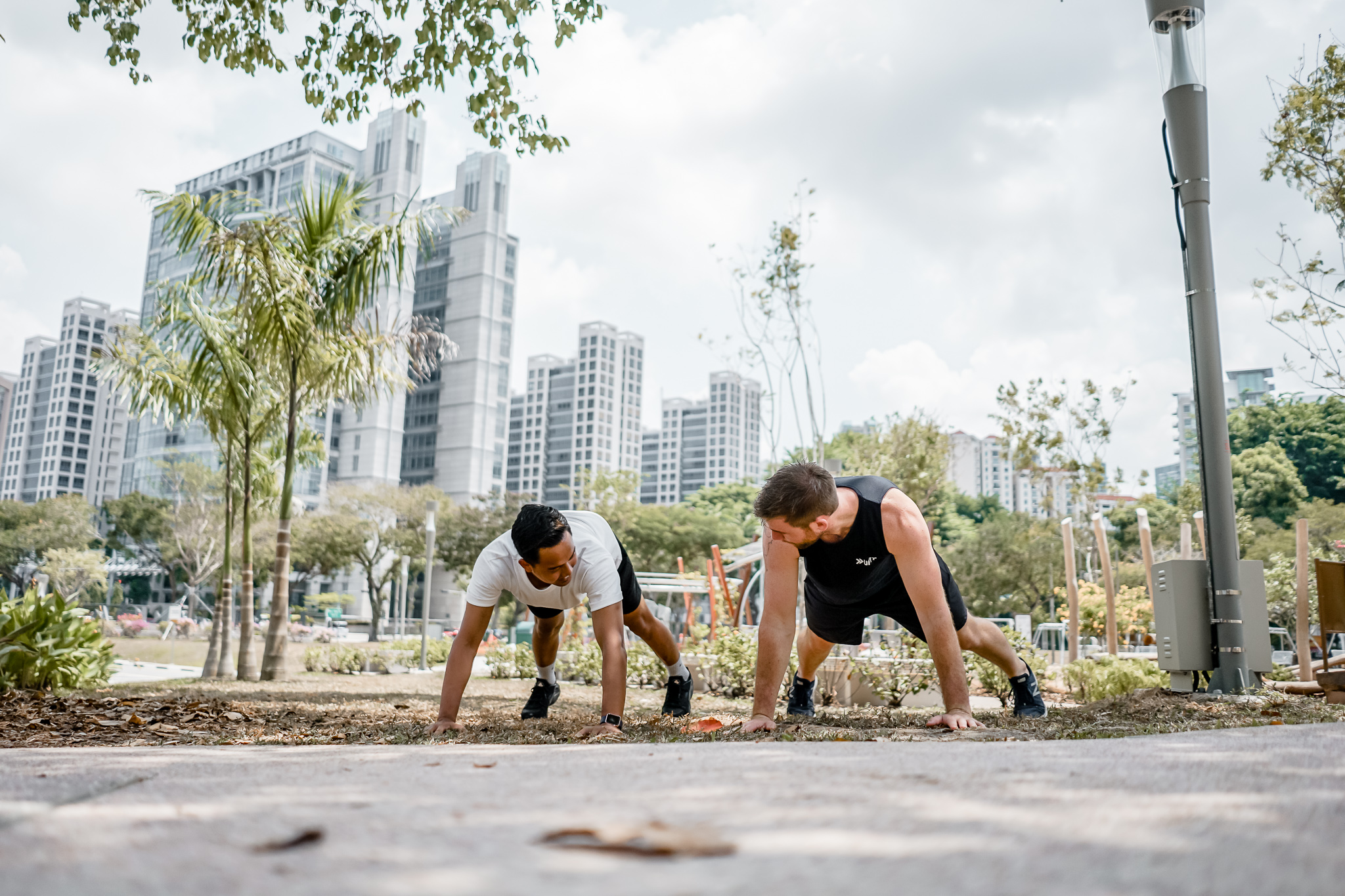 Outdoor Class Schedule
We are running daily outdoor classes at multiple locations in Singapore. Find a class that works for you!
4 Steps To Ignite Your Greatness
Fill out the form below with your contact details and a member of the UFIT team will be in touch.
Our team will get you booked in for a free outdoor class of your choice.
If you enjoy your free class and would like to join our community, download the UFIT app below and purchase credits!
View the class schedule via the UFIT app and start booking classes!
Get Started On The UFIT App
Purchase credits, view the class schedule and book your next class!
Download the app: App Store, Google Play
Download your How-To-Guide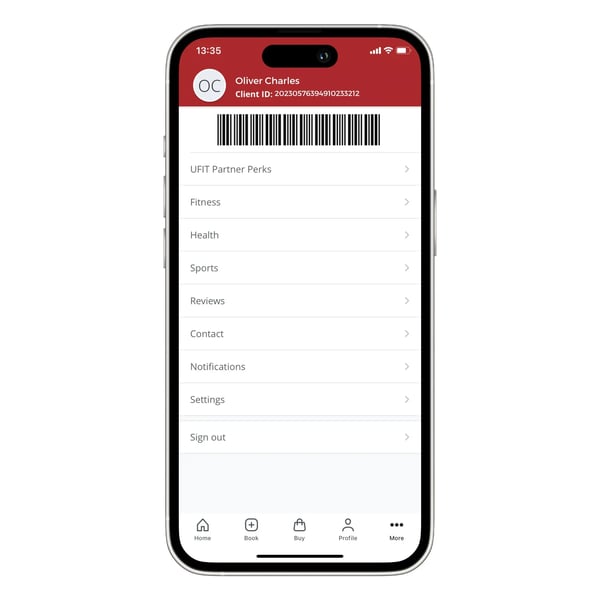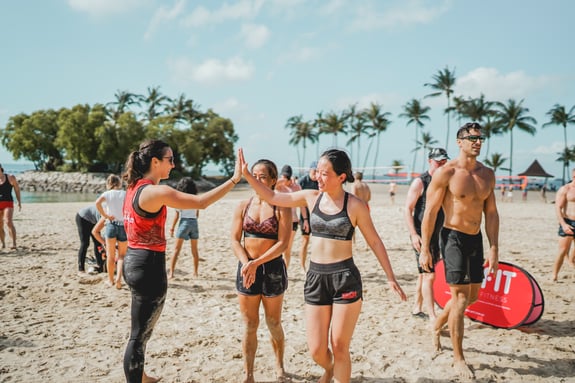 "The UFIT community is so supportive, I'll never forget my first class where one lovely UFIT member showed me the ropes and gave me so much encouragement. The super coaches are always working hard to motivate and inspire you to perform the best you can."
Outdoor Classes FAQs
Which outdoor class is right for me?
All our instructors are highly qualified and experienced and can make every session work for every individual in that class.
However, if you want a fast-paced cardio session, BURN is right for you. If you're looking to improve your form at a slower pace (but still an intense workout), then BUILD is a better choice. And if you like an outdoor session with weights for strength training then HIIT is your go-to.
What do I need to bring?
All you need is a mat, lots of water and a towel. Our coaches will provide everything else!
How do I purchase credits?
You can purchase credits via the UFIT app. Check out our step-by-step guide!
How do I book an outdoor class?
You can book classes viia the UFIT app. Check out our step-by-step guide!
How much do outdoor classes cost?
The more credits you buy, the better value you get. One class can range from $27 to $35 depending on your package.
We also have an unlimited packaged called Legacy which is great value for money if you're planning on attending more than three classes per week.
Am I fit enough for UFIT outdoor classes?
Everyone starts somewhere and UFIT prides themselves on their welcoming and inclusive community. Everyone supports and encourages each other, no matter where they are on their fitness journey.
Got a question?
Get In Touch With Us
Work Smart
Evolve your training, keep your mind focused and remain unstoppable. Whether you're just getting started on your fitness journey, an elite athlete, or somewhere in between,
check out our blogs to help you train smarter and achieve your goals.
Locations
We are running a range of classes at Singapore's most stunning outdoor locations.