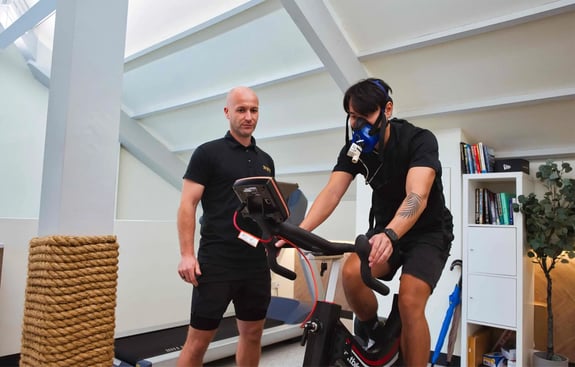 UFIT Screening

If you are not assessing, you're guessing.
ABOUT
What Is Health & Fitness Screening?
The UFIT Health Screen is a comprehensive assessment of your current health status. It measures all the silent risk factors associated with cardiovascular health, which often go undetected as there are very few signs or symptoms until someone experiences a cardiac event. Identifying these risk factors early, and observing how these bio-markers change over time will place you in an optimal position to maximise your longevity.
The UFIT Fitness Screen is designed to help fitness enthusiasts and athletes plan effective workouts and optimise their training, but it is also suitable for anyone that wants to learn how to improve their cardiovascular health, speed, endurance and overall fitness. After the test, you will receive a comprehensive report on how to use your results to tailor your training to your individual physiology and take control of your health.
What Are The Benefits?
Both the Health Screen and Fitness Screen will give you objective markers of your current health and fitness and will enable us to design a highly individualised training program that addresses your specific health needs.
Create an accurate assessment of your current health status and identify opportunities to improve your wellbeing.
Identify any health or lifestyle issues that could lead to a higher than normal risk of illness or injury.
Measure your current fitness levels to identify any potential weaknesses and set fitness benchmarks.
Use the data to s

et accurate training zones and track your progress over time.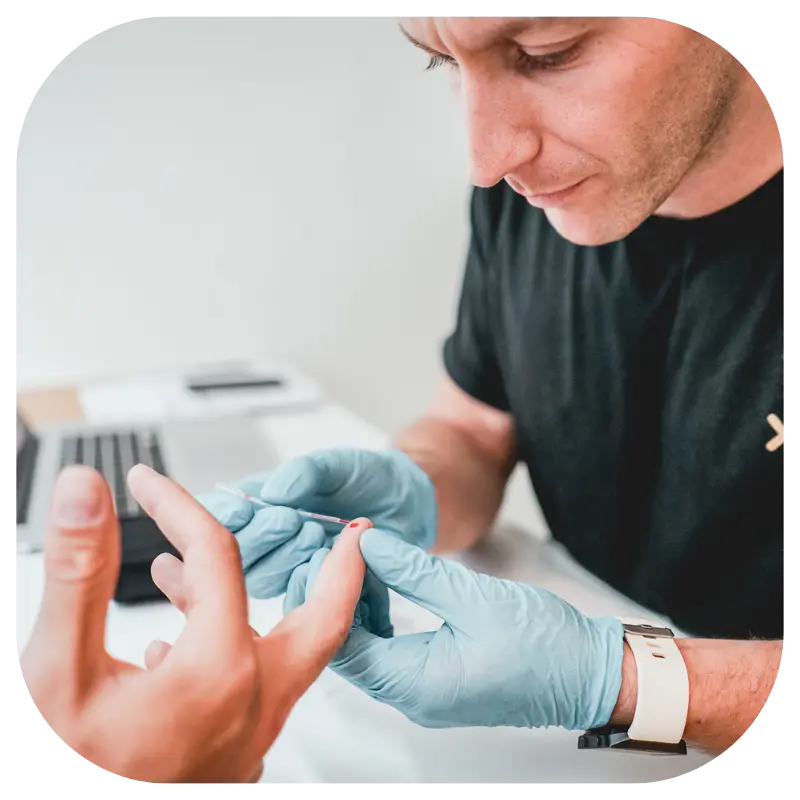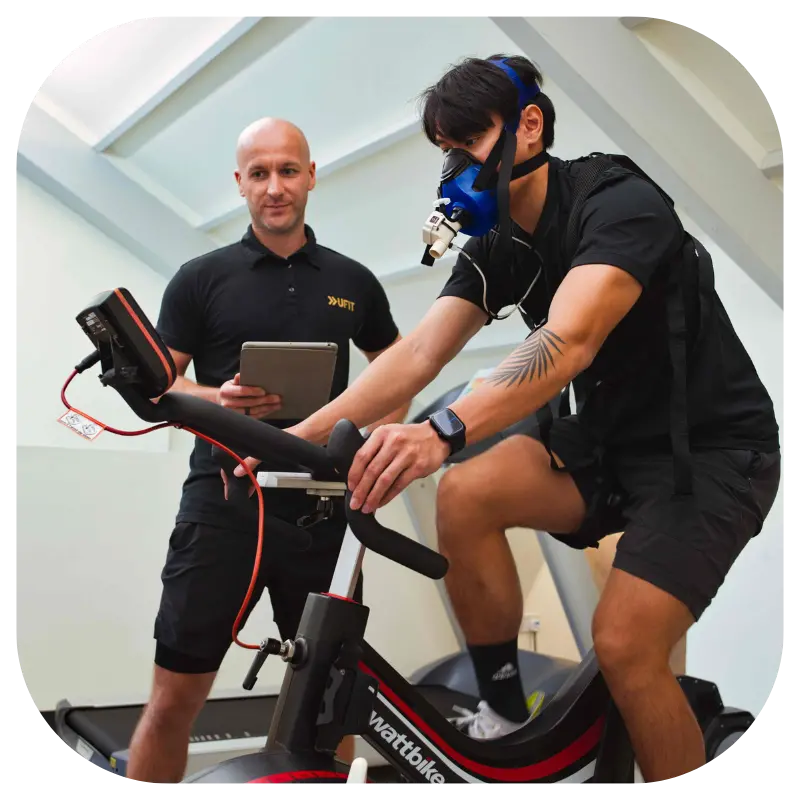 Health Screen
This test includes a Resting Metabolic Test (RMR) and blood markers to assess your blood glucose control, blood cholesterol and triglyceride levels.
Fitness Screen
Assess the key systems of your aerobic training system, including your breathing efficiency, heart function and metabolic fitness (how well you can use fats and carbohydrates during exercise).
RMR
Resting Metabolic Rate is the most accurate method to measure how many calories your body utilises at rest on a daily basis.
Lung Capacity Test
Results from this test can help identify respiratory obstructive abnormalities sometimes before signs and symptoms of disease are present. *Recommended for any smoker over the age of 45, as well as anyone with shortness of breath, chronic wheezing, coughing or mucus production.
Blood Test x3
Includes 1) Fasted blood glucose test, 2) Glycated Hemoglobin test & 3) Blood lipid profile - a measure of total cholesterol, LDL (bad) cholesterol, HDL (good cholesterol) and triglycerides.
V02 Max
The gold standard measurement in assessing fitness.
Wrap Up
Detailed reporting and advice based on your health markers will be provided at each appointment for long-term progress.
BUY BOTH & SAVE 20%
Purchase both the health and fitness screen together for $350.
DID YOU KNOW?
If you purchase a program with us, you can access Health and Fitness Screening for no additional cost as part of your program sessions. The data and recommendations would then be shared with your lead coach who would tailor your program based on your results and health goals.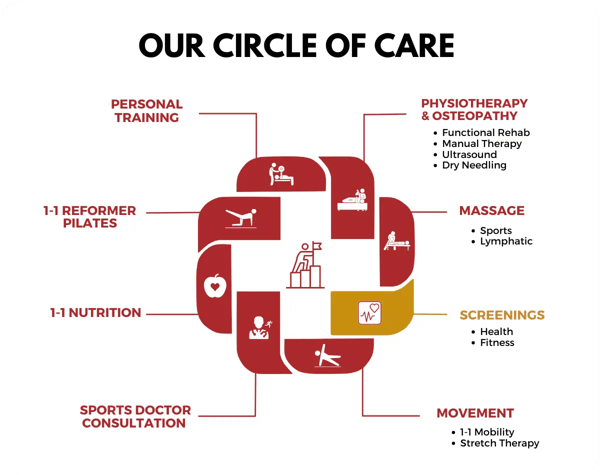 Hear From Our Community
CLIENT TESTIMONIAL
"These tests have been game changing for me. Anyone who wants to improve their running or cycling as efficiently as possible should invest in a fitness screen as it helps balance hard/easy/interval training recommendations to get optimal results. But just for general health markers and weight management, it's incredibly beneficial to see changes in resting heart rate, blood glucose and your fat burning efficiency."
10 DAY INTRO PASS - JUST $49
Get a taste for all the different classes we have to offer so you can find your favourite!
Contact us to find out more