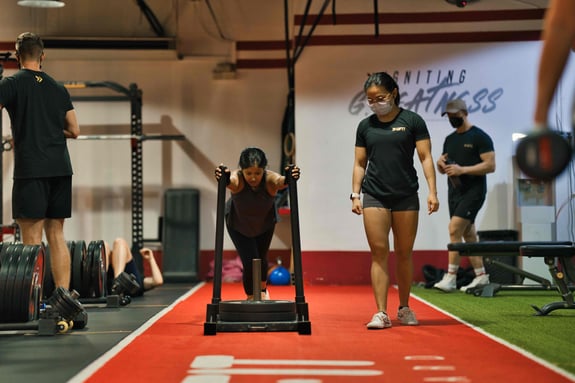 Orchard Hub
Integrated Health & Fitness Hub
Orchard Gym and Clinic are located in the heart of the city on the famous Orchard Rd, a state of the art 3500 sq ft facility servicing clients around the Orchard area. UFIT Orchard prides itself on its world-class personal trainers, physiotherapists, massage therapists, and nutritionists, who all work closely together to help individuals achieve their goals.
The Gym
Home to 14 Personal Trainers who provide experienced, results-driven coaching.

Fully equipped gym with state-of-the-art e

quipment.

Coaches specialise in fat loss, strength and muscle building, circuit training, body transformation & pre-and post-natal.
Orchard Gym
Monday – Friday: 6AM – 9PM
Saturday: 7AM – 4PM
Sunday: 7AM - 4PM
160 Orchard Road
OG Orchard Point #B2-02
Singapore 238842
The Clinic
The Clinic has five

dedicated treatment rooms, a rehab space, and a Pilates studio with three reformer machines.

The rehab area is spacious yet private, creating a warm and friendly environment. We have barbells, kettlebells and dumbells to help you with your rehabilitation.

We have six Physiotherapists who have a range of specialities, including post operative rehabiitaion, acute injury management, chronic pain management, reformer pilates, paediatrics, pre/post-natal and strength and conditioning.

We also have a Massage Therapist, a Nutritionist, and an Osteopath to help you on your road to recovery.
Orchard Clinic
Monday – Friday: 8AM – 8PM
Saturday: 8AM – 1PM
Sunday: 11AM - 3PM
181 Orchard Road
Orchard Central #06-11
Singapore 238896