Adult Programs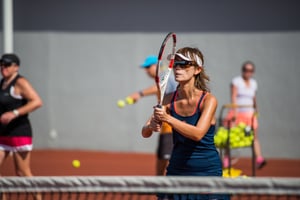 Discover Tennis Clinic
This clinic is perfect for those who are new to the game or wanting to learn or revisit the basic skills. Savitar's elite team of tennis coaches will cover all the fundamentals of tennis including forehand, backhand, volley, serve, and basic match play. Emphasis will be on the enjoyment of the game and you will receive an excellent foundation to improve and develop.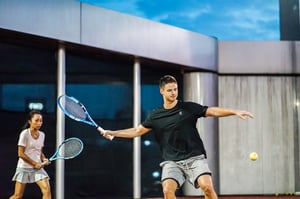 Master Tennis Clinic
This clinic is designed for adults who have previously had coaching and/or play tennis regularly at an intermediate level. The focus will be on perfecting consistency in strokes, footwork, structuring points, and mental aspects of the game while incorporating better movement in situational drills and match play.
Tennis Burn Class
Are you ready to level up your fitness and tennis skills? Introducing our first ever Tennis Burn class to enhance your endurance, speed and power!
Join this dynamic class to improve your tennis, boost your fitness, and test your limits. See you on the courts!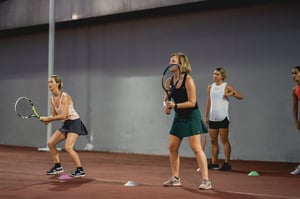 Customised Tennis Lessons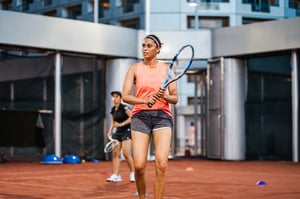 Ladies Team Training
Ladies Team Training sessions are designed for teams participating in one of the several competitive ladies tennis leagues, inter-club tournaments and social group matches that are played throughout the year. Some of the popular one's include Women's International Tennis League (WITS) and Ladies Tennis Singapore (LTS). These sessions are tailor-made for each grade or division to achieve the team objective and simultaneously focus on stroke production, doubles strategy, and games to keep the session fun, but also competitive.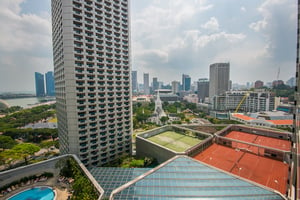 Corporate Clinics
Our Corporate tennis workshops are an excellent opportunity for employees to get together outside the office and enjoy first-class tennis coaching by internationally certified tennis professionals. Our corporate partners include: BNP Paribas, AIA, OCBC Bank, UBS, Ong & Co, Deutsche Bank, National Australia Bank, Sony, Exxon, SDU, Visa and Singapore Tourism Board.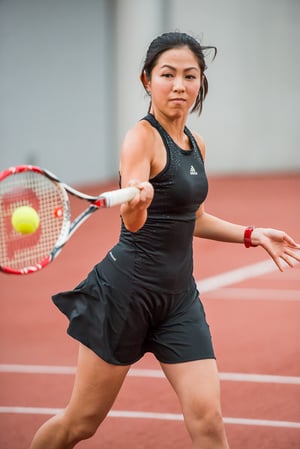 Private Groups
Create your own private group with your friends.
Private lessons are the most effective way to learn new strokes and shots that work for your personal style of play. Private lessons help you achieve two goals. First, learn a new skill for the first time. Second, improve a stroke or shot you are currently using. Enjoy maximum improvement in your game with the Savitar Professional Coaching Team. When you book a private group lesson with our professional coach, feel free to share with the coach "What would you like to achieve".
Any questions?
Get In Touch With Us