Our UFIT Studio Is Now A Hub!
It's been just over a year since we opened our beautiful studio at Fairmont Hotel, and since then we've welcomed hundreds of members through the door and helped clients of all ages smash their fitness goals. With a poolside view and Marina Bay Sands in the distance, it's certainly not a bad place to train!
If you're familiar with our ethos, you'll know we're hugely passionate about providing an integrated approach to health and fitness that goes beyond just working out. So, it was only a matter of time before we expanded our service offering at this location. Here's a taste of what you can expect from our brand-new range of services at Fairmont Hotel.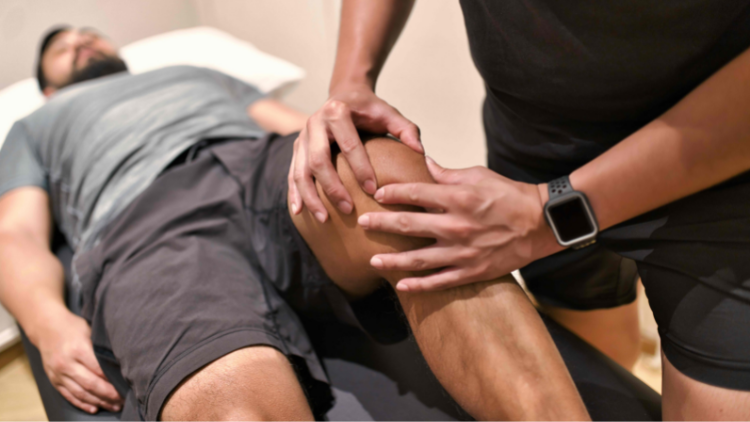 PHYSIOTHERAPY
On level six, just before the entrance to the Willow Stream Spa is our new physio room. Here, Senior Physiotherapist, Ian, will be guiding clients through their recovery journey, using the fully equipped studio along the way as a rehab space. Our goal is to help you overcome your injury and get you back to action stronger than before. Ian will assess and diagnose the cause of pain, work with you to find the most effective way to alleviate it, and help to prevent re-occurrence.

HYDROTHERAPY
We know how frustrating it is when you can't exercise due to pain. This is where hydrotherapy can be an extremely effective form of rehab, helping you increase strength and retrain balance which can be lost following surgery.
Also known as aquatic therapy, hydrotherapy is simply the use of exercise in water to treat a wide spectrum of conditions, such as joint pain, lower back pain, pain related to arthritis, orthopaedic conditions, sports injuries, and more.
Being submerged in water decreases the effect of gravity on your joints and muscles, allowing you to focus on controlled, guided and pain free movement. The resistance from the water also creates an unstable environment, which helps muscles work harder without stressing your bones and joints.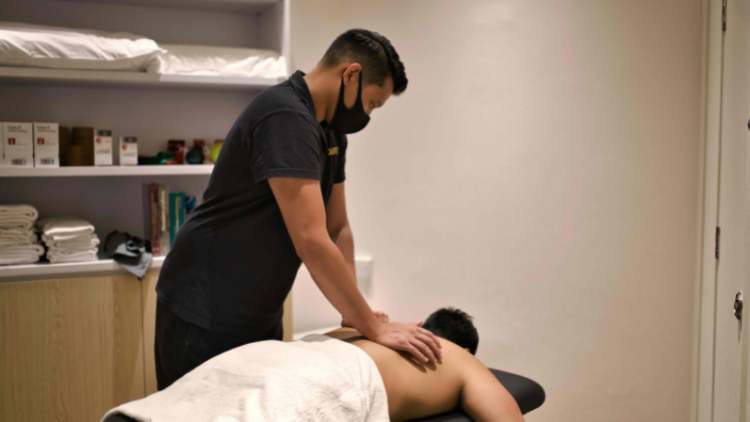 MASSAGE THERAPY
Whether you're suffering from chronic pain in your neck, back, hips or legs, or you come from a sporting background and are looking to aid performance and avoid injury, massage therapy is a brilliant option. Each of our sessions includes an assessment of your issues and objective charting of your range of movement, function, and pain.
We're passionate about not just treating your symptoms but dealing with the source of your issues using a variety of massage techniques. We also treat both pre-and post-natal mothers to help with pain management and any challenges they face while caring for their baby.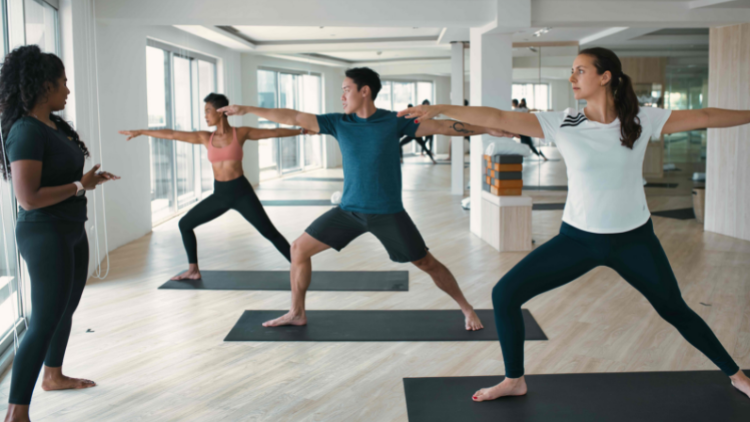 YOGA
Want to improve your personal practice, flexibility, and mobility in a safe space? We'll be offering intimate 1-1 and 2-1 classes led by experienced Yoga Teacher and Personal Trainer, Aly, with the aim to expand to larger classes in the coming months. Suitable for all ages and abilities, you'll practice a mix of traditional postures to build strength, endurance, and flexibility.



MAT & REFORMER PILATES
Pilates is an amazing way to improve flexibility, balance, strength, and endurance. The core principles focus on breathing, control, posture alignment, precision, relaxation, and stamina. We'll be offering intimate 1-1 and 3-1 Reformer Pilates classes using state of the art Reformers, and small group Mat Pilates classes – both led by experienced coach, Jayme. All levels and abilities are welcome.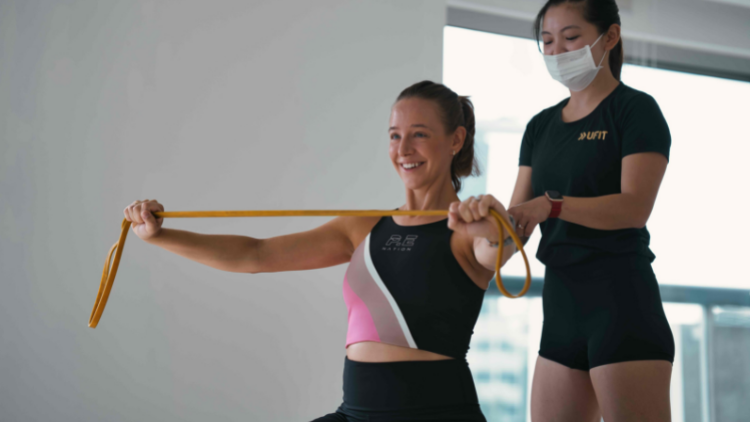 PRE & POST NATAL TRAINING
Going through pregnancy and birthing a child is an incredible experience, but it is also one of the toughest, most tiring, and confusing times a woman can face, as her body has demands placed on it that it never has before, and there is so much confusing advice out there on how to stay healthy – not to mention the pressure to 'bounce back' to normal life afterwards.
Our pre-natal training will help women navigate the guidance and stay active, focusing on building strength in key areas, such as the pelvic floor training, so they are better prepared for delivery day and for getting back to action after giving birth.
Our post-natal training will help guide women back to where they want to be. We focus on targeting the key muscle groups that are particularly important for new mothers, but more importantly tailor workouts to meet their energy levels on a given day – providing workouts that leave women feeling energised and strong, rather than wiped out and tired.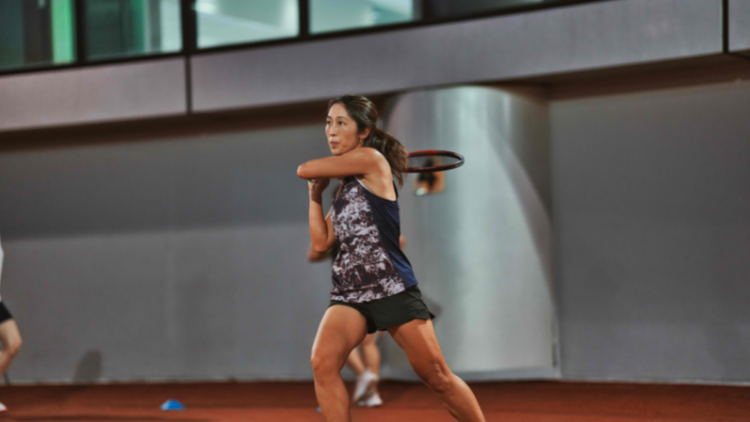 TENNIS
With six tennis courts tucked behind the pool – just metres away from the studio and physio room, we couldn't not mention tennis! Although it's not a new service offering, we acquired Savitar Tennis Club back in 2019 to help deliver world-class tennis programs, camps and events for all ages and abilities.
Whether you're a beginner, the next grand slam winner, or somewhere in between, the experienced UFIT by Savitar coaches will help to develop your technique, match play, and love for the game.
UFIT FITNESS
Learn more about our established fitness services at City Hall, including Personal Training, Indoor Classes, and our Junior Sports for Life Program.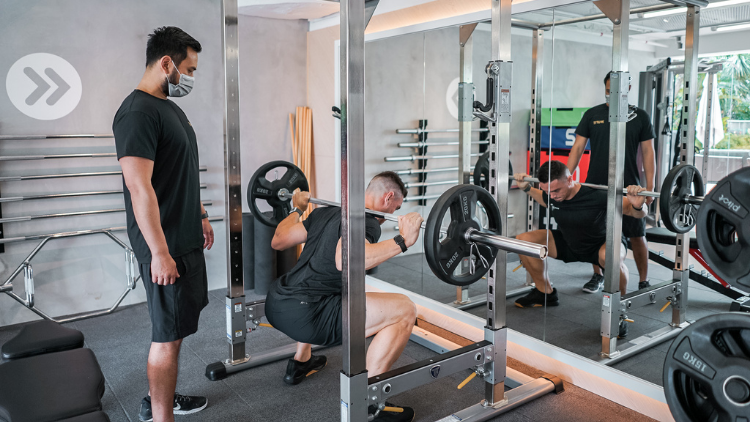 MEET THE TEAM
Meet the incredible UFIT City Hall team who all work side by side to provide a holistic and integrated approach to health and fitness. Between them, they've got an impressive pool of qualifications – from personal training, to physiotherapy, massage therapy, exercise physiology and more! Check out their individual bios to learn more.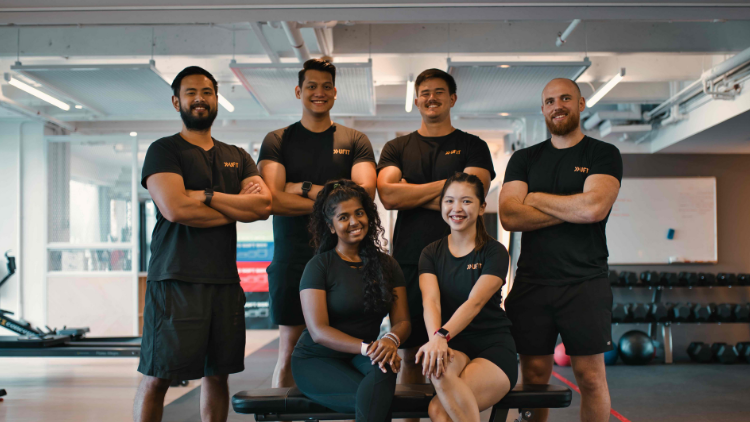 HOW TO FIND US:
Our hub is located inside Fairmont Hotel on 80 Bras Basah Road, Singapore. To get to us, simply walk through the hotel lobby and turn left to get to the lifts, then head up to the 6th floor. Once you come out of the lifts, head towards the Willow Stream Spa. Along the way, you'll see our Physio Room. To get to the studio, pool, and tennis courts, keep walking until you come to the Willow Stream Spa entrance. Walk through the spa reception, up the stairs and you'll see the pool. The studio is round to the right of the pool and the tennis courts are down to the left.
We can't wait to welcome you to the Hub!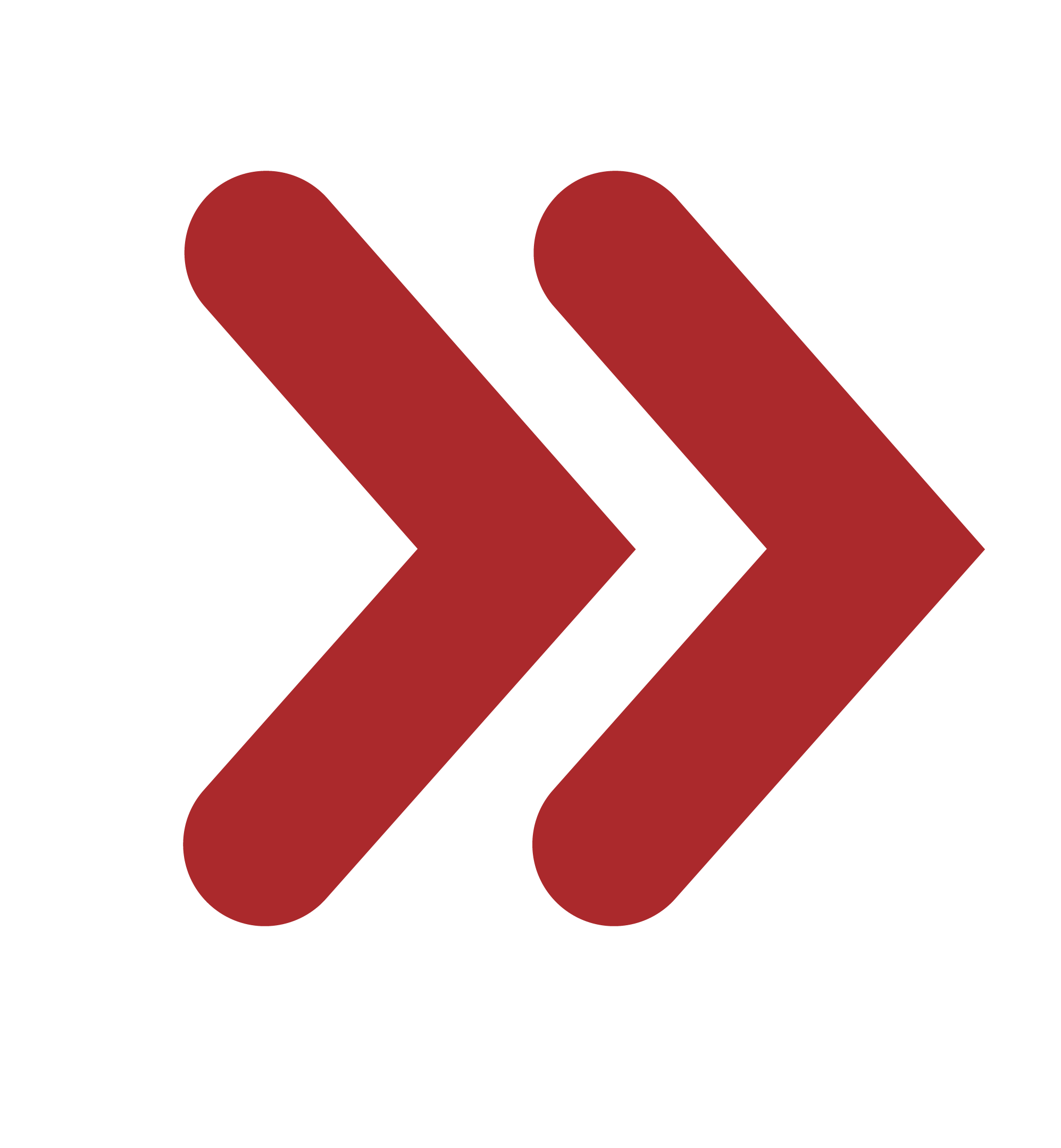 UFIT Singapore
We are a team of experienced coaches and clinicians who provide an integrated health and fitness community for people striving to achieve their goals.