Since the low-fat food guidelines came in at the end of the 1970s, the amount of sugar in processed and commercially produced food increased dramatically. The main reason for this is that when fat is removed from food it doesn't taste, smell or look as appealing.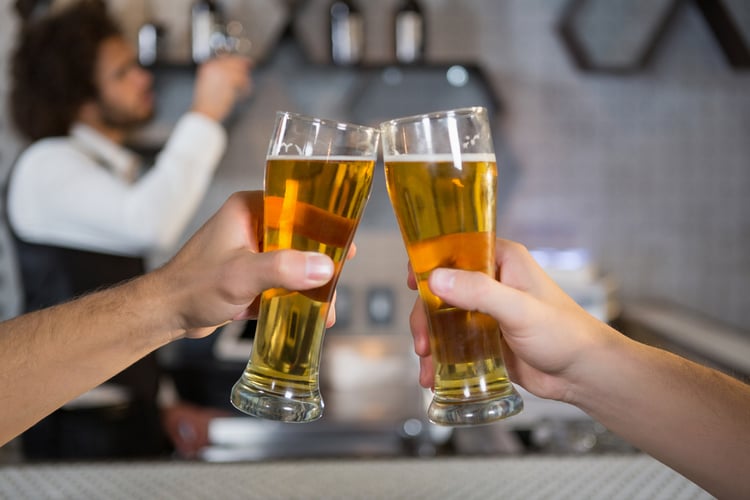 So as an enhancement sugar was added to foods to make them more edible. Sugar is highly addictive, so products high in sugar sold well. In short the current generation is very addicted to sugar in comparison to our grandparents' generations.
Sugar is a natural product, found in a variety of natural foods such as fruit, vegetables, grains, legumes and dairy products. Its benefit is that it breaks down quickly and supplies the brain and muscles with instant energy to function. However, too much sugar will cause us to gain weight. Studies show that the average person consumes around 22 teaspoons of sugar a day from food, snacks and drinks. This is about 3 to 4 times more than the recommended intake advised by the American Dietician Association.
The damage caused by consuming too much sugar over time is wide and does not stop on the scale. Much of the problem is due to the consumption of white sugar and the corn or fructose syrup added to our processed food and drinks. Even though it has been well known for many years that these products are damaging our health, the consumption of processed food and sweetened drinks keeps increasing.
Why should we limit our sugar intake?
1. SUGAR CREATES FAT AROUND THE INTERNAL ORGANS
Sugar (sucrose) as well as corn syrup contain fructose. Consuming too much will create a burden on the liver, that has to convert fructose into glucose, which our cells use for energy. The excess fructose will be stored in the liver and around it as fat cells. Fatty liver is damaging the liver functionality and long term this might cause cirrhosis.


2. SUGAR CAUSES INSULIN RESISTANCE
Insulin is a hormone that regulates human metabolism. Insulin is secreted by the pancreas whenever we eat something that contains sugar. The Insulin hormone sends a signal to the cells that they should put transporters for glucose onto their surface, thereby allowing glucose to get into the cells where it can be used to generate energy. When we eat sugar, glucose levels rise and insulin levels rapidly increase in order to absorb the glucose from the bloodstream and into the cells.
However, when too much fat is accumulated, especially around our internal organs, our cells become resistant to the effects of insulin. In response, the pancreas will secrete even more insulin in order to insert the glucose into the cells. The problem is that insulin has additional functionality. One is to send signals to our fat cells, telling them to pick up fat from the bloodstream, store it and to also signal the fat cells to avoid burning the fat stored in them. Unfortunately, this is a vicious cycle, as it will generate more fatty cells and worsen the cell's resistance to insulin.
Because of the resistance to insulin, the glucose doesn't enter the cells properly and fat storage doesn't break down into energy as well and we feel lack of energy and hunger. As a result we eat more and gain more fat.
Consistent resistance to Insulin will lead eventually to Type 2 Diabetes.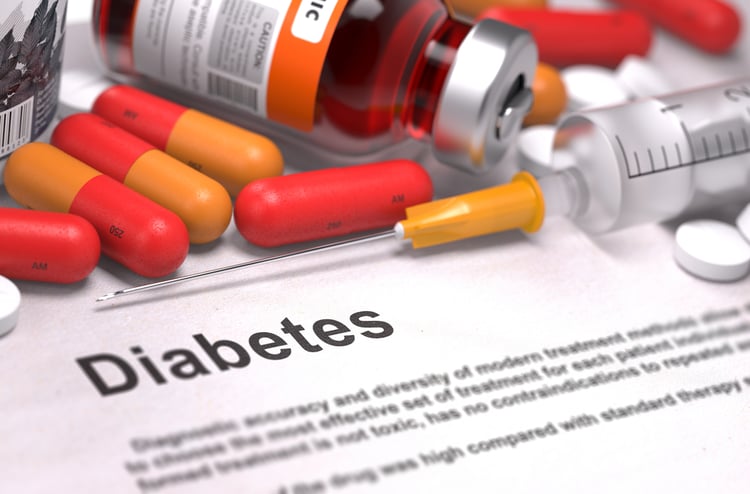 3. SUGAR INCREASES OUR RISK TO SUFFER FROM TYPE 2 DIABETES
Diabetes is a lifelong condition that causes a person's blood sugar to be too high, and in time might damage other vital systems in the body. Type 2 diabetes is caused by combination of genetics and lifestyle factors. Being overweight does increase your risk for developing type 2 diabetes. In addition, a diet high in sugar from any source contributes as well. Research has proven that drinking sugary/sweetened drinks is linked to type 2 diabetes.
4. SUGAR MAY CAUSE OVEREATING
Studies show that excessive consumption of sugar damages the ability of our body to signal the brain that we are not hungry any more. The reason for that is that high levels of sugar in our bloodstream cause our brain to become intolerant to a hormone called Leptin. In a normal healthy situation, Leptin is secreted by fat cells when they become bigger. When the brain senses the increased Leptin levels, it signals to our body that we are full and we have enough fat stored for rainy days. When the brain develops resistance to Leptin, it doesn't get the message that the fat cells are full of fat. This situation leads to increased food intake and decreased fat burning.
5. SUGAR AFFECTS THE BLOOD LIPIDS
Blood lipids such as LDL and HDL cholesterol are markers of the biological processes that impact cardiovascular disease. When we think about the impact of food on blood lipids, dietary fat typically comes to mind. Yet a new study shows that dietary carbohydrate, specifically high-fructose corn syrup, can have a large impact on blood lipid markers of cardiovascular disease risk. Researchers noticed that "bad" cholesterol and triglyceride levels spiked in those people who consumed more sugar then others. One of the assumptions for this phenomenon is that the sugar damage to the liver, causing the liver to produce more cholesterol than needed.
6. SUGAR AFFECTS THE HEART
Excessive consumption of sugar increases the blood lipids in the arteries, which raises blood pressure and increases the chance of having a heart attack or stroke. In fact, 65% of the people suffering from unbalanced type 2 diabetes, die from heart attack or stroke.
7. SUGAR AFFECTS ALZHEIMER DISEASE
New study proves that there is strong correlation between high consumption of sugar and the increased risk of Alzheimer's. The study shows how the decreased ability to produce energy from glucose has negatively affected brain metabolism and created damage to the brain neurons. It has been referred to and named as "brain diabetes".
8. SUGAR IS ADDICTIVE
Sugar affects the brain in a similar way to drugs such as opiates, alcohol and other legal and illegal drugs. It affects the pleasure centre of the brain by increasing the serotonin, dopamine and endorphin levels. As a result, the body develops tolerance to glucose in the same way it does for other drugs. In time, in order to feel good, we will need more of the sugar. Studies conducted on rats showed serious withdrawal symptoms such as anxiety and tremor when the rats were banned from sugar. No wonder so many of us find it so hard to reduces the intake of sugar in our daily diet.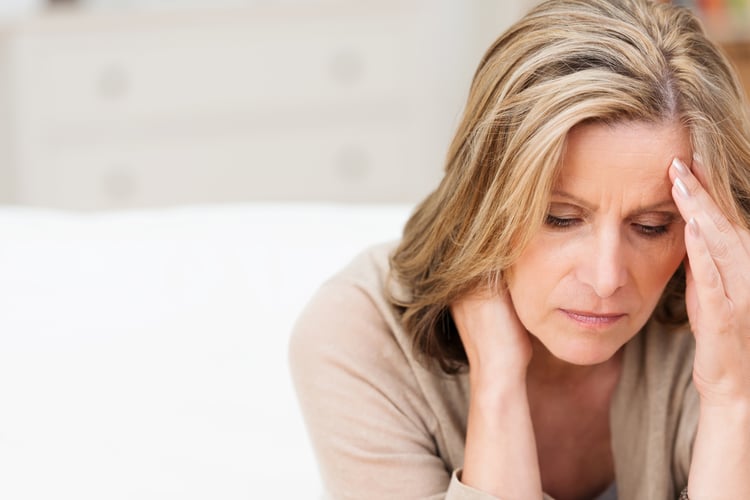 9. SUGAR MAKES YOU TIRED
Sugar makes you more alert and energetic for a short period of time. However, this energy does not last for longer than 30 minutes. Thereafter the energy level drops significantly and you feel exhausted and drained, this is referred as 'sugar rollercoaster'.
10. SUGAR DAMAGES THE SKIN
Sugar cause insulin levels to spike, which leads to a burst of inflammation throughout the body. Inflammation produces enzymes that break down collagen and elastin. Digested sugar permanently attaches to the broken collagen through a process known as glycation. The result is sagging skin, wrinkles and higher sensitivity to the sun. Aside from increasing the effects of aging, glycation can also exacerbate skin conditions like acne and rosacea.
How we can help reduce your sugar intake
The UFIT Clean & Lean Challenge is based around the premise of cleansing your body of sugars and reducing carbohydrates. With the UFIT Clean & Lean Challenge you're not alone, and under the controlled guidance of our nutritionist Wendy Riddell is here to re-introduce limited healthy sugars at the right time, whilst getting nourishment from a balanced diet of healthy fats, proteins and vegetables). With a supportive community of others sharing the same experience, an online community to meet and get inspired by, and an e-cookbook with delicious healthy recipes to try, get excited knowing you are going to give your body the love and attention it deserves!
Whether you are new to the Challenge or have done it before - the benefits of stripping sugars from your daily meals are endless:
Reduced body fat and weight

Increase training health with more energy throughout the day

Clearer skin and Brighter whiter eyes

Reduced cholesterol and blood pressure levels

Increase training health

Zero blood sugar crashes

Reduced hunger & cravings
Stay tuned to our next Clean & Lean Challenge! Meanwhile, our in-house nutritionists are here to guide you to achieve the nutritional goal you're aiming for.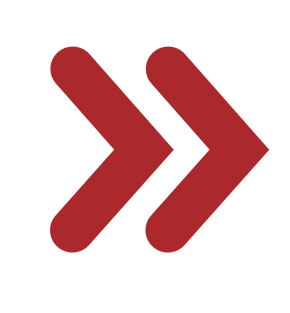 UFIT Singapore
We are a team of experienced coaches and clinicians who provide an integrated health and fitness community for people striving to achieve their goals.