Paul
Director of Tennis (Programs)
A native of the Philippines, Paul Millendez started playing competitive tennis at the age of nine-years-old. Paul competed against some of the country's top players in the boys' 12s-18s age division. While attending college in the Philippines, Paul competed on the Men's National Tennis Circuit, sponsored by the Philippine Tennis Association (PHILTA).
Paul is UFIT Sports Program Director at STC and leads the UWC East tennis program. Paul's strong passion for tennis clearly transfers over to the juniors and adults in the tennis programs. With Paul's enthusiasm and knowledge of the game, Millendez has proven to be one of Savitar's most loyal and top coaches.
At the prestigious University of Saint La Salle – Bacolod City, Paul continued his on-court success, receiving a full tennis scholarship. Paul earned his Bachelor of Science degree in Nursing and is also a registered nurse.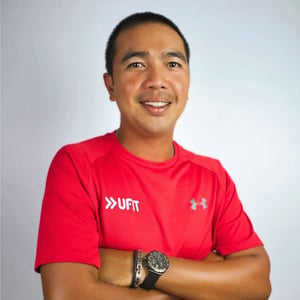 Qualifications
RPT Europe and International Professional Tennis Director Certification
Estess Athletic University Level 5 Coaches Certification
Professional Tennis Coaches Association Certificate of Recognition regarding RPT Education Program
International Coaches Institute Tennis Professional Certification
USPTA Level Elite Professional