Angela
Events & Business Development Manager, Senior Head Professional
Angela graduated from the Singapore Management University with a Degree in Business Management, double majoring in Organizational Behaviour & Human Resources and Marketing, while also holding a Diploma in Sports & Leisure Management.
She started playing tennis at the young age of 9 and went on to be a nationally ranked player in Singapore in the under 12s, 14s, 16s, 18s and Open categories. She also represented Singapore multiple times as part of the Fed Cup Team, the Junior Fed Cup Team (under 16), and the Southeast Asian (AEC) Championships.
With a wealth of knowledge and experience, Angela is now a PTR professional certified tennis coach. She specialises in coaching junior players but loves working with adults of all levels too.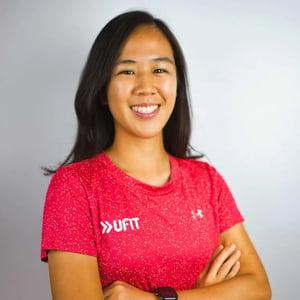 Qualifications
USPTR - 10 & Under (Professional)
USPTR - Juniors 11 to 17s (Professional)
AATC Level 1 (Australasian Academy of Tennis Coaches)