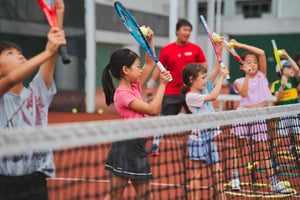 Junior Tennis - About
Take a look at the different stages of our Junior Tennis programs
Age 5 - 6
Red Stage
DEVELOPMENT
The Development stage is designed for junior tennis players that are new to the game. Players at this stage use the appropriate-sized Red Court (36') and ball (low-compression red) to learn all the fundamental skills including forehand, backhand, volleys, and serve over a mini-tennis net. Development players focus on learning skills such as ball-tracking, effective hitting positions, and changing the direction of the ball using fundamental stroke mechanics.
PERFORMANCE
Junior Tennis Players at the Performance stage continue on the Red Court with increased emphasis on tracking skills, stroke mechanics, and directing shots to specific areas of the court. Performance players will start learning to combine shots together, build tactical understanding of the game, and deal with speed and spin.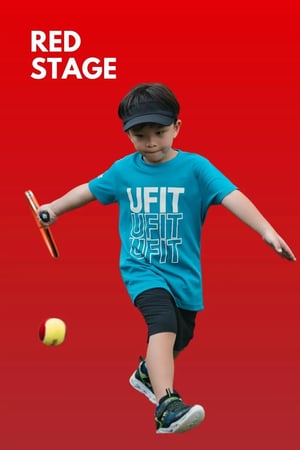 Age 7 - 8
Orange Stage
DEVELOPMENT
Orange Development players transition to the larger Orange Court (60') and the full-sized net, while being introduced to orange balls that are faster and bounce higher than red balls, increasing the challenges of ball-tracking and finding effective hitting positions. Junior Tennis Players in this stage develop further understanding of game tactics, point patterns, and decision-making skills based on court position.
PERFORMANCE
Junior Tennis Players confident in most areas of their game, and can better understand their strengths and weaknesses, now play the game intending to challenge their opponents. There is an increased focus on playing aggressively from the 3/4 court baseline and at the net. Tactical skills such as decision making, shot placements, and taking time away from the opponent.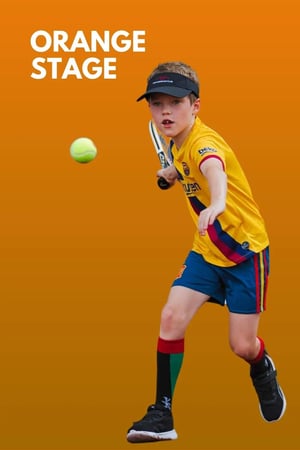 Age 9 - 10
Green Stage
DEVELOPMENT
Savitar's green ball program offers junior players the opportunity to advance and play competitively based on their age and ability. This program focuses on building all-rounded players, tactically, technically, physically and mentally. With our structured lesson plans, junior players will master all fundamentals of the game including balance and agility on the full 78' court.
PERFORMANCE
As players build on competitive skills at the development stage, it extends their tactical awareness. They will continue to develop their athletic abilities, allowing them to position themselves better for optimum swing speeds, swing shaping, and contact points. Players will also refine their technical skills that include the ability to adjust depth, height, speed, spin, and direction of the ball and apply then to various tactics, using "live ball" drills to construct offensive points and game strategies, while also being able to determine their own strengths and weaknesses and those of their opponent.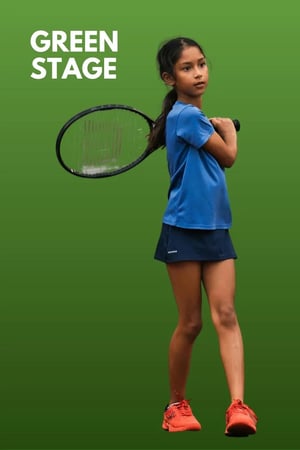 Age 11 - 16
Yellow Stage
DEVELOPMENT
Savitar's teaching framework at this stage towards the full athletic build of the player, and their technical and tactical skills development. Players learn how, when, and why to strike a ball and execute their tactical game plans during a match.
PERFORMANCE
The Yellow Performance stage is targeted to heightening players' experience in match-play - having fun while being successful playing the game! On top of the technical and tactical skills, the physical and mental components are also key in defining a confident player. Our world-class coaches use advanced drills and "live ball" point play in sessions at this stage.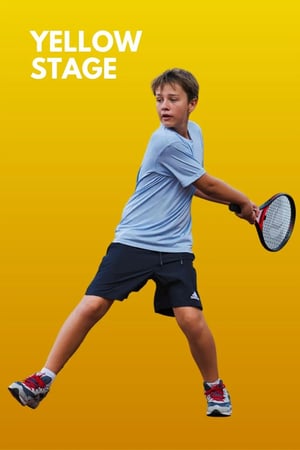 Work Smart
Evolve your training, keep your mind focused and remain unstoppable. Whether you're just getting started on your fitness journey,
an experienced gym-goer, or somewhere in between, check out our blogs to help you train smarter and achieve your goals.