There's no better way to start the day than with a stack of light, fluffy pancakes, and these protein ones by our friends at The Whole Kitchen are no exception. Made from natural ingredients, they're gluten-free and high in protein, making them a delicious breakfast option before or after a workout. Flippin' good!
INGREDIENTS
Makes 8-10 pancakes​​​​​
1 cup almond meal​​​​​​​​

1 tsp baking powder​​​​​​​​

¼ tsp baking soda​​​​​​​​

1 ripe banana, mashed​​​​​​​​

2 eggs

¾ cup natural greek yoghurt​​​​​​​​

1 tsp pure vanilla extract​​​​​​​​
METHOD:
• In a large bowl, mash the banana and stir in the yoghurt.​​​​​​​​
• Whisk in the eggs and vanilla, then stir in the flour, baking powder, and baking soda to form a batter.​​​​​​​​
• Heat up a non-stick pan or griddle on low-medium heat. Once the pan is well heated, use a ¼ measuring cup to scoop the batter into the pan.​​​​​​​​
• Cook the pancakes for about 2 minutes on each side until golden brown​​​​​​​​
• Top with your favourite toppings. We love fresh fruit, coconut flakes & cacao nibs for extra flavour, fibre, and antioxidants. ​​​​​​​​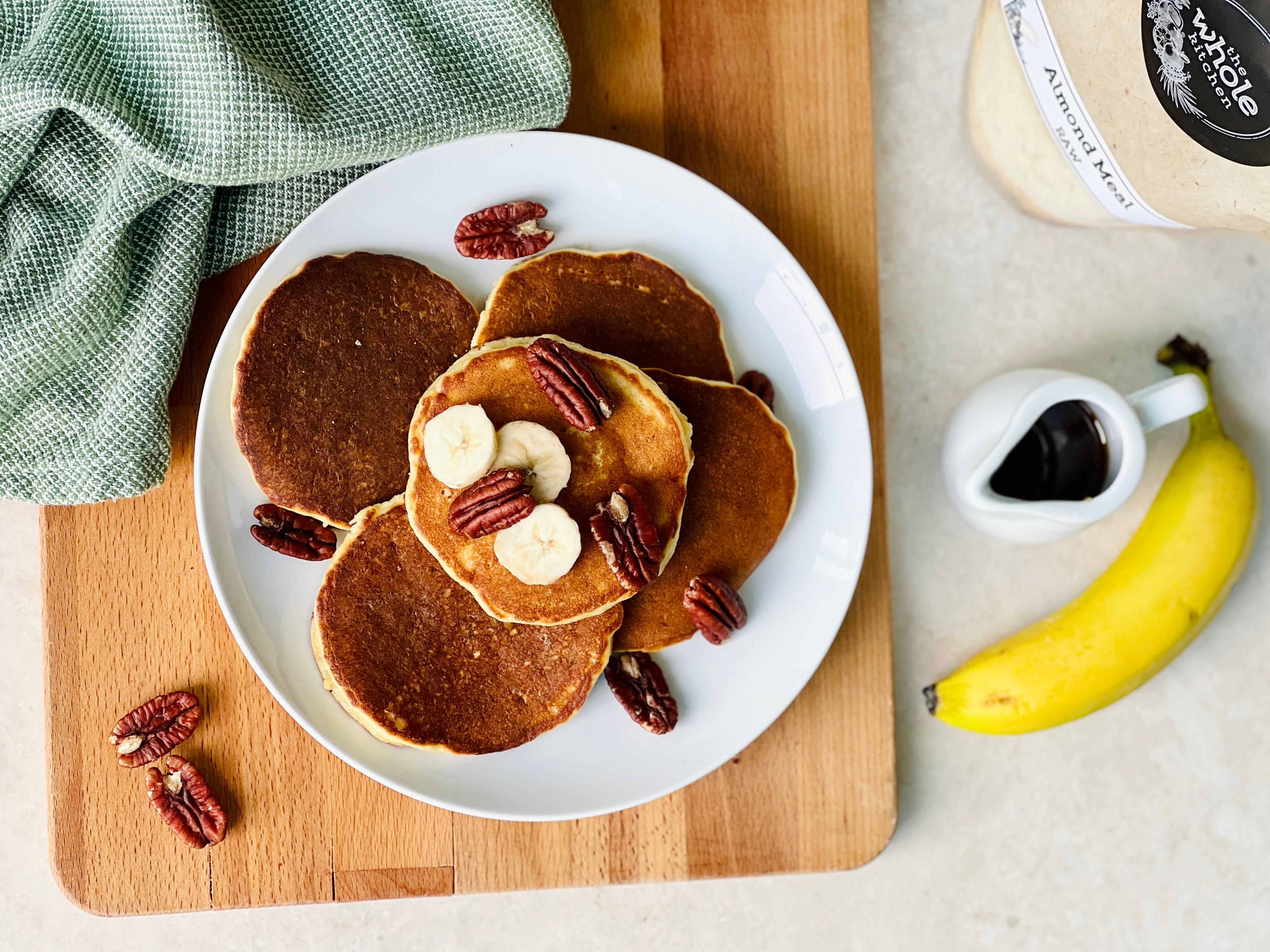 UFIT NUTRITION
Want help kickstarting your nutrition journey? At UFIT, we create personalised and specialised nutrition programs backed by well-researched science to support you in achieving your goals. We want to educate you too so that you can filter through all the misconceptions about nutrition and find out what works and what is truly beneficial for you.