GROUP OUTDOOR CLASSES
UFIT's Outdoor Bootcamps are an opportunity to exercise with our top trainers in some of Singapore's most beautiful outdoor locations. You can choose between the cardio-burners, Burn and Burn RX, our strength building class Build, or for more of a down tempo mobility focus choose Move. Box, Run and Yoga are feature classes focusing on a specific skill.
Metcon and HIIT are UFIT Premium Classes using a mixture of equipment in varying movements and intensity to build strength and increase heart rate in a fast-paced fun group setting.
Exclusive deal For newcomers
---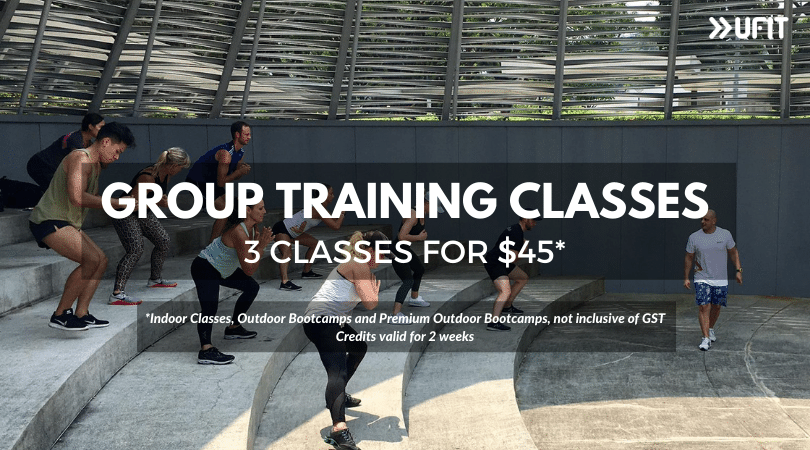 Schedule
Find the right UFIT Group Indoor Class for you with our extensive range of specialised classes.