After having heart surgery as a child and again as a teenager, Chris gained a lot of weight and lost all confidence in his body. As soon as he was cleared by his consultant, he turned to exercise which helped him enormously both physically and mentally. After this he was hooked!
Chris believes that while having aesthetic goals is good, it's also important to have performance or lifestyle goals, for example playing with your kids without worrying you'll pull a hamstring! When it comes to training clients, he takes an empathetic, patient approach and loves helping clients figure out a style of training that works for them so they actually enjoy their fitness journey.
Chris has a background as a Chartered Musculoskeletal Physiotherapist in the UK and Ireland and enjoys working with people who are looking to build strength, fitness and regain function after an injury or episode of pain.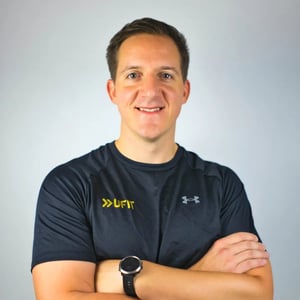 Qualifications
MSc Physiotherapy

BSc (Hons) Sport and Exercise Science




ACE Certified Personal Trainer
"When you arise in the morning, think of what a privilege it is to be alive, to think, to enjoy, to love."
Get in touch with us
Book Your free Health Consultation