Bernard participated in multiple sports from a young age, including badminton, basketball and powerlifting. His personal experiences recovering from injuries and learning how the human body, physiological changes, and rehabilitation intertwine inspired him to pursue a career helping others achieve their physical and mental potential.
Bernard is passionate about providing the best care for his patients, empowering them with all the tools they need to improve their quality of life and reducing the gap between what science presents and what clients know.
Bernard has experience treating Orthopedics, Cardiopulmonary, Geriatric, Vestibular and Neurological conditions. As a strength athlete himself, Bernard has a special interest in tailoring individualized strength and conditioning programs as part of rehabilitation to improve function of movement.
Bernard speaks Chinese & English.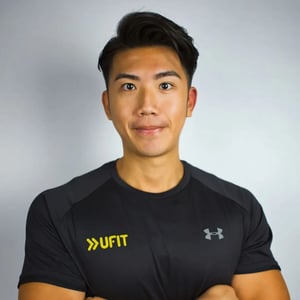 Qualifications
BSc (Hons) Physiotherapy (SIT-TCD Joint Degree)
ACE – Certified Personal Trainer
NCSF – Sports Nutrition Specialist
UKSCA – Strength and Conditioning Foundation
Sports Medicine Australia – Sport Massage
OMT – Instrument Assisted Soft Tissue Manipulation
SSI and Republic Polytechnic – Basic Sports Science