The UFIT team is here to inspire, educate, and motivate you and your fellow Visa colleagues to achieve your healthiest, fittest, and happiest self! Through a range of online and offline programs, UFIT brings a vast range of fitness and wellness expertise to deliver a holistic program that will help you achieve your goals.
The program will include well-being classes in the onsite UFIT Gyms (available at both the Robinson Road and SingPost offices), a "Visa Well-being Wall" to track progress and celebrate your successes, team events where we will teach you different wellness best-practices and skills, live seminars and workshops, online quizzes, and more!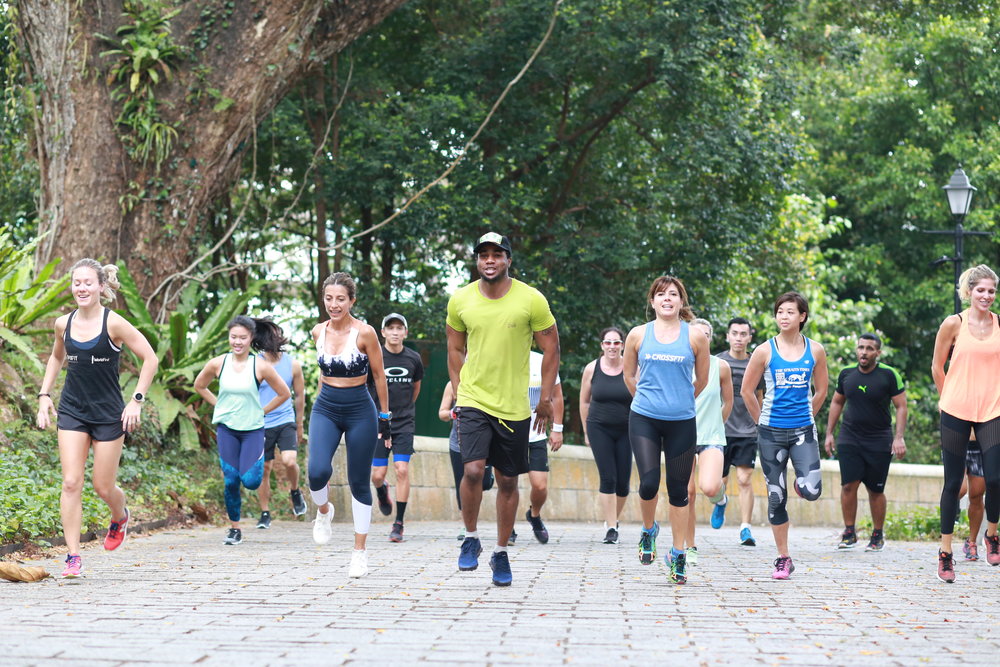 NUTRITION & HYDRATION
Under the expert guidance of our qualified Nutritionists, you learn practical knowledge on how to eat better for your body type.
Topics include:
Eating for performance

Importance of hydration and knowing when you need more

Detoxing from sugar & processed food, and introducing healthy, lean food

Healthy snacking options for the busy executive

How to eat well while travelling
BALANCE
Meditation classes conducted by Meditation Instructor Elaine Ho

"Is your chair killing you?" Learn how sitting for extended periods is harmful to your body, with Physiotherapy Clinic Director Declan Haplin
Events
Guided meditation

Lunchtime yoga sessions

Mobility and movement classes

Movement and health screenings
SLEEP
Goal setting talks with UFIT CEO Will Skinner

Sleep and recovery talk

Guided meditation follow-up
COMING SOON!
Individualised personal training programs

More fun and challenging class options
FITTER, LEANER, STRONGER.