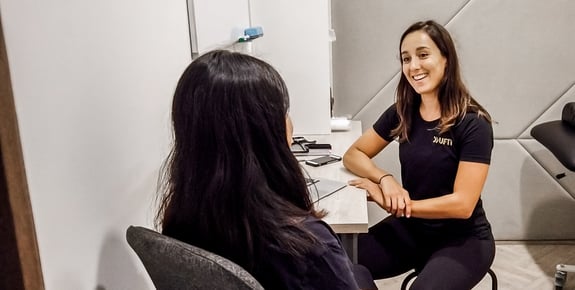 Sports Nutrition
Our Approach
Who Is This Service For?
How Will It Benefit Me?
What's Included?
Our Approach
Are you looking to take your performance to the next level? You have come to the right place. Our team of highly-qualified nutritionists will provide you with the right nutritional support to help you achieve and maintain optimal athletic performance.
Our goal is centred around performance enhancement: minimising and preventing fatigue, optimising recovery and providing the right amount and type of fuel for key training sessions and competitions.
Who Is This Service For?
Anyone who is practicing any type of sport (individual or team based) at any level (recreational, amateur, professional) and wants to take it to the next level and maximise their performance through nutrition.
What Are The Benefits?
There is a lot of misinformation around this topic and even nutritionists with no specific studies in sports nutrition can misguide you. Also, every individual is different and what might have worked for someone else, might not necessarily work for you. A Sports Nutritionist, through science-based practice and with all the international sports nutrition guidelines in mind, will take into consideration your individual needs and unique performance goals and work closely with you to find the approach that gives you the best results.
What's Included?
Personalised recommendations based on your needs, goals, current habits, and medical history

Specific guidelines on nutrient timing and what to eat before, during and after training sessions and competitions

Learn what sport supplements are backed up by science and first-hand information about the latest trends and research on sports nutrition
4 STEPS TO IGNITE YOUR GREATNESS
1
CHAT
Fill out the form below and we will contact you to ensure that Sports Nutrition is the right service for you.
2
ASSESS
Consult with one of our highly-qualified Nutritionists so we can assess and understand your needs and goals.
3
PLAN
Make an achievable nutrition plan together.
4
OPTIMISE
Start your plan and enjoy the improvements as you progress!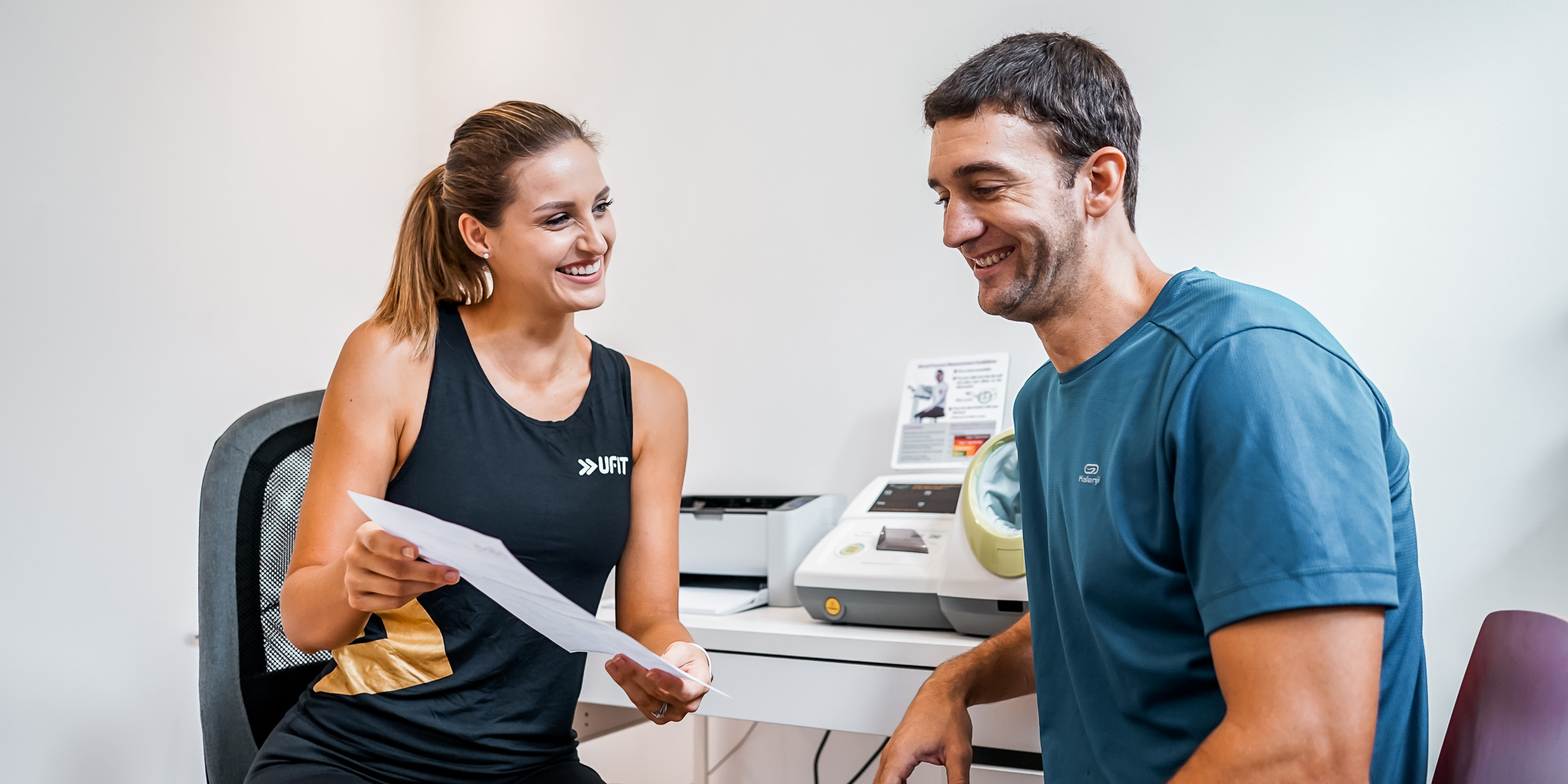 "I've been a client at UFIT one-north across multiple services including one-on-one nutrition, physiotherapy, their Clean & Lean program and Personal Training, all with great success in helping me to achieve my personal health and fitness goals! UFIT has a great community and that is reflected clearly in the individuals that form their team of Trainers, Nutritionists and experts. Highly recommend!"
LIVE WELL
Take your eating habits to the next level by building sustainable habits that last a lifetime. Check out our blogs, written by our experts!
Nutrition Locations
Club Street
21 Club St, #01-01
Singapore 069410

Phone: +65 6225 5059
E-Mail: ufitclinic@ufit.com.sg
Orchard
181 Orchard Road
Orchard Central #06-11
Singapore 238896
Phone: +65 6509 0057
E-Mail: orchardclinic@ufit.com.sg
One-North
1 Fusionopolis Way
Galaxis Building #01-02
Singapore 138632
Phone: +65 6250 2944
E-Mail: cliniconenorth@ufit.com.sg