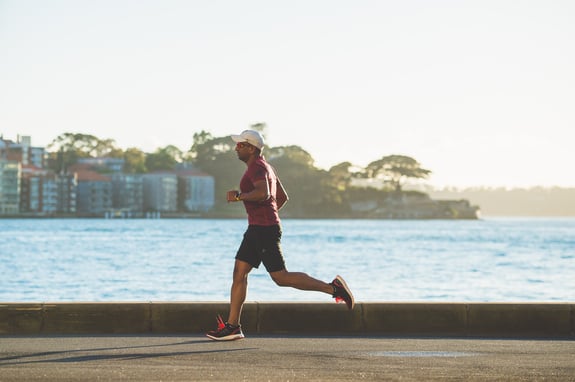 ENDURANCE TRAINING
Why UFIT?
What To Expect?
Our Approach
What's Included?
Join Our Supportive Community
We created UFIT Endurance to build a healthy, supportive and welcoming training environment for endurance athletes of all levels. Whether you are looking to start triathlon training, complete your first 5km fun run, ride your first RTI, or qualify for the Ironman World Championships, our world-class coaches will provide you with everything you need to achieve your goals.
What To Expect
Our endurance offering includes weekly in-person swim, bike and run sessions at various locations around Singapore led by TRIBAL's expert coaches - catering to athletes of all levels.
Holistic Approach
Our team includes endurance specific physiotherapists, osteopaths, strength trainers and nutritionists. We also offer Performance Screening at our Club Street Hub to help any keen swimmers, runners and cyclists take their training to the next level.
Endurance Performance Offering:
VO2 and lactate threshold testing

Nutrition for training and racing

Strength Training, Yoga and Pilates

Physio, Oesteo and Sports Massage
What's Included In Membership?
Membership
Costs $250 + GST per month. Click here to purchase.
Unlimited access to all UFIT Endurance sessions
20% off UFIT wellness services such as osteopathy and massage
10% off Personal Training
Access to all UFIT Endurance social events
Rolling one-month subscription - cancel anytime
If you just want to attend specific Endurance classes and not commit to the full membership, simply opt for a credits package and book in to the sessions individually.
WHAT'S ON OFFER
1
Swim Coaching
2 weekly group pool sessions: fitness & technique based

Monthly open water session

Video analysis

One to one technique analysis
2
Cycling Coaching
Weekly bike interval training

Cycling VO2 & lactate threshold testing
3
Running Coaching
2 weekly runs: one endurance focused and one on intervals & form

Running VO2 & Lactate Threshold Testing

One to one running form analysis
4
Triathlon Training
Monthly brick sessions

Race simulation sessions
SCHEDULE
All sessions below are included in the Endurance monthly membership, but if you'd only like to attend specific Endurance classes, simply opt for a credits package.
Tuesday
Wednesday
Thursday
Sunday
7:00am - 8:00am
Kallang Stadium Practice Track
TRACK - ENDURANCE
8:00pm - 9:00pm
Methodist Girls School Pool
SWIM
7:15pm-8:15pm
Evans Road Track
RUN SQUAD - INTERVALS
8:00am-9:00am (Monthly)
Tanjong Beach, Sentosa
OPEN WATER SWIM
8:00am-9:00am
F1 Pit Building
BIKE INTERVALS
MEET THE TEAM
Our Endurance classes are led by the experienced triathlon coaches and sports professionals from Tribal and UFIT.
Interested in finding out more?
GET IN TOUCH WITH US
WORK SMART
Evolve your training, keep your mind focused and remain unstoppable. Whether you're just getting started, an elite triathlete or somewhere in between,
check out our blogs to help you train smarter and achieve your goals.