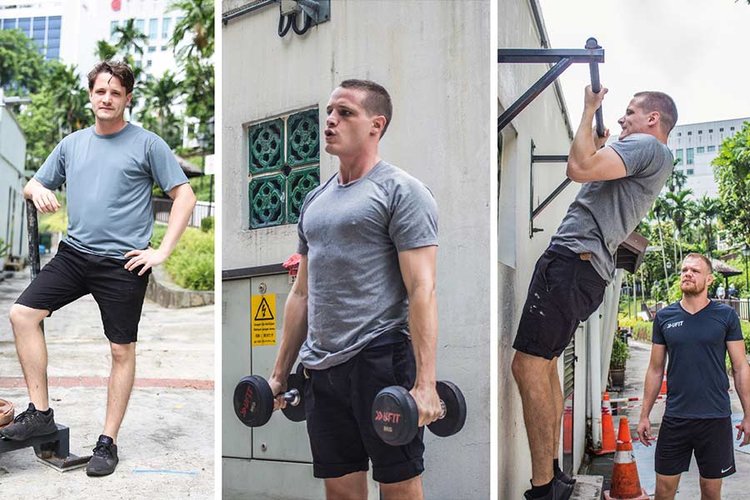 JULES- LOST 11% BODY FAT AND 7.3 KG- "Well if you really want to make a change and if you feel there is an inner motivation, I'd say listen to that one. My best advice is to listen to the feeling you have inside you, the motivation that comes from you because you can have 20 people around you telling you what to do but if you don't make this choice, you're not gonna make it happen so just follow your inner voice, your inner feelings. That is what is going to help to push you and keep you on track."
Become the better version of yourself
The UFIT Body Transformation Program does just that – transforms bodies, minds and lives!
This fully personalised fitness and nutrition program will help you make dramatic changes to your weight and body shape over a short space of time - in just 10 weeks! But more importantly, this is just the beginning. We will set you up with life-changing habits so the results you achieve remain after you finish the program.
Your weight is 80% defined by what you eat, and 20% by exercise. When you work on nutrition and fitness together you get dramatic results - with a lean, well-sculpted body that looks great, functions well, and is much healthier.
Our approach to weight-loss is not about starving, meal replacements, or pushing you tirelessly in the gym. We will have you eating healthy, real food that you like and working out with a sensible and effective training plan that suits your lifestyle.

THIS PROGRAM IS FOR YOU IF YOU:
Want dramatic changes to your body and fitness over a short time

Lack knowledge or discipline to get the results you want

Have tried different ways to lose weight unsuccessfully

Have had weight issues for a significant period of your life - or just more recently

Are male or female - want to do it alone or with a partner - do or don't exercise - stay at home, work or travel - are 18 or 80
WHAT YOU GET
A personalised all-inclusive program to meet your needs:
30 personal training sessions

5 nutrition consultations

A movement screen with a UFIT Physiotherapist

A massage session with a UFIT Massage Therapist

WhatsApp access to your trainer and nutritionist when you need support

Measurements, photos and status reports before, during and after the program for motivation, review and accountability

A post-program report and guidelines for you to follow at the end of the ten weeks
Enquire Now
WHAT PEOPLE HAVE TO SAY ABOUT IT
Andy Watson & sally watson - stronger together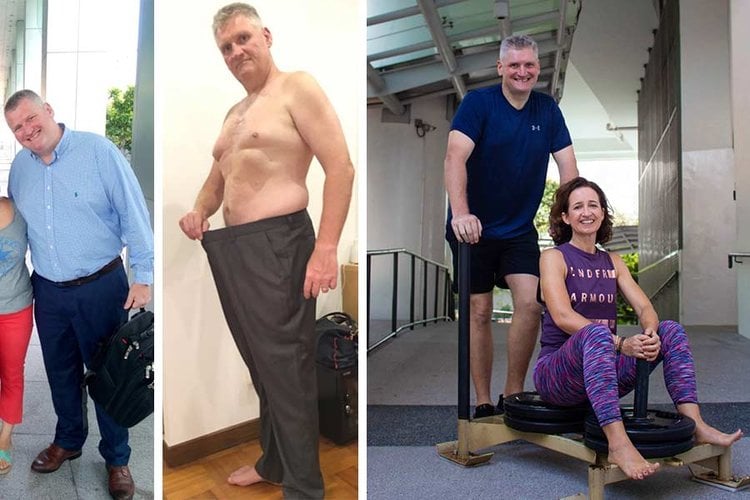 "To be honest, I started the program at 136kg so significant weight loss was pretty quick but improvement to fitness took a bit longer. Our UfIt trainer, Tom, keeps driving us on by continually motivating us with realistic and measurable goals. This is a huge mental challenge too so doing this together with Sally is a great advantage and I wouldn't be able to do this without her.
The biggest take-home for us from the nutrition side was that "you can't out-train a bad diet". It's fundamental to improve your eating habits to support your training and the key to success lies in the planning - knowing what we are going to be eating everyday and making sure the ingredients are there. With regards to training, there was never any conflict. It has been such a great experience for us – we show up and train and then go for a coffee afterwards… like a date, which is really nice."
ROBS NORRIS - COUPLED UP FOR BETTER RESULTS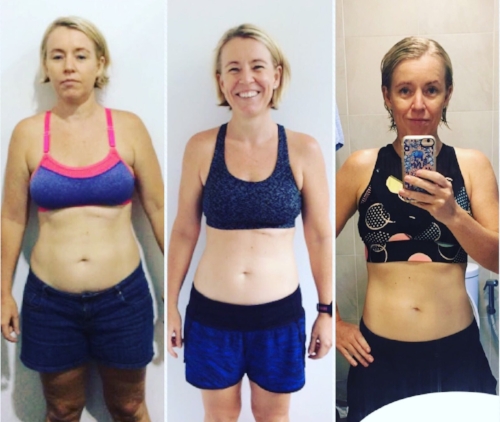 "I was doing HIIT classes up to 4 times a week, and although was getting fit, I wasn't able to shift the weight I gained since having my daughter, and wanted to tone and build muscle and reduce my body fat. My husband and I decided to do this together as a team goal/lifestyle change.
The results absolutely met my expectations and much much more. I didn't expect to get these results so quickly, I thought I would struggle but once I saw results I wanted to see more and that drove me on".
JUN - still going strong after 6 months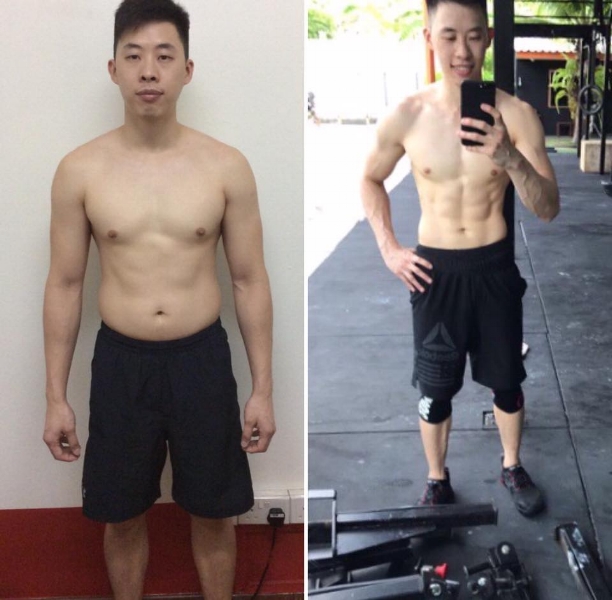 In just 6 weeks Jun lost over 5% body fat, then went to Thailand for a training holiday. Since returning, he signed up with CrossFit Tanjong Pagar for a year. He trains almost every day and is a big part of the CrossFit Tanjong Pagar community.
"Thanks a million to Dylan and his team, I am superbly grateful to them all for what I achieved in this short time. I would not have made it for sure without Dylan's Godly Motivational Shout and Pushing! It's that superb feeling the guys are on my back that makes me keep moving forward!"