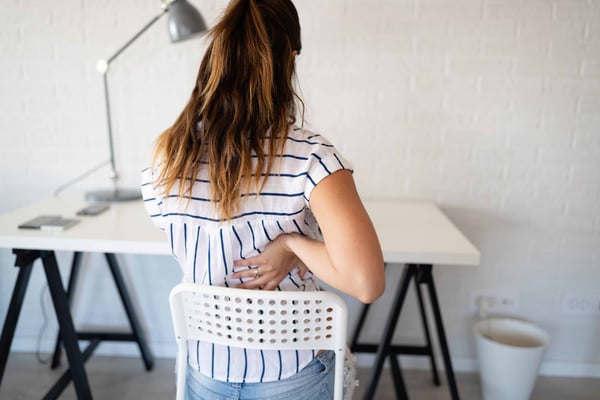 Gone were the days where we spend 90% of our time on our feet hunting and gathering for our food and survival. However, despite the massive changes to our lifestyles over the last thousands of years our anatomy hasn't changed that much. In the UK alone work-related back pain costs businesses 635 million pounds a year and is the most costly and common occupational health problem! (Erick & Smith 2011)
Manual therapy treatment
Rehabilitation exercise programmes
Desk assessments or consultations
Keeping active
Firstly, manual therapy is recommended for work-related injuries and your osteopath or physio should tailor your treatment for your personal case (Vincent et al 2013). The treatment will often use a range of gentle movements to increase the range of the problem area and surrounding joints as well as reduce any muscle tension and pain you may have (D'Sylva et al 2010). They will often use different massage techniques and stretches to release any muscle spasms.
Osteopaths, depending on your diagnosis, age and general health may manipulate your neck which is a technique that may cause the joint to 'click' which are proven to decrease pain and disability (Franke et al 2015;Mandara et al 2010).
Subsequently, exercise therapies have been developed as a preventive treatment in order to strengthen, improve the function, quality of life and reduce pain levels of work-related injuries including spinal pain (Andersen et al 2012). Also there is evidence to show that despite awkwarrd work conditions if you do regular exercise then you be able to limit or reduce the episodes of lower back pain that you get. (Andersen et al) Therefore, make sure you stay active, go for pilates, do a group training class or personal training to get your body moving again after a day in the office.
Often just changing your desk set up alone will not reduce musculoskeletal problems and you should combine that with training and education to understand why your desk is set up in a particular way. (Kennedy et al 2010) I suggest getting an ergonomic assessment of your desk or workspace to make sure it is set up correctly. Alternatively get a colleague to take pictures of your set up and your Osteopath or Physio will be able to help advise you on what you should change and adjust. They will be able to suggest different ergonomic aids such as standing/sitting desks, different mice for your computer, foot rest, etc. that maybe able to relieve your pain.
References:
Lee DH, Kang B, Choi S, Kim T, Jang SH, Lee KH, Kim MJ, Park SB, Han SH. Change in Musculoskeletal Pain in Patients With Work-Related Musculoskeletal Disorder After Tailored Rehabilitation Education: A One-Year Follow-Up Survey. Ann Rehabil Med. 2015 Oct;39(5):726-734. http://dx.doi.org/10.5535/arm.2015.39.5.726
Bernaards, C. M., Ariëns, G. A., & Hildebrandt, V. H. (2006). The (cost-)effectiveness of a lifestyle physical activity intervention in addition to a work style intervention on the recovery from neck and upper limb symptoms in computer workers. BMC Musculoskeletal Disorders, 7, 80. http://doi.org/10.1186/1471-2474-7-80
Gawda P, Dmoszyńska –Graniczka M, Pawlak H, Cybulski M, Kiełbus M, Majcher P, Buczaj A, Buczaj M. (2015) Evaluation of influence of stretching therapy and ergonomic factors on postural control in patients with chronic non-specific low Back pain. Annals of Agriculture and Environmental Medicine. 22 (1):142–146.
Habibi, E., & Soury, S. (2015). The effect of three ergonomics interventions on body posture and musculoskeletal disorders among stuff of Isfahan Province Gas Company. Journal of Education and Health Promotion, 4, 65. http://doi.org/10.4103/2277-9531.162386
Andersen LL, Christensen KB, Holtermann A, Poulsen OM, Sjøgaard G, Pedersen MT, et al. Effect of physical exercise interventions on musculoskeletal pain in all body regions among office workers: A one-year randomized controlled trial. Manual Therapy. 2010;15(1):100–4. [PubMed]
Kennedy CA, Amick BC, Dennerlein JT, Brewer S, Catli S, Williams R, et al. Systematic Review of the Role of Occupational Health and Safety Interventions in the Prevention of Upper Extremity Musculoskeletal Symptoms, Signs, Disorders, Injuries, Claims and Lost Time. 2010;20(2):127–62. [PubMed]
Shuai, J., Yue, P., Li, L., Liu, F., Wang, S. (2014) Assessing the effects of an educational program foe the prevention of work-related musculosksetleal disorders among school teachers. Bio Med Central Public Health 14:1211
http://bmcpublichealth.biomedcentral.com/articles/10.1186/1471-2458-14-1211
---
ABOUT THE AUTHOR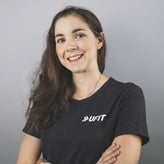 Zoe has always been active in sports as a child, and when she had minor injuries she was interested to find out how one part of the musculoskeletal system could have an impact on another. With that she decided to study Osteopathy and with its core principle that the body works together to overcome injury.