In case you've been living under a rock, Singapore is moving into Phase 2 of its Circuit Breaker period. What does this mean for us? Bootcamps are back! But fear not Virtual Class fans – we know you love your online classes, so they are here to stay. I'm sure you have a thousand questions, but before we give you all the information, secure a spot now by booking through the UFIT app – places are still very limited and it's first come first served!
BOOTCAMPS
Classes are limited to 5 people at any one time (plus your coach). The good news is that your coach will now be able to really focus on you and provide you with a lot more attention and feedback to get the most out of your session. However, to help get as many people into the classes and times that they want, we will be changing all classes to 45 minute duration. Fear not – 45 minutes is more than enough time to get your heart-rate up and muscles burning!
Prices for these specialized small group classes will be 12 credits per person. Once we have returned to full class size, we will revert to our normal class prices.
For those asking – you do not have to wear masks while training, but should wear them before and after the class. Our coaches will be wearing masks throughout the class. And similar to before, we will avoid partner work and ensure 3m is kept between all participants at all times!

VIRTUAL CLASSES
As you know, our virtual classes were born out of necessity, as we sought ways to keep connected with our amazing community throughout the CB period. The feedback on these classes have been amazing, and we've heard you loud and clear – they are here to stay!
We have tried to keep our most popular classes on the schedule, and added a couple more in to try and help the WFH crew to keep fit. Please see the updated schedule here.
Alongside this, we have also re-calibrated our prices to ensure that our coaches can continue to earn the right amount for the amazing classes they deliver. As such, we are changing the price of our 30 minute classes to 4 credits, and our 45 minute classes to 5 credits. There will be no change to our 60 minute class prices. Thank you for your understanding and also for your support.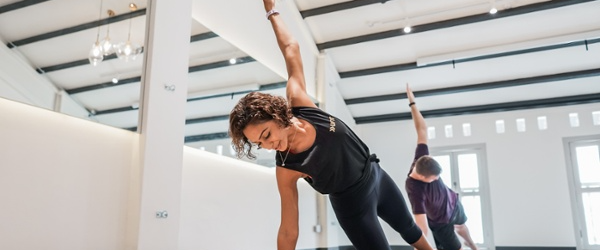 INDOOR CLASSES
Unfortunately due to the space constraints put in place, we won't be running indoor classes at Club Street, Orchard or One-North. As soon as we are allowed to increase our capacity, we will be relaunching these – watch this space. For our UFIT BT fans, we will be running classes, but these will be at limited capacity – book in on the schedule as normal!

CREDIT SALE - 10% OFF
To get everyone back in action, we are running a credit sale for the next 7 days! This is your chance to load up on credits before jumping into a summer of classes with us.
Use the promo code CLASSES10 to get 10% off any of our credit packages until June 26th 2020!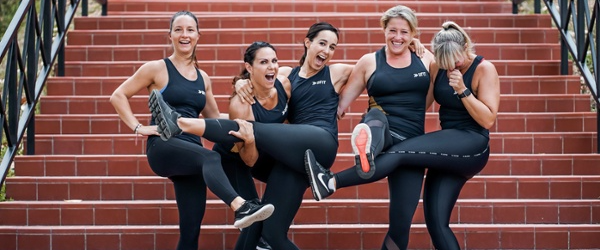 THANK YOU!
We are so grateful for the support you've shown us over the last few months, and very much looking forward to getting you back in one of our classes soon!
If you have any more questions, please reach out to Declan, Wendy, or any of your coaches.