The warm up is a very important part of a run so to make sure that we get it right, our avid runner and Senior Physiotherapist Máire Nic Amhlaoibh is here with some warm-up exercises you can do before you head off for your next run or race!
---
ABOUT THE AUTHOR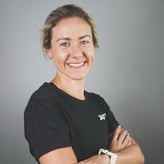 Máire began her career as an athletic therapist and trainer. Whilst in university she completed courses in trigger point release, Kinesio® taping, massage, muscle energy technique and myofascial release to name but a few.
She went on to complete her Masters in Physiotherapy in Queen Margaret University, Edinburgh. Here she began working with multiple semi-professional rugby clubs to further her experience with sports injuries and rehabilitation.