We're delighted to announce that we have partnered with Australian premium wellness brand Bondi Vite! Their range of premium grade products support the daily needs of athletes and active individuals, which we are now offering to our community!
BONDI VITE'S STORY
Bondi Vite's story is one of heart and determination. After an injury plagued professional rugby career, Bondi Vite Founder, Damien Fitzpatrick, became fascinated by the benefits of complementary medicine to overall health and athletic performance when he was recovering from a career-threatening surgery.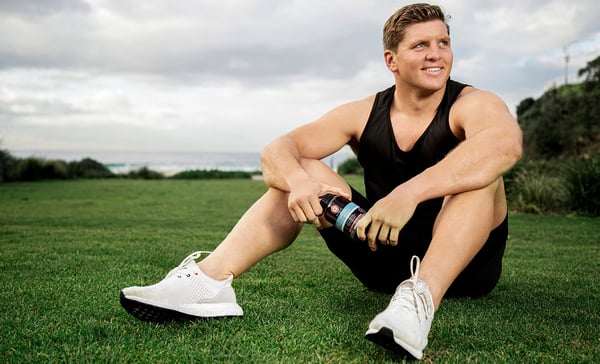 Damien Fitzpatrick, Founder of Bondi Vite
With this interest and passion he then developed his line of premium grade products through Bondi Vite, where he would like to share these with others.
This is how Bondi Vite eventually came to be.
Committed to refining the limits of over-the-counter nutritional supplements, Bondi Vite strives to provide products that support elite sporting professionals, while also giving a real edge to the training and recovery of everyday athletes.
Damien is passionate about health culture, the passion for sport, fitness and the outdoors. He wanted to take those ideals and deliver it to the world; through premium quality Australian health products.
EXCLUSIVE OFFER - 20% OFF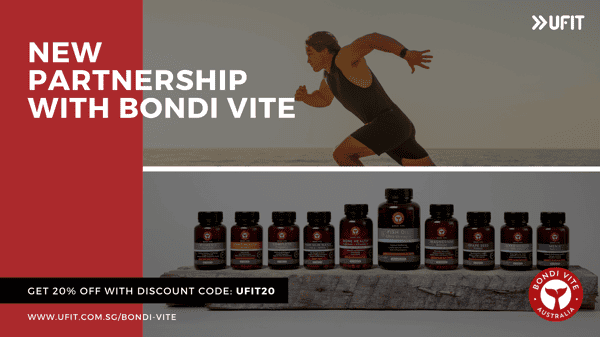 As the official Partner of UFIT, Bondi Vite are offering UFIT members 20% off their full range of premium, Australian-made products. Order your products online using discount code: UFIT20