With the government measures surrounding social distancing and staying home during the Covid-19 pandemic, let us talk about staying on top of your health and fitness goals. The following 5 tips are aimed at giving you your non-negotiables to survive and thrive both physically and mentally during these trying and uncertain times.

Training
This has to be a non-negotiable. Training is following a structured plan designed to keep you mobile, strong and fit. Don't fall into the trap of sitting down all day long, working, binging on Netflix and eating highly processed food. Ensure you are either getting outdoors to train or following an indoor bodyweight or minimal equipment program.
Use it or you lose it. Online Coaching can be a supporting tool that you can use to keep yourself accountable during this period.


Nutrition
Also a non-negotiable. When we stay home, it is important that we have stocked the fridge and pantry full of foods that serve us. What I mean by that is, food that will enable us to feel good, provide nutrients and a sufficient amount of protein sources to maintain our muscle mass.
It is important to try to avoid copious amounts of processed sugar foods. In saying that, it is equally as important to treat yourself in moderation! But, know when to put the lid on the cookie jar!
For each meal, ensure you are using protein as your base, plenty of green vegetables and make up the rest of the plate with a mixture of carbohydrates and fat.

Hydration
It is very easy to opt for 2x more cups of coffee than we normally would when we are making it ourselves at home. The brain sends off a trigger craving the taste, the caffeine and there you are, at the kettle, pressing the switch down to boil up another brew! Staying hydrated is going to win the game for you when you are staying home.
So for every cup of coffee you consume, ensure you are having an additional 500ml of H2O following it. I won't go in-depth into why hydration is so important, but it is vital for optimal cellular health, brain function, ridding the body of toxins and waste, ensuring a normal temperature, as well as lubricating the ligaments and joints.
As a general rule of thumb, the minimum amount of water to consume daily is 2.5L. For every cup of coffee, add an additional 500ml.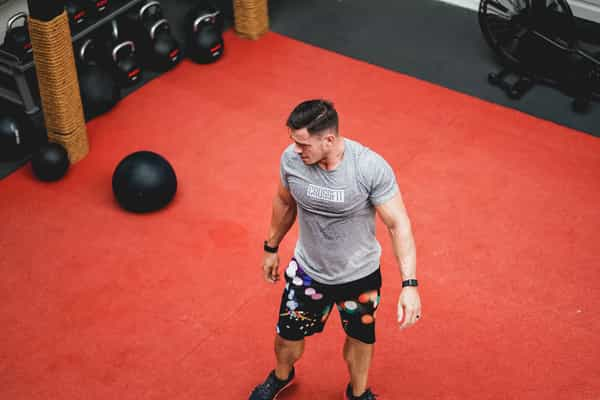 Fun
Now is an awesome time to do the things you say "I don't have the time for that". If you're a parent, it is an even better time to get to know your kids better, play some games, even educate them on something you are passionate about.
Do an activity that will make you smile and think "Oh my, I am glad I did that".
Activity ideas: A board game, a walk/run outdoors (ensuring social distancing obviously), baking banana bread, playing games with the kids/dogs and reading a book you wanted to get into for a while.

Habit forming
The state of your life currently, for example, your fitness levels, your happiness, your success are all ultimately the sum of your habits.
"We are what we repeatedly do. Excellence, then, is not an act, but a habit." - Aristotle.
The habits you form and embed into your lifestyle now, will long reign supreme following this pandemic crisis. In the book "The Power of Habit", author Charles Duhigg mentions that every habit starts with a psychological pattern called a "habit loop," which is a three-part process.
First, there's a cue, or trigger, that tells your brain to go into automatic mode and let a behaviour unfold.
Secondly, there's the routine, which is the behaviour itself, in this instance we will use exercise at a certain time of day as an example.
Then third is the reward - something that your brain likes that helps it remember the "habit loop" in the future. For example, exercise and eating healthier foods = Better health and longevity.
Your brain WANTS to do less, so engrave a habit in so that your brain can reserve some energy into something else.
NOW is the time to build habits that will serve you in the long run post-Covid-19.
---
About the author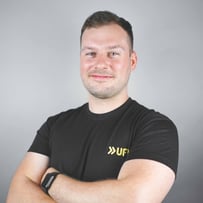 Eoin is a Health and Performance coach specialising in helping normal people become high performing athletes in their everyday lives. He is a former rugby player turned strength and conditioning coach, aspiring author, Brazilian Jiu Jitsu wannabe and burger enthusiast.
In his spare time, Eoin loves to read, surf and write. Eoin also has a podcast with his buddy Phil called "For the Love of Health Podcast" which is available on iTunes and Spotify.