Our daily routine can get extremely hectic in today's day and age. And as the increasingly demanding society places stress on ourselves, our health and fitness has taken a backseat for many of us, unfortunately. Prior to training with us, Mark Turner put on a lot of weight over the last couple of years, partly due to lifestyle habits in the modern day.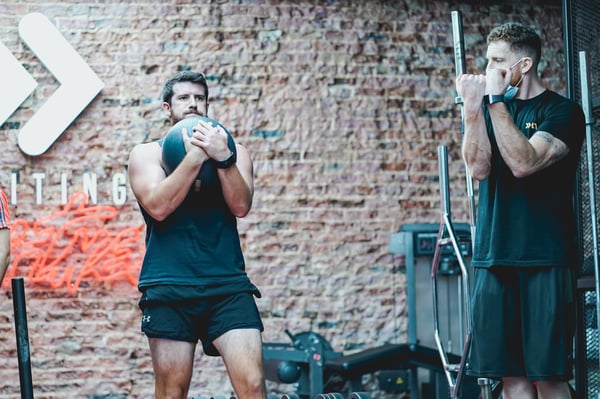 Mark training with PT Gareth at UFIT Club Street
The lack of exercise, bad eating habits and a smoking habit that he had picked up has led him to believe that getting back on track to being healthy is a long way off. This is when he met Gareth Roberts, Personal Trainer at UFIT Club Street, who helped him identify his goals and put together a plan for him to make sustainable and positive lifestyle changes.
In the last 6 months, Gareth broke down his plan for Mark, with manageable changes that progressed throughout the months, and this has worked extremely well for him compared to the cookie-cutter, non-personalised and "quick weight loss" programs that he has seen.
"What makes Gareth great is he really understands people, what drives them, what makes them tick, etc - this means he treats everyone as an individual and can hone in on what they need at the time, a compliment, an arm around them, a kick up the arse, etc. Not only is he a great PT, I consider him a good friend." – Mark Turner, UFIT Personal Training Client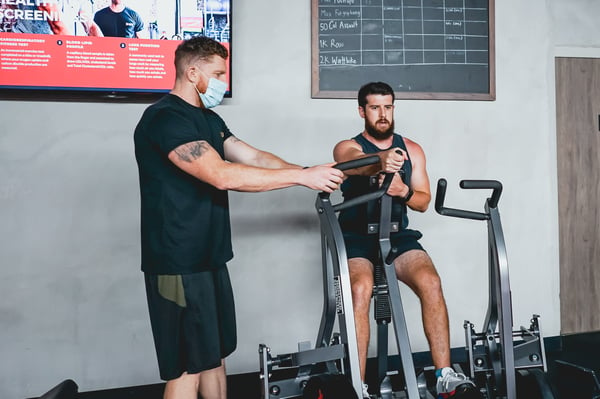 Under Gareth's guidance, Mark has lost 20kg in 6 months and has also made considerable progress in his strength in the gym. He felt that this was achievable due to Gareth's individualised approach that worked for him and his personality.
While you may think that getting back in shape and taking charge of your health is tough (it can be), a more sensible and well-designed approach can work wonders and set you back on track. Mark is a prime example of this, stating that, "At no point has this seemed difficult due to how Gareth has designed my program."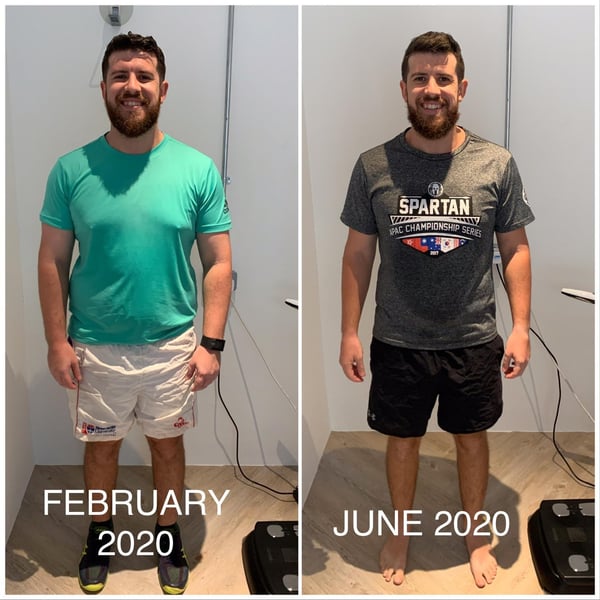 Mark's remarkable transformation after training with Gareth
During this time Mark has lost a whopping 20.6kg and decreased his body fat percentage by 9.7%. If you are struggling to find the right approach to be accountable to your health, speak to us for a free health consultation and we can help identify your goals and what works for you. There is no time like the present to take the first step to be better.
---
ABOUT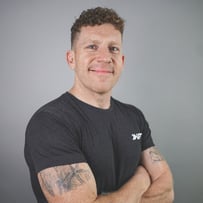 Gareth Roberts is a personal trainer who has a background in playing competitive rugby. As a coach, his philosophy is to make fitness training effective and fun so that Gareth's clients will enjoy the journey. Gareth is motivated in helping his clients to achieve their goals and see them develop and gain more confidence in themselves.