On Saturday 12th - Sunday 13th December, the UFIT community travelled an incredible 53,059km and raised over $20,000 for YMCA!
Not only did we manage to visit Santa, but we amazingly flew him around the world and dropped him back home again in time for Christmas. 🎅

A huge congratulations and a massive thank you to everyone who took part. We are so humbled and grateful to have such an incredible community. What a fantastic way to end the year!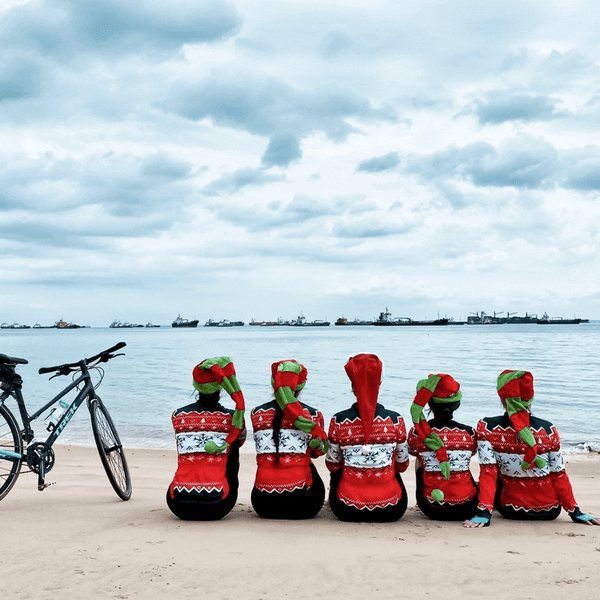 There were some truly inspirational efforts; from marathons, to RTIs, to swimming the channel. Above all, we pushed ourselves out of our comfort zone and covered distances we have never done before. Check out some of the highlights below...

PRIZES
A massive congratulations to our winners for Singapore To Santa:
Swimming - Matt Stapleton ($500 voucher from Bondi Vite SG)
Cycling - Daniel Smith ($200 voucher from Tanjong Beach Club
Running/Walking 1 - Frankie Bell ($200 voucher from Lorna Jane)
Running/Walking 2 - Nick Coates who also did a Cycle RTI ($200 voucher from Chico Loco)
Rowing - James Forrester (free UFIT Health Screen)
Ski Erg - Stuart Hau ($200 voucher from @BURN)
Best Fancy dress - John Le Tissier who managed to clock up 20k on a paddle-board (free UFIT sports massage)