Our amazing dynamic duo Mike Thornton and Trine Kaehler took on the Clean & Lean Challenge as a couple to give each other the motivation to stick to the program and avoid any temptations. Hear more about their journey of the four weeks right here.
Why UFIT Clean & Lean Challenge?
For both of us, coming off the back of a strong festive season, neither was happy with how we looked in the mirror and we knew it was time to make a change. Mike had undertaken the first C&L challenge back in 2013 and achieved good results so we thought it would be a fun challenge to do by starting off 2017 in the right way and also allowing us to spend more time together in an otherwise busy working schedule. Both of us had our goals in mind however achieving them would take serious commitment!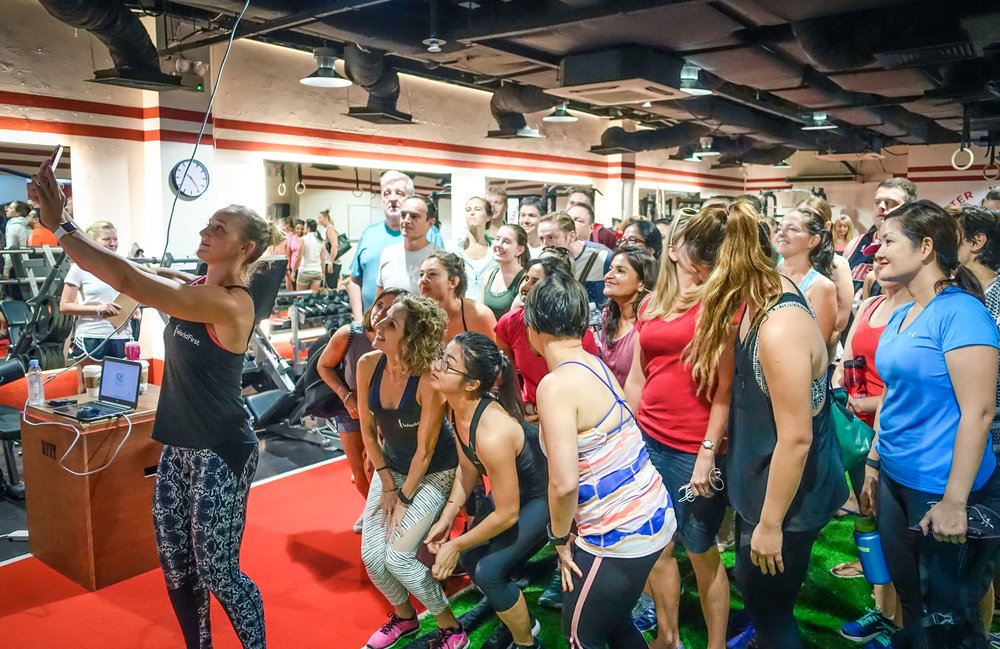 Week 1: Oh Sugar!
After the first seminar (which are excellent and very informative) and with the same excitement as a kid on their last day of school, we rushed to place a food order containing all the ingredients on the approved menu. Lunch was already planned out, as we are both working full time, Trine would get a salad from the closest Salad Stop every day and myself lunch from The Daily Cut. The tough part was making a food plan for the week (breakfast and dinner) and think out of our old routine. Eggs and cauliflower became our best friend – cauliflower bread, cauliflower fried rice, steamed cauliflower, roasted cauliflower (you name it). We both experienced dips in the first week due to the sugar withdrawal from our diets, Trine's was immediate while mine (Mike's) took some time to work in before crashing hard after a 5 a-side football game. Nevertheless, we powered through with the support of the C&L Facebook group. In week 1 we found out how much sugar we had actually been eating before and that there is a massive amount of meals you can make with limited ingredients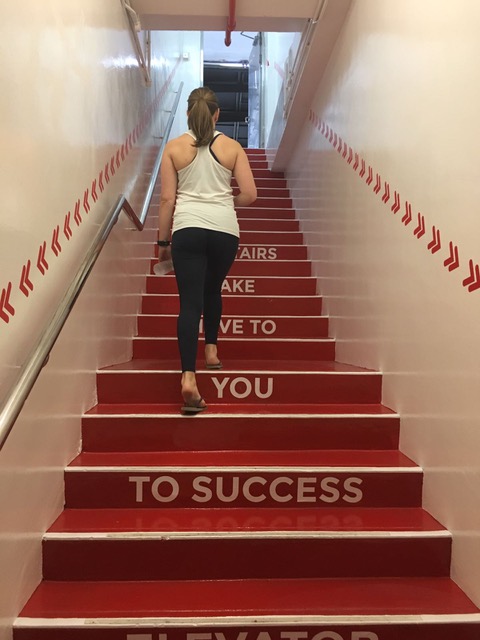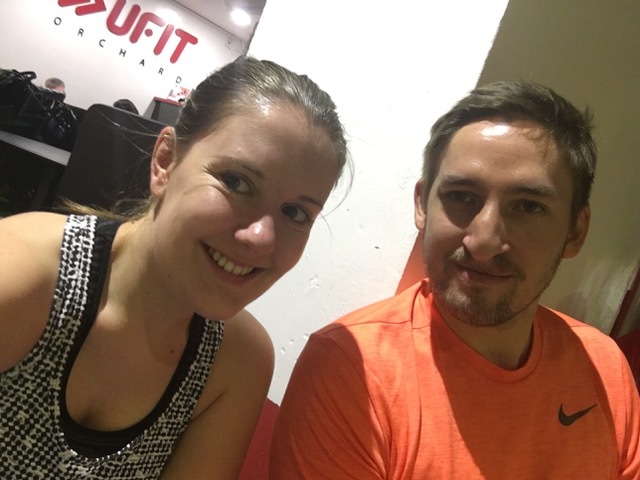 Week 2: Carrot-Gate
With the hardest part, over, we looked forward to the reintroduction of new items to the food menu for Week 2. Without giving away too much information, the reintroduction of carrots to the diet made life much easier…it really is the little things! We noticed that Trine was definitely experiencing a pop in energy in the mornings while myself…. well let's just say on the 5th alarm I at least acknowledged it. We had both been pushing hard in the first half of the C&L, Trine with her Yoga and PT classes (thanks Wendy!) and myself with lunch time workouts and football. By the end of Week 2 we started to see the first signs of changes to our bodies which was exciting and gave us the motivation to keep going.
Week 3: It's a complex situation, don't lose your nut!
After pushing so hard in the first 14 days of the challenge it was inevitable that we would reach a burn out / plateau period at some point in the challenge and for both of us, this was week 3. We found ourselves sticking mainly to the Week 1 and 2 diet plan mainly due to our attempts at adding Week 3 foods into our diet plan had made portion control difficult, something Trine is much better at controlling than myself. Nevertheless, on the workout front we continued to do what we could when we could, a highlight of our days being our evening walks around Marina Bay and Gardens by the Bay which kept the clock ticking over while allowing us to clear our minds, evaluate on the day and to discuss what to cook for the next day…. Planning is the key to make C&L a success!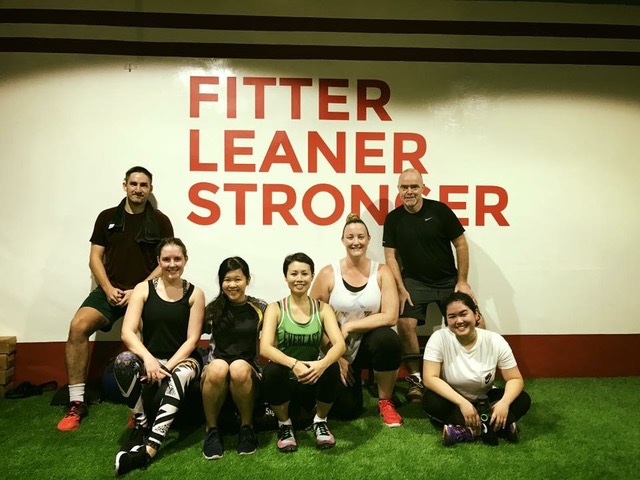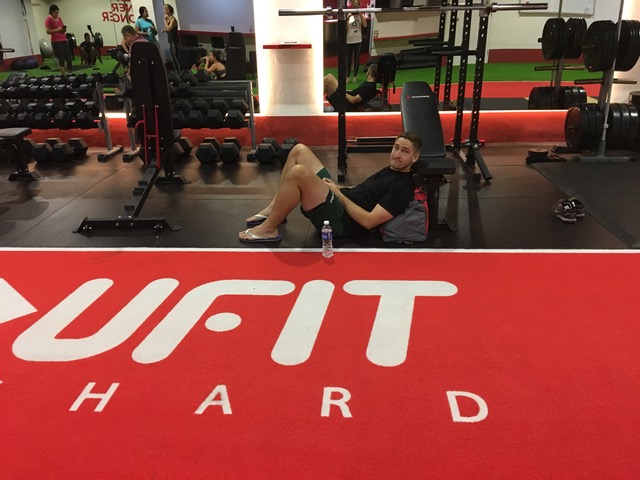 Week 4: Cross the finish line and say cheese!
The final week saw both of us making a big push for the finish line with the intensity of our daily workouts ramped up as the date of our weight out came closer. The introduction of cheese in week four had severely thrown a spanner in the works however apart from a homemade pizza utilising cauliflower crust (this challenge is impossible without cauliflower!!) we did our best to stay away from our favourite snack.
The Weigh Out
Saturday, 11th February, 8:30AM – D-DAY. With the standard "good luck" comments out of the way in our own time we stepped onto the scales…
Trines results:
Weight: 2.6kg
Body Fat: 5.9%
Mikes results:
Weight: 7.4kg
Body Fat: 4.7%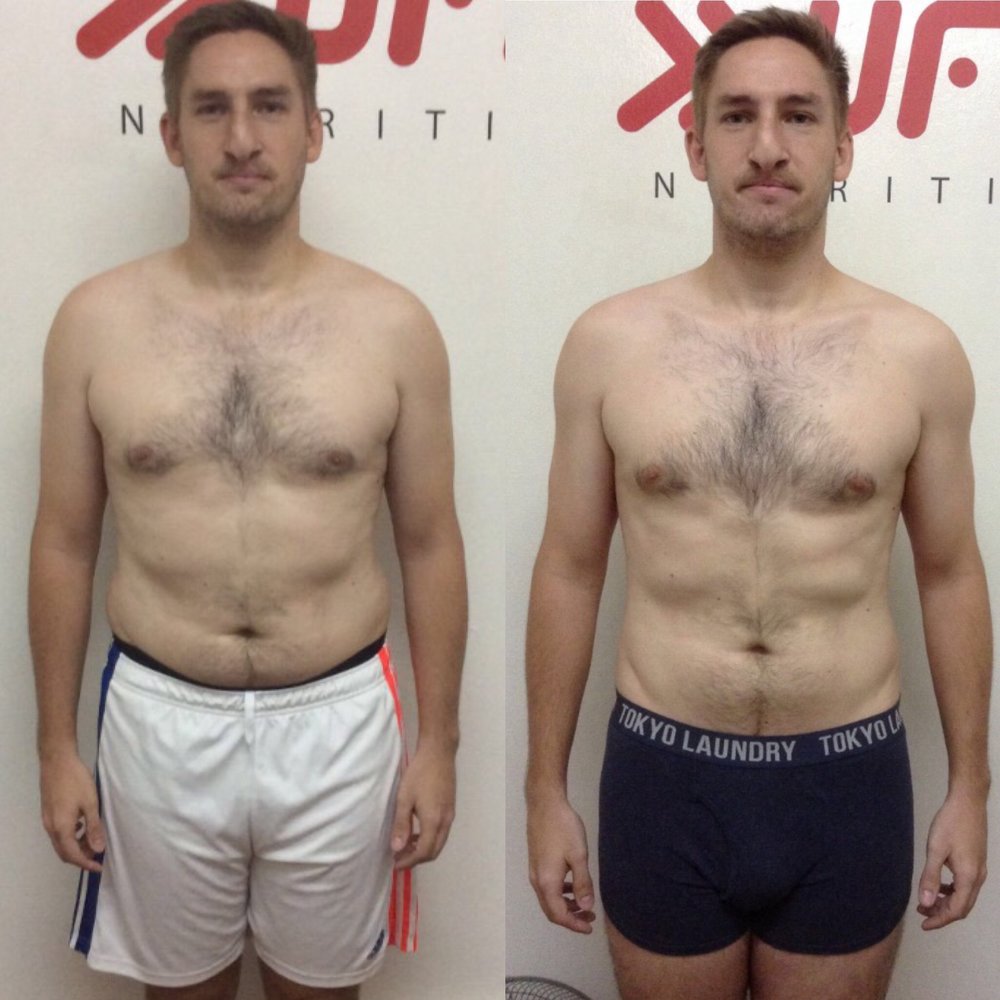 Should you do C&L?
That is a question you are probably asking yourself right now, in short, it depends very much on what you are looking to get out of a four-week diet plan. In our opinion the best way to approach it is to view the C&L as the kick start you need to change your lifestyle habits and not simply as an isolated course, this helps you to keep on the straight and narrow when times are tough. Yes, you will experience headaches, tiredness, nausea and dizziness (am I still selling it to you?) from time to time but once you battle through these short-term difficulties the change to your diet and lifestyle will provide huge upside potential. It doesn't matter if you are 28 or 58 years old, 50kg or 130kg, each person is on this challenge for their own reasons and the coming together of complete strangers into a supportive community network where you make new friends and change for the positive is worth the admission cost alone.
A huge thank you from both of us to Wendy, Noa and the rest of the UFIT Clean and Lean brigade, these guys put in a HUGE amount of work over the four week period to provide support, assistance and in general "feel good vibes" to everyone on the journey in addition to their already busy lives and it simply would not have been the same without them.
Now, if you are still reading this; get online, get signed up and best of luck in your own C&L challenge – we look forward to reading the next persons story.
Mike & Trine
---
UFIT CLEAN & LEAN CHALLENGE