As a physiotherapist in Singapore, I see two things very often: patients with back pain, and patients with recently acquired MRI results (usually the same people). Why? Well, the prevalence of back pain in Singapore is often because the patients have combined a high pressured, desk-bound job with a lack of exercise and movement in their daily lives. -
Declan Halpin,
Senior Physiotherapist
And their envelope containing their MRI results? This is usually because the first thing their doctor has done when they reported back pain is to send them for a scan to see 'how bad it is.'
This is because in Singapore, as in most of the world, MRIs and related high-tech imagery have ballooned into a multi-million-dollar industry to both the providers and the referrers. Indeed, in the United States last year, Medicare paid out over $14 billion dollars for MRIs alone.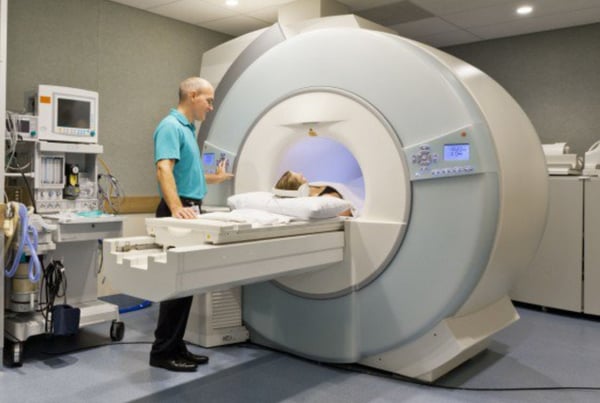 The problem is that most patients and many doctors still perceive MRIs as an easily accessible commodity that will provide the answers as to where the pain has come from, and therefore the solution to getting rid of the pain. However, this relies on two massive assumptions:
Assumption 1: MRI scans are always accurate
The Truth? MRI scans are surprisingly difficult to read, and different radiographers looking at the same scan will often report different findings!
Assumption 2: MRI scans' findings are always related to the problem
The Truth? Issues found by an MRI scan are often completely misleading, can have nothing to do with the pain you are feeling, and can be a completely normal part of ageing.
Let's dig a little bit deeper.
So how accurate are MRI scans?
A very recent study conducted by Herzog et al, published in the Spine Journal in April 2017 assessed the accuracy of MRI imaging and reporting, by asking a 63 year old patient with current pain, and a long history of lower back problems to visit ten different MRI centres in succession, and get a report from each one. The results?
1 Patient
10 MRI Scans
49 different 'issues' reported
0 of these 'issues' seen across all 10 scans.
This is a scarily clear demonstration that MRIs are not the clear snapshot that patients often believe that they are.
So why is there a difference between different MRI centres? First of all, like with physiotherapists, you can get good, skilled radiographers, and you can get inexperienced or under-skilled radiographers.
Secondly, just like your TV and computer, imaging technology is constantly changing and improving. So an Ultrasound or MRI machine from 10 years ago is going to be very low quality compared to a machine produced in the last two years.
Finally, an uncomfortable aspect of the medical industry: many doctors now own their own imaging machines, and will charge a premium for potentially unnecessary scans to 'confirm' their diagnosis. Is there anything a patient can do about this? Not much besides trusting your doctor to refer you to a trusted imaging centre, and hoping for the best.
Are MRI scans even relevant?
In most cases, no. A large systematic review conducted by Brinjikji et al, in 2014, assessed the MRI findings of 3,110 people with No Reported Back Pain. The findings? A significant number of these perfectly fine people were found to have problems, issues, or 'degradation' within their spines, which became more common as they got older.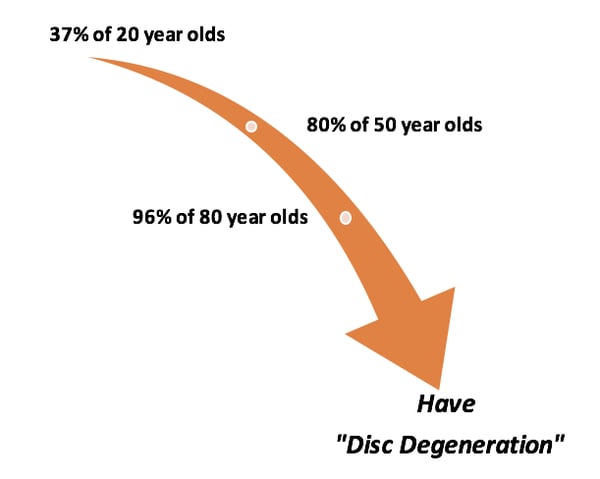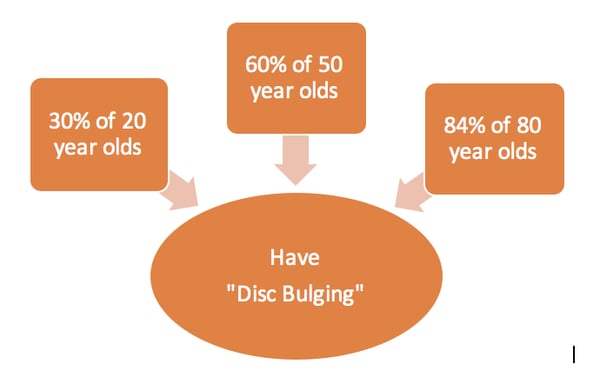 One third of normal, healthy 20 year olds have 'degenerative' signs in their lower back! And two thirds of perfectly healthy 50 year olds were found to have disc bulges! So what does this tell us? Spinal changes are a NORMAL part of ageing. Disc changes are a NORMAL part of ageing. And more importantly, negative changes in your spine are not always associated with pain.
Does this mean we should just throw all MRI machines in the Singapore River, and never speak of them again?
Of course not! MRI machines are an important diagnostic tool, but should not be used alone to figure out where your pain is coming from. They should be used as one element of a thorough assessment by your physio or doctor to figure out what is wrong with your back (or shoulder or knee), and figure out the best treatment strategy moving forward. As the physiotherapy expert Adam Meakins succinctly says, 'Treat the Man, Not the Scan.'
The good news for you as a back pain patient in Singapore (or anywhere else in the world)?
Even if you have MRI findings that say that you have disc bulges, disc degeneration, and all sorts of issues going on – it is not a death sentence, and you do not need to go under the knife to 'fix' the problem!
Find yourself a good physio (quick plug: we have great ones at the UFIT Clinic), or a good doctor (ask us, we know many!) and complete your assessment with them to see what other factors might be contributing to your pain, and what we can do together to get you back on your feet, and back to being fit, healthy, happy and pain-free as quickly as possible!