Previous Clean & Lean Challenge participants Scott and Sheri Green decided to treat their bodies after Christmas and kick off the new year with the some Clean & Leaning. It was totally worth it - Scott lost nearly 5% body fat and 7kg in the four weeks, and Sheri lost nearly 6% body fat and almost 4kg. They now share with us, after doing the UFIT Clean & Lean Challenge four times - how they have felt, how it fit into their lifestyle, and why they would do it again:
1. How often have you done UFIT Clean & Lean and how were the results?
I have done UFIT Clean & Lean four times. The first time I did it by myself and twice I did it with Scott. We both got great results each time. I think Scott saw the results and what a benefit it was for me after the first time so he wanted to know what it would do for him. He eats less sugar than me and was very surprised by what he learnt.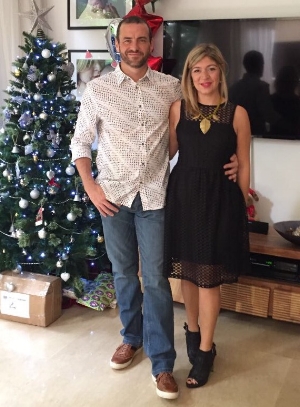 2. Why do it again after learning the principles the first time?
I loved the way I felt and what I learned the first time so I did it again and learnt even more. The truth is it's hard for me to take sugar out completely forever. I'm human and the bad habits creep back in, a holiday comes around or you have a party to go to, and sugar is addictive after all.
But I like to reset, and to learn more. Each time I have done it I have taken something else from it and been educated more. Sometimes you think you are making a healthy choice purely by the way a product is advertised, I think this was the biggest thing I learnt. I thought I was being quite healthy but when you really strip it back you are surprised.
3. How has it been doing it with your husband - and balancing with a social life and three little kids?
You get so much support from Wendy and everyone else in the community but having Scott do it with me really helped. We saw the changes in each other and enjoyed exercising together. It's had a positive effect on our family, having three kids can be a challenge at dinner time, that's never going to change but if I can get them to try a new thing and it's healthy and they like it then that's fab. My oldest daughter now prefers Shepherd's pie with cauliflower mash instead of potato. My son enjoys working out with me. We have had lots of little changes from doing Clean & Lean. I learnt if you plan your meals it makes it easier and you make better choices.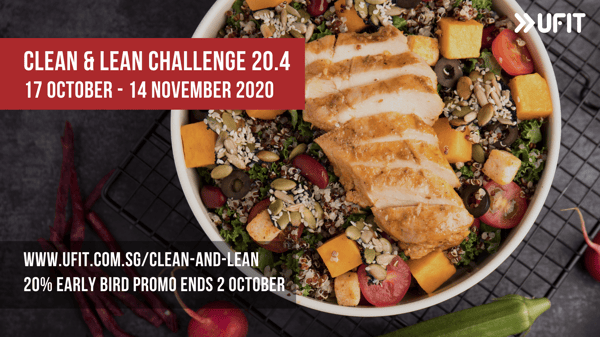 4. What pushed you through when it all felt a bit challenging?
The main thing that pushed me through the four weeks was what I learnt each week. The community also pushes you through, it makes you accountable. The team helps you through each week, they have done it / are doing it themselves and have all the answers you need to get through it.
5. Apart from looking great, how did your body feel during and after the Challenge?
For me, I saw so many changes. At the beginning I'm not gonna lie, it's hard to see what sugar does to you, but as the time goes on and you see the benefits, actually very quickly you see changes. Other people see changes too. My energy levels improved, my skin was nice, my moods were more stable and then there are the changes you see in your clothes, they fit better, even get too big. These are just a few things but there are so many more.
6. Has it been manageable to continue with it after the Challenge?
UFIT Clean & Lean has helped me live a much healthier lifestyle. I have also found a love of exercise I didn't know I had. I have taken the things I learned going forward to make better choices.
7. Would you do it again and why?
I will do UFIT Clean & Lean again I'm sure. The easy part for me is the four weeks, It's the part after I find harder. That's my challenge and always will be, but now at least I have the knowledge to be able to make the right choices.
8. Scott - do you have anything to add?
No - Sheri's said it all! But I would add just one thing - I don't feel right when I'm not on Clean & Lean.