So are you a carb fiend? Can you simply not imagine having your meals without rice or mashed potatoes? Yet your love of carbs is ruining your goals, and you're always chasing that weight loss, six-pack or less bloating. Well, our very own
Wendy Riddell
has a solution for you!
There's a little, cruciferous vegetable in Singapore that can be substituted into virtually any dish. This food turns pizzas low-carb, and garlic mash into heaven.
Say hello to our new best friend the cauliflower.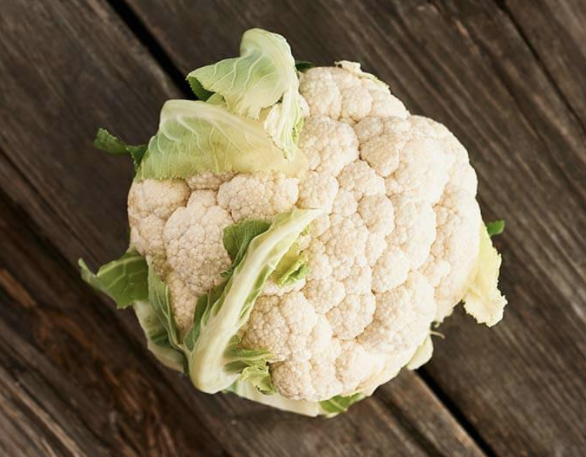 This sometimes overlooked vegetable gives the potato and rice a run for their money, and those with a restricted diet will relish the possibilities cauliflower presents. Once you discover cauliflower's life changing powers (might be overselling it a tad there but it is amazing), you won't be able to imagine eating any of your favourites dishes again without it.
So why is cauliflower so amazing? Other than being a great substitute for our main emotional carb crutches it has some pretty amazing health benefits:
Helps fight cancer
Boosts heart health
Anti-inflammatory
Rich in vitamins and minerals
Detoxification support
Antioxidants and phytonutrients galore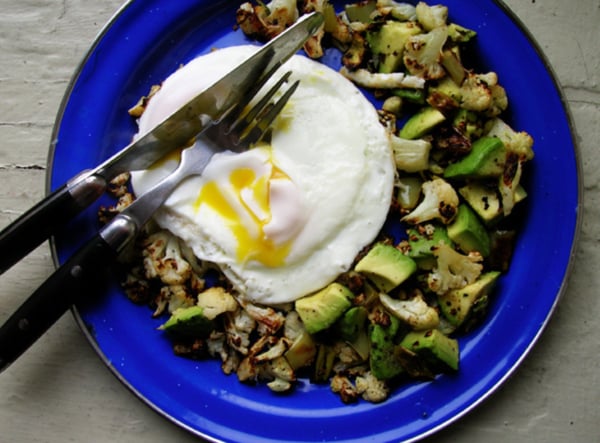 And yes it's safe to say that cauliflower wasn't always the sexiest vegetable on our supermarket shelves, but since it revealed itself as a versatile veg that can solve many of our "replacement" problems it's gone up in popularity.
If you're trying to lose weight, have gluten intolerance or just unexplained bloating, here's why you need a head of this white cruciferous vegetable ready to go at all times:
It's low in carbs: One of the reasons we've majorly fallen for cauliflower is because of its low carb count. It easily subs in seamlessly for so many of our favourite comfort foods
It offers Omega-3s: Cauliflower is rich in omega-3 fatty acids which can improve the body's response to insulin by stimulating the secretion of leptin. Leptin is one of the hormones that helps regulate body weight and can also increase metabolism by decreasing our hunger (telling us we are full).
It's high in fibre: Healthy digestion is essential to beat bloat and support weight loss. Luckily, cauliflower is a vegetable that's naturally high in fibre.
Here are some of UFIT's favourite Clean and Lean dishes:
Cauliflower garlic mash
Cauliflower fried rice
Cauliflower sushi
Cauliflower hummus
Cauliflower crust pizza (see recipe below)
Cauliflower and bacon soup
Cauliflower curry
Cauliflower bread
Cauliflower tortillas
Cauliflower tabbouleh.
If you only thought cauliflower was for cauliflower cheese, think again!
---
Cauliflower Pizza Recipe
TOMATO BASE (will make more than needed for this pizza)
1 tbsp olive oil
1/2 onion, finely chopped
1 garlic clove, finely chopped
2 x 400 g can of chopped tomatoes
1 tsp oregano
sea salt and freshly ground pepper (to taste)
Begin by heating the oil in a saucepan with the onion and garlic and sauté for a couple of minutes. Add the tomatoes, oregano, salt and pepper.
Lower the heat, cover and gently simmer for about 20 minutes.
Either use straight away or leave to cool and store in a container
PIZZA BASE
1 whole cauliflower
3/4 almonds (ground)
1 tsp dried oregano
3 eggs (beaten)
salt & pepper
TOPPINGS
Use what you fancy! In this pizza we used:
1 zucchini (chopped and pre-steamed for 10 minutes)
4 broccoli florets (pre-steamed and then chopped)
1 small red onion (roughly chopped)
small amount of goat's cheese (chopped roughly)
pea shoots (roughly chopped).
1. Preheat the oven to 200 c and line a large oven try with baking paper.
2. Place the cauliflower florets into a processor and blitz until finely chopped.
3. Then place the cauliflower into a large bowl with the ground almonds, dried oregano and beaten eggs and mix together.
4. The mixture will be fairly sticky (this is normal!).
5. Transfer this mixture onto your baking tray and using your fingers sculpt and flatten into your desired pizza shape
6. Place into the oven to pre-cook for 20 - 25 mins (until a nice golden colour)
7. Take the pizza out the oven and spread on some tomato base. Then scatter on your chosen toppings! (there are no technical skills needed here!)
8. Place back in the oven for a further 10 mins before seasoning with some salt and pepper.
9. Finally – ENJOY - Sit yourself down at the table and get eating!