Like most boys his age, 13-year-old Jullien Caillol (Jules) is an energetic and active kid. For the last couple of years, he has actively attended twice-weekly training sessions at the UFIT Youth Academy. This is where he trains with the UFIT coaches who are highly-qualified youth strength and conditioning coaches, to improve his sports performance and overall fitness and health.
The group training sessions are structured to be fun yet challenging, and are some of the activities Jules really looks forward to in the week. We speak to Jules and his mum Kerry to find out what keeps him coming back to the programme!
---
What sports do you play and how long have you done that for?
I play many sports, but rugby is my favourite – it is the sport that I am competitive in. I've been the captain of the Under-14 Singapore Cricket Club (SCC) Team for the last several years. I also represent my school team at the United World College. On the side I also enjoy parkour and basketball.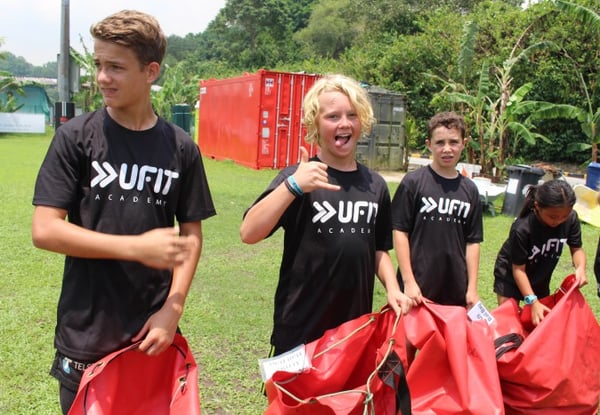 Tell us about what the training is like at the Youth Academy?
We do a lot of strength and conditioning work which helps me build the explosive power essential for all the sports I love. My overall strength and technical abilities have grown, and I've also seen great improvements in my rugby performance. I like the training atmosphere and the discipline it teaches me. The coaches are amazing, and I love the challenge of training to achieve the next level – I have now reached the Gold level!
You have also participated in the UFIT kids' Rugby Development Camp. What have you learnt and what do you like about the camp?
The rugby camp is FUN! It helps me to break down my game, and enhance my technical knowledge and skills to excel in the sport. We get to work with some pretty amazing guest coaches at the camp, which is always exciting as we are getting world-class tips from pro players. I've also learned a lot about pre-game nutrition.
How have the UFIT coaches helped you and what are they like to train with? What is it about them that motivates you?
The UFIT coaches are very approachable, and they make learning really fun! It didn't matter how big or small our achievements, they are always super supportive and enthusiastic, which is very motivating for us. I can feel their genuine passion in training us, which makes me want to work harder and achieve more. The coaches are a real inspiration for me, they teach me to be focused and disciplined in reaching my goals.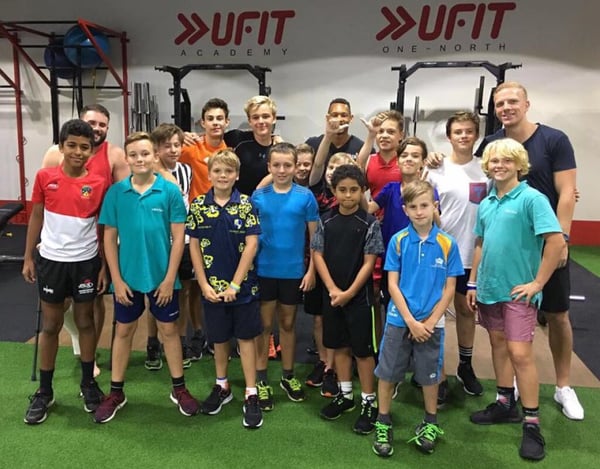 How do you fit all this sports training in your days along with school, homework, family time, and playtime?
I get out of bed early!
And over to Jules' mum - Kerry. What changes do you see in Jules after training at the Youth Academy and kids' camps?
Over the last few years that Jules has been attending the Youth Academy, it has become something that he loves and prioritises his time for! He has learnt that he feels better when he exercises. The training not just improved his physical health, but also helped in his mental ability to cope with the stress in school. It is a healthy outlet for him to release stress and re-energise.
Jules is now better able to focus both in school work and in his sports training. He has also met many good friends and positive role models in his teammates and coaches. As a parent, I think the confidence and focus developed from sports training is the best gift to give my child!