The return to competitive rugby after my battle through severe knee injuries is a badge of honour I wear with pride. Because of my injury history, one of the most frequent questions I am asked, particularly since the launch of Bondi Vite, is what vitamins I take to help reduce my knee and joint pain? So, in the most laymen way possible, here it is.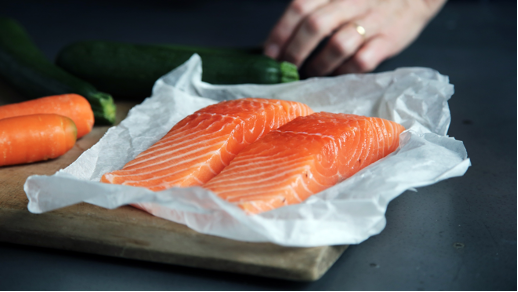 Fish Oil aka 'Liquid Gold' as present in fish such as Salmon
So, Fish Oil or Turmeric? For the best, the most effective chance of results, the answer is both. Fish Oil and Turmeric can act as helpful allies in your battle towards joint pain relief! It is really important to understand that your pain can be improved, and with that your training at UFIT! By resolving the chronic inflammation that underlies joint pain through supplements such as Fish Oil and Turmeric, it is entirely plausible to achieve a sustainable solution to joint comfort in daily life. Sometimes, it's as simple as making sure you taking enough for it to make a difference. Read your supplement labels carefully and be informed on what you are buying. There are plenty of pointlessly weak formulations out there, so be beware.
For me, taking fish oil and turmeric helped me to extend a successful professional sporting career years after my three knee reconstructions. They are my two go-to supplements that I plan on taking for the rest of my life. As the inevitable arthritis creeps in, I'm happy that there is an alternative to prescription drugs that is an effective and natural solution.
---
Contributor: Damien Fitzpatrick (Founder - Bondi Vite Australia, Professional Rugby Player - NSW Waratahs)