Try this all new inspiring recipe from the Nutrition Team at UFIT, courtesy of @soff.it.
With Kale a hot topic as a superfood and must to have in your diet, why not try making something different with Kale and get all of the nutrients your body needs with these Kale rolls.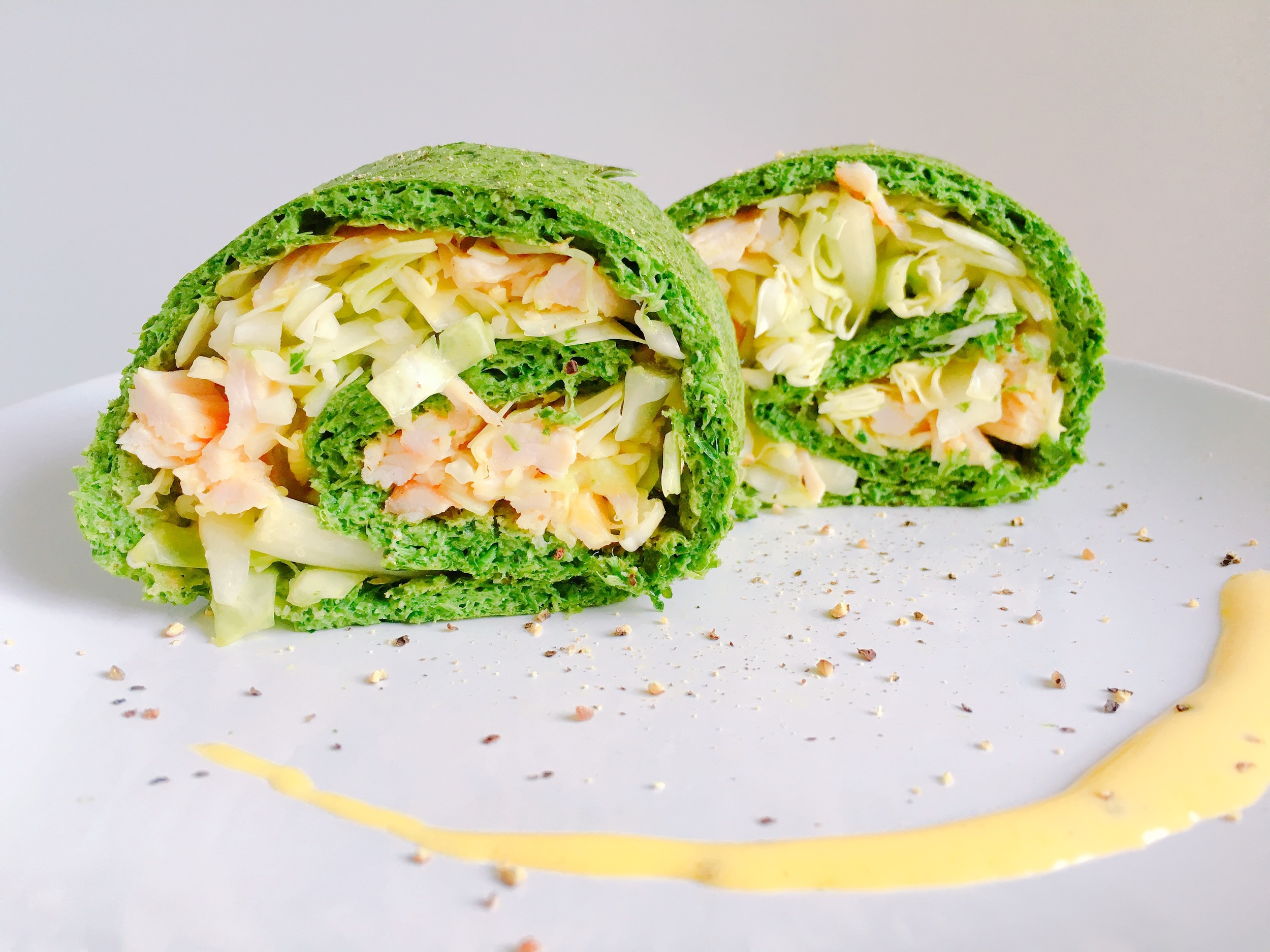 Ingredients:
1 x 1/2 cup of processed Kale
1 x Egg
1 x tbsp of Physillium Husk (if you have a measuring spoon, is a full 15ml one)
1 x tbsp of Whey Protein Powder
3 x Egg Whites beaten to "snow" point
For the Stuffing:
As with any sandwich or wrap use what leftovers you have in the fridge. In this case we've used grilled chicken, cabbage and home-made mayonnaise – lets get creative.
Method:
Preheat the oven to 180 degrees.
Blend the kale, 1 x egg and dry ingredients and place into a mixing bowl. Add salt and pepper to season.
Place the beaten egg whites in half of the bowl and put the kale mix in the other half. With a fork start mixing sides slowly, trying to keep as much air or "foam" as possible.
Put baking paper on the baking tray and spread some olive oil with a napkin. Spread the mix evenly with a spatula (try not to press down the mix because it will lose the air pockets).
Bake for 35 minutes, turning sides halfway through the cooking. If you feel the kale sheet will stick to the sheet when turning over, please add greaseproof paper.
After 35 minutes take out of the oven and let it cool down. Remove the paper carefully and slowly.
Now it's time to get ready to put your favourite filling in your Kale rolls and get rolling.
For more information for UFITs Nutrition programs get in touch with us here. We have our next Clean & Lean Challenges starting at the start of September so save the date because we're coming back bigger and better than before.