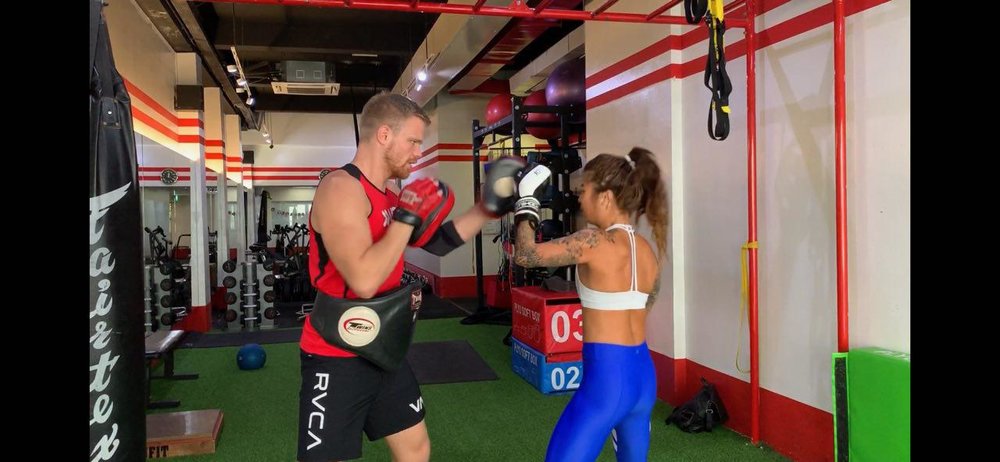 In the first week of January, it's normal to see people flock to gyms with a New Year's resolution to lose weight, build muscle, and get in shape. So as you look forward to 2019, Tom Imanishi has given you 3 simple tips to setting those goals for 2019 and how to stick to them.
1. Setting the goals
Make sure to give yourself enough time to achieve your goals so that you can take a non-drastic and sustainable approach. Rushing the process may lead you to doing more harm than good; with the process not being enjoyable and the results you achieve potentially not lasting long-term.
2. Getting motivated
Setting specific goals for your physique and fitness is important for direction, such as achieving that six pack or filling out those sleeves. However, remember how achieving these goals will change your life and the difference by adopting a healthier lifestyle makes you feel. This will help you stick to your routine and keep you coming back for more.
3. Sticking to them
Focus on forming good habits around your lifestyle rather than obsessing over the minute details such as following a specific meal plan or workout program to a T. This might be as simple as drinking more water, taking the stairs or getting to bed earlier. Good habits form a solid foundation and as a result makes achieving your goals much easier. Also, hiring a reputable coach will get you to your goals faster, helps keep you accountable and prevents you wasting time and unnecessary effort along the way.
YOU DON'T HAVE TO DO YOUR NEW YEAR'S RESOLUTION ALONE
UFIT's personal trainers are here to support you in your goals for the new year.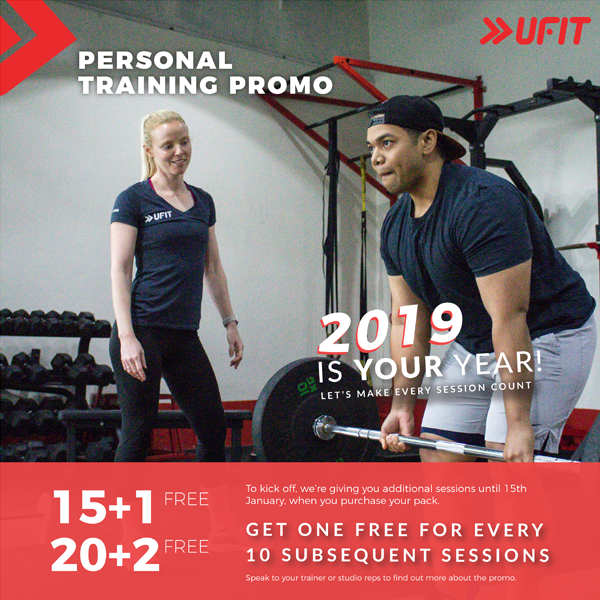 Don't miss the UFIT New Year's Personal training promo! With a minimum of a 15-session package, you get 1 complimentary PT session, on top of your first free trial session. And for every 10 sessions above 20, you get 1 more additional session free (i.e. 20 sessions +2, 30 sessions +3, 40 sessions + 4 free sessions).
---
About the author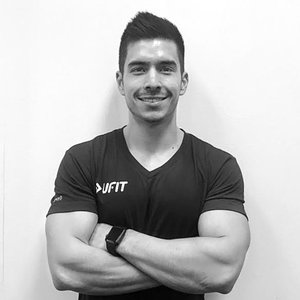 Tom's strength as a trainer is in showing my clients a sustainable, evidence-based approach to training, providing a flexibility in their nutrition, and build training around their lifestyle. He finds it incredibly rewarding to be in the position to help his clients achieve their goals, whether be it in improving their body composition, rehabilitation from an injury, building confidence, or living a healthier lifestyle. He love witnessing the wins, no matter how small.