With the UFIT Clean & Lean Challenge 19.4 coming up on 24 August, we spoke to Ken Stirrat, one of our winners from last year's Clean & Lean Challenge, as he shares his experience with us.
The Clean & Lean Challenge is a holistic program that would help equip you with the tools to reach your goals – be it fitting into your clothes better or having more energy throughout the day.
Read on to learn more about Ken's journey on the challenge!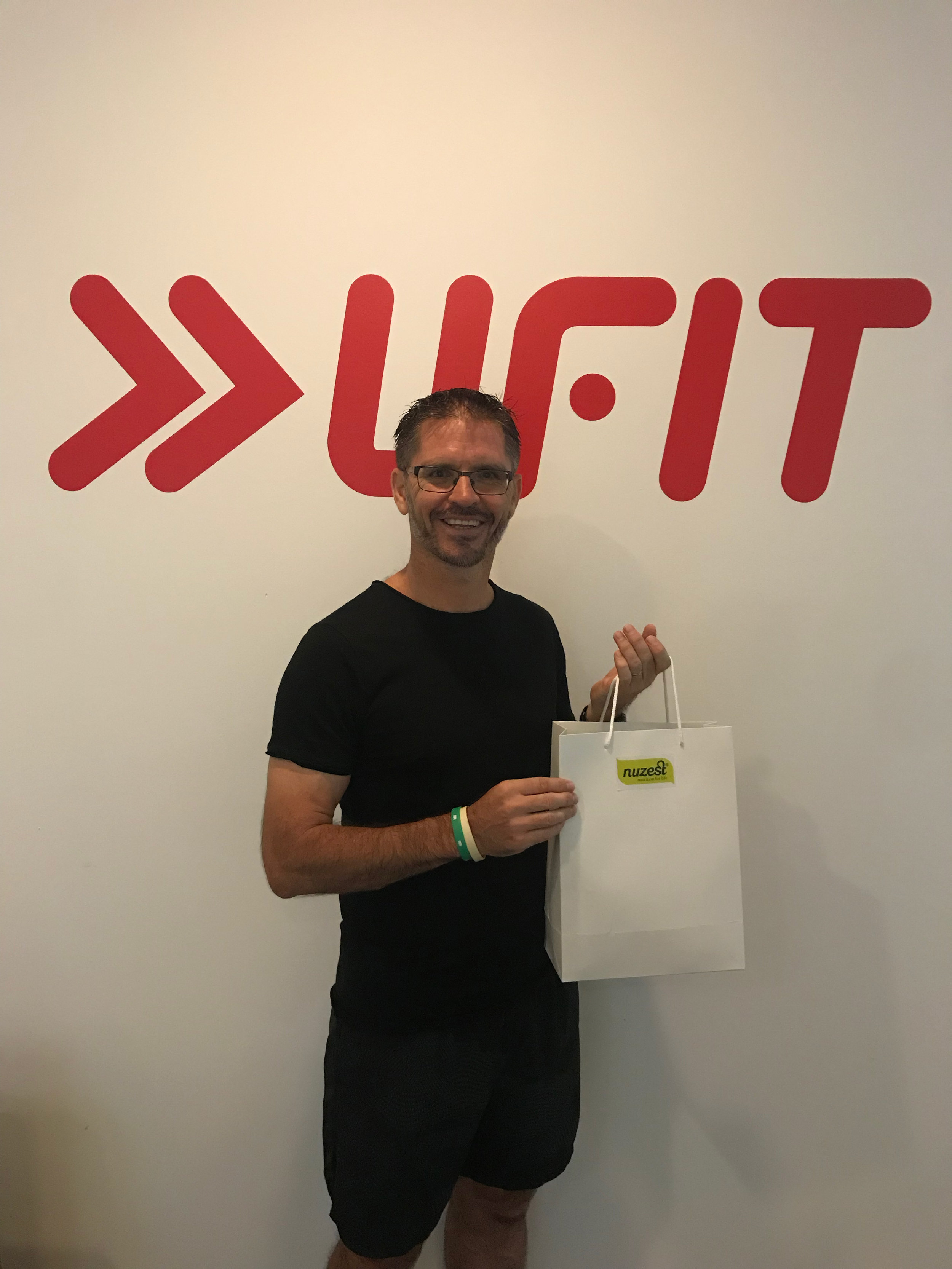 What was your motivation to join the Clean & Lean Challenge?
Working as a school teacher at UWCSEA East Campus, I get to enjoy my summer holidays, which involved travelling through 8 different countries this year. My diet has been pretty relaxed, as I was sampling the local food and drinks, and the lack of exercise left me with a little extra holiday weight.
When I returned to Singapore, I attended many "welcome back" gatherings, which didn't really help my fitness. After a few weeks, I decided that I would need to make a serious attempt to get back in shape! My friend Jacyl told me about the Clean & Lean Challenge that she had done before, and suggested that we do it as a team.
Jacyl is amazing with her knowledge of food and diet, and I had a decent amount of knowledge regarding training methods. We formed a great partnership, coupled with the engaging UFIT app, the challenge was made very sociable and helped pushed us towards our personal goals.
What was the hardest part of the challenge for you?
Interestingly enough, I read all the advice on the online community, and they mentioned that the first and second week would be the hardest due to the severe cutback in carbs. I actually felt amazing in the first two weeks. I was really focused on my diet and I was putting in many training sessions. Carbs (or lack of them) didn't seem to be a problem. Anyway, week 3 proved harder for me and I definitely started to get the munchies. Before this, I was really satisfied with Bulletproof coffee for breakfast and a good chicken salad for lunch. At week 3 I was craving something sugary mid-morning. I tried managing the cravings with almonds, but it was definitely tough.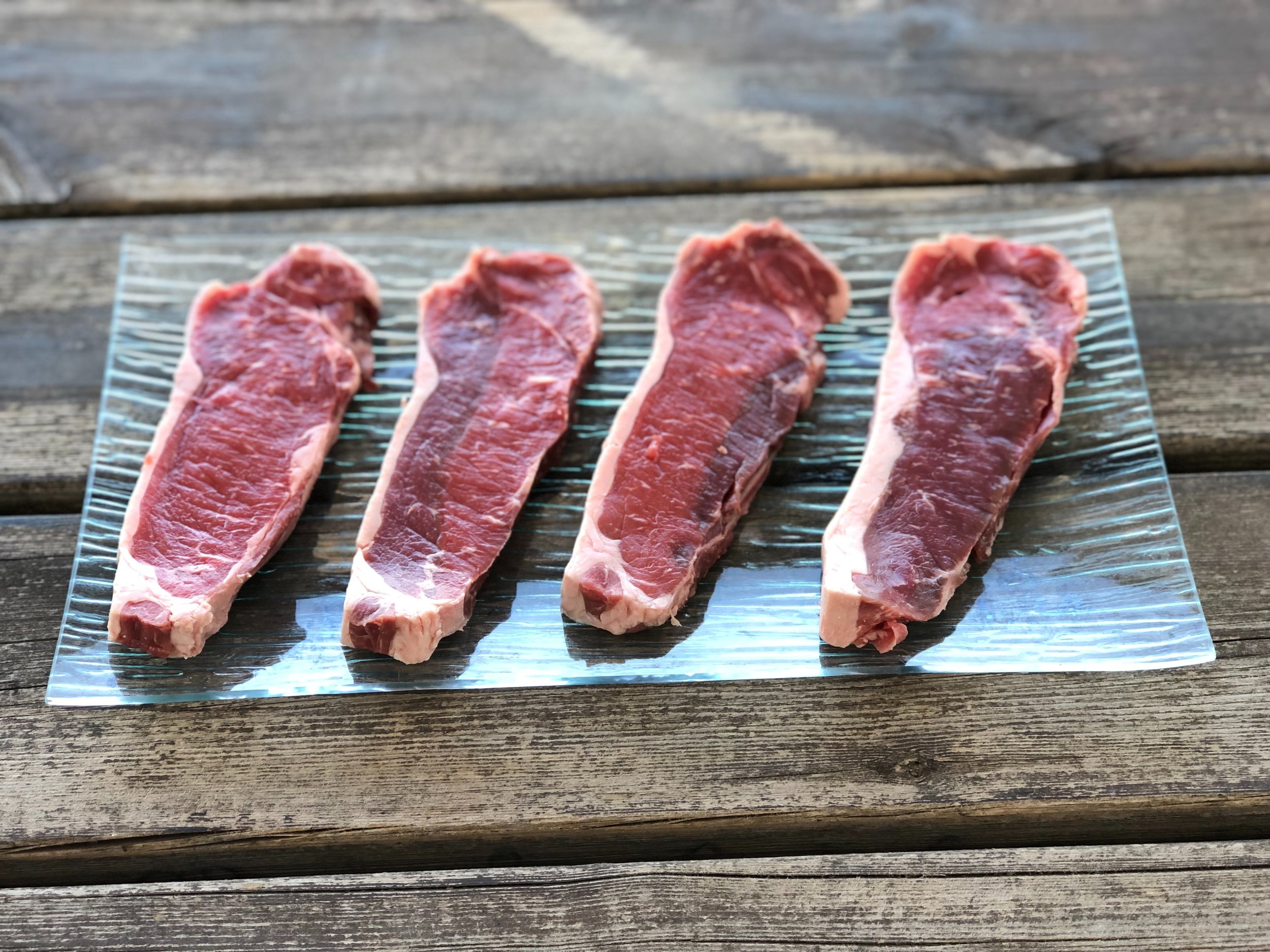 And what was the best part of the challenge?
Seeing the weight loss and me getting better at exercise was the best part. I weighed myself only once per week, on the same day at the same time. As weight can fluctuate significantly on a day-to-day basis, frequent weigh-ins can be counterproductive.
Exercise was a real indicator of how well I was doing. Before starting the challenge, I was doing power walks lasting more than an hour. I felt it was important for me to get some basic cardio fitness in before I started the challenge seriously. Exercise increased significantly once I started the challenge and I increased the intensity gradually. By week 3, I was running 10km quite comfortably at a steady pace and cycling 60-80km twice per week. I also attended the Bootcamp training conducted by UFIT Coach Marcus, and it was a nice increase in intensity.
I also really enjoyed the Saturday information sessions after the workout. I have always taken an interest in health and nutrition, and the expertise shown at these sessions was a real bonus.
How do you feel now? Has taking this challenge changed your perception about nutrition and wellness?
I am certainly more conscious of nutrition. I have always known how to push myself physically in the past to achieve my goals. I completed the Marathon des Sables in 2014, which was a 240km 6-day self-supported running race in the Sahara desert. I also completed an Ironman Triathlon in 2016. So the main takeaways were understanding how nutrition plays a huge part in wellness. I actually made seed crackers and cauliflower hummus for my colleagues in week 3!
These days, I am still highly conscious of what I eat. For example, in the past two weeks of school holidays I have been enjoying a few glasses of wine and beer. When it comes to eating out, I tend to select a healthier option than I would have previously.
Will you do the challenge again? If so, how would you do it differently this time?
I like the idea of doing 4-week challenges where you are consciously monitoring everything that is going into your body. I have actually signed up with a friend for the next 4 weeks for our own personal challenge, where fitness and wellness is the ultimate goal. He is a CrossFit coach and understands the need to combine healthy eating with exercise. I will look towards another Clean & Lean Challenge when I return from the December holidays. The app in particular provides a strong sense of community. I really enjoyed reading about other community members' challenges, their excellent recipes and their thoughts. Also, Wendy's proliferation of comments on all posts was so encouraging and informative. It was really positive to read all the friendly pieces of advice.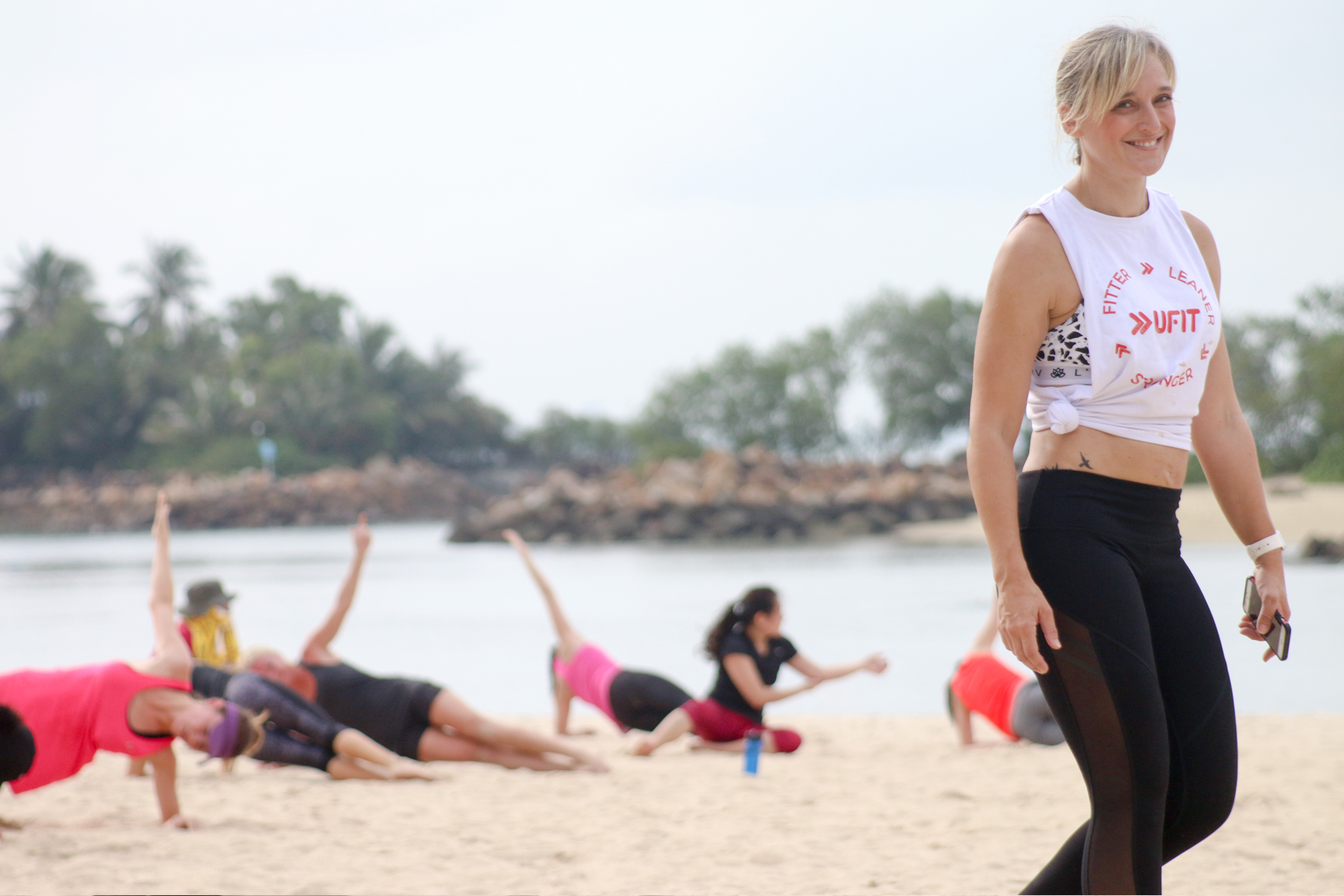 What advice do you have for newbies who are thinking about taking up the challenge, but are concerned about the difficulties to stick to it?
You are right to feel a little bit worried. It is a tough challenge. But with all tough challenges come the amazing rewards. You just need to take that first step. As a first-timer, I would sign up for the full challenge where you can attend the Saturday information sessions, rather than watch them online. The face-to-face sessions was a real winner for me as we have the opportunity to ask questions. Additionally, you get to participate in workout sessions with some very knowledgeable coaches
Overall, it was a really rewarding adventure, with lots of worthwhile learning points and experiences. I would highly recommend this for everyone!
Sign up for the next Clean & Lean Challenge and you will get 20% OFF as part of our Early Bird Promo from 17 June – 7 July 2019!