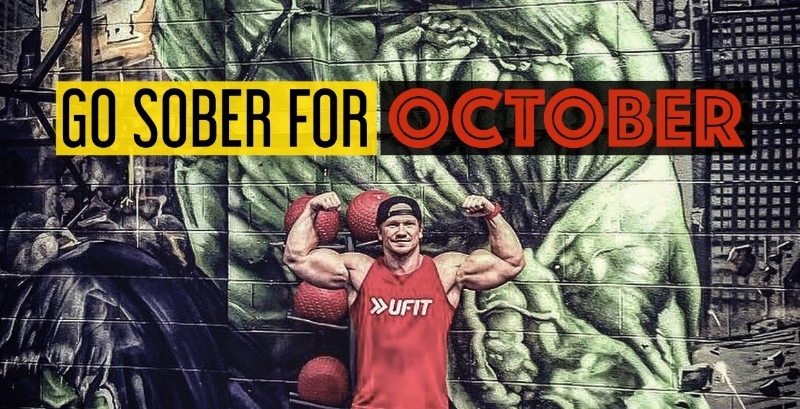 Singapore is an awesome place for nightlife and drinks. For a lot of people in Singapore, drinking and entertaining is also a huge part of their jobs. But how many of us use this as an excuse? How many actually want to have a short period without alcohol to improve your well-being? How many of us need to drink less? And why aren't friends and family being more supportive?
This October I am encouraging clients and friends to "GO SOBER FOR OCTOBER".

Not drinking alcohol may sound like a nightmare to a lot of people. Being a non-drinker myself it often gets a negative reaction from people. I haven't had a drink for almost 2 years now, and for me the health benefits are MASSIVE.
There is a lot of pressure on people to drink, and people think you can't have a good time without drinking. Alcohol certainly helps, but if you can't enjoy yourself without drinking, then something is seriously wrong! For those of you who have always been sceptical towards the idea, or have never had a sustained period without drinking - I would like you to give it a go this October to see just how much better you will feel!
How alcohol affects your body:
Alcohol dehydrates the skin, damaging it to effectively make you look older.

A few weekends drink free will save you a few quid! (Maybe put it towards more PT sessions!)

When alcohol enters the body, it is processed and stored as sugar, which converts to fat. It is empty calories and giving up drinking can help you drop the weight.

Drinking alcohol can lead to disrupted sleep, and even insomnia. Once this toxin has been removed from your system, it allows the body to function how it is meant to, and let you have a good night's sleep.

Not drinking will free up a lot of your time! No more wasted weekends when you are hung-over, giving you a bigger drive and focus on other more important areas of your life.

Alcohol slows down protein synthesis. So if you are looking to get swole, you are never going to achieve your true muscle-building potential if you continue to drink a lot of alcohol.

Let this October be the start of a positive lifestyle change!
---
ABOUT THE AUTHOR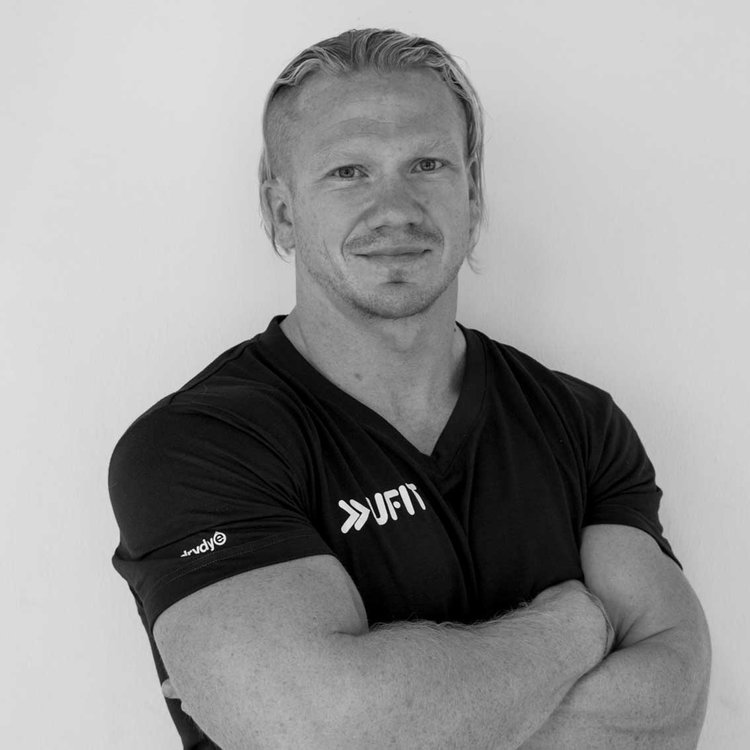 Tom Biggs is a Personal Trainer at UFIT, and used to be a Former England Sevens rugby pro. He had a remarkable 14-year professional career in the UK, and was his club's record scorer with 51 tries in 108 games before retiring in 2017. He's played premiership rugby for Leeds, Newcastle, Bath, and Worcester.
Tom is a Level-3 certified Personal Trainer, has a UK SCA accreditation, and is also a RFU Level-3 coach. He is passionate about health and fitness, and likes to make training fun to help people reach their fitness goals.