If you haven't met him yet, we're delighted to introduce Will Skinner, who takes over as CEO of UFIT from James Forrester starting from 1st May! After 8 years of leading UFIT, James will be moving back to the UK and continue to work on UFIT's recruitment and expansion as a shareholder and member of the management team.
GET TO KNOW WILL AS HE STEPS INTO HIS NEW ROLE!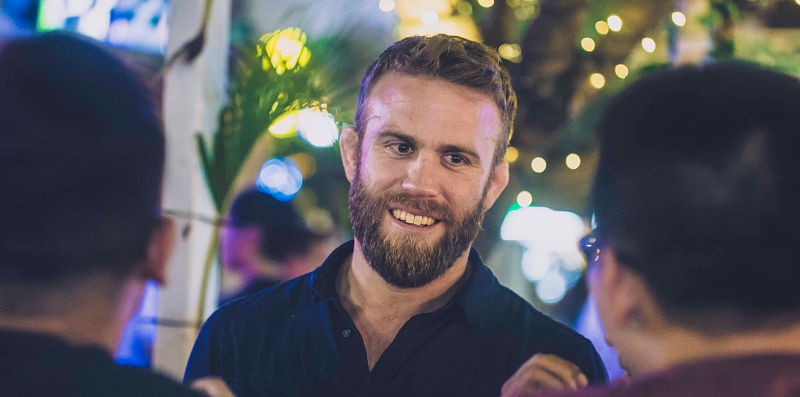 What have you been doing in your professional career up till now?
I moved to Singapore from the UK just over a year and a half ago and haven't looked back. My career in the UK had revolved around sports, which included playing international and premiership rugby for 11 years and then working for Harlequins Rugby Club on growing their commercial influence for a further three years.
The move to Singapore came about through my wife's work and I was looking at opportunities where my skills set might be suitable. It was after a good number of meetings (and training sessions) with UFIT founders James Forrester and Dean Ahmad when we agreed I would come onboard as UFIT's Commercial Director. Over the last 16 months I have been working with James and the central team in growing our footprint in Singapore and beyond. Over the last year, we have set up 4 new UFIT entities, taken the number of staff to over 100, seen our client base grow, and started new partnerships with companies such as LinkedIn and the Australian International School to run their in-house wellness programmes.
What are you most excited about with this new role?
It's not about filling into the new role that excites me, but more of the people and industry in which we are involved. Having worked in a professional sports setting for a number of years, I thought I had seen dedication. But the level of commitment from our clients and strength of the community has been truly inspiring. I also have a huge amount of respect for our team. In such a competitive market, our guys are fully aware of the level of learning and sacrifices that are needed to stay at the top, and are really committed to give their clients the best experience they can.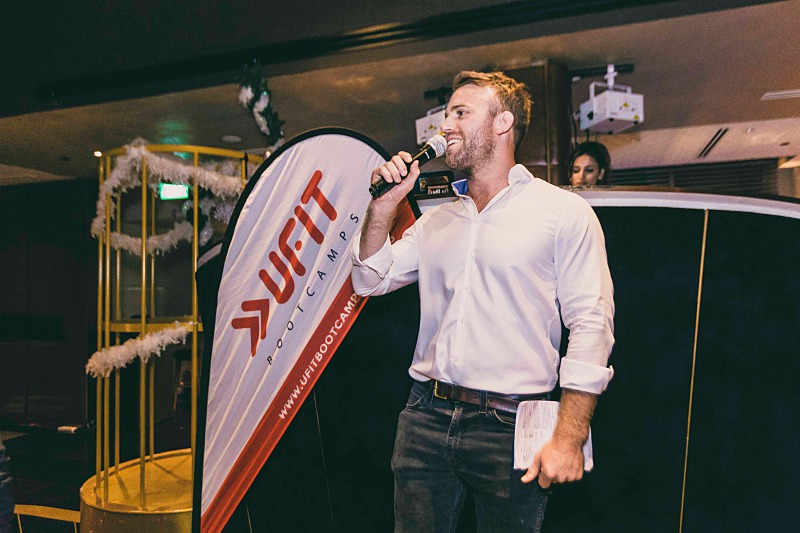 Are we going to see changes at UFIT? What are your plans?
Inevitably there will be changes so we continue to stay on top of the game, but at the same time, with our community being so strong and our business in the incredible shape that it's in, I definitely don't want to change things that are working really well for our clients and staff.
To help us understand and build upon the things that are important to our community, we will be conducting a full review of our company, scrutinising our product offerings and operations, speaking to all our clients and staff, and evaluating how we can continue to serve our community better. With these insights we will be better able to align ourselves to our community's needs, and bring the UFIT experience to the next level. We are also looking at exciting potential expansion plans, which will be a huge part of James' continuing role with UFIT. Aside from staying on the management team and looking after our recruitment, James will also be using his network and industry knowledge to uncover new opportunities outside of Singapore.
What kind of FITNESS training do you do, and why?
To be honest, I'm a bit of secret trainer. Most of the time I focus on rehabilitation work on the number of old rugby injuries I have. I'm competitive in a way that I tend to play down how much I've done, and then take people by surprise when I turn up to a beach bootcamp on Sunday morning! Having just had my first son not too long ago, trying to fit training into my diary will be slightly trickier, but I won't let that become an excuse!
With this new role, it is important to me that I'm not just sitting behind a computer screen for 12 hours a day. So I have set myself the task of having a session with every trainer, physiotherapist, and coach in the business over the next 100 days. So in 3 months' time I will either be in the best shape of my life, or be cowering in a dark corner somewhere from DOMS (delayed onset muscle soreness)!
What do you like to do when you're not at work?
As you can imagine life currently revolves around nappies and sleep. But in my former life, my wife and I would be happiest when we have the chance to eat, drink and travel to new places.
---
As Will works his way around the gyms, bootcamps and Clinics over the coming months, come and say hi when you see him! He would love to meet and hear from you. All of us at UFIT would like to thank James for leading UFIT into what it is today, and wish both James and Will all the best in their new roles!