We're SO proud to announce that our SHEFIT classes have been awarded the 'Best Outdoor Bootcamps in Singapore', courtesy of the SHAPE Sports Awards 2017.
We're delighted they've recognised the amazing community spirit that exists amongst us, along with our high standards of coaching and our trainers' unique ability to motivate and encourage you all. It's been an amazing journey since we began with our awesome Founder Lisa Clayton who built UFIT Bootcamps to what it is today. Her energy and passion is contagious amongst our community with our coaches and UFITers. We can't wait to continue 2017 and deliver only the best for you!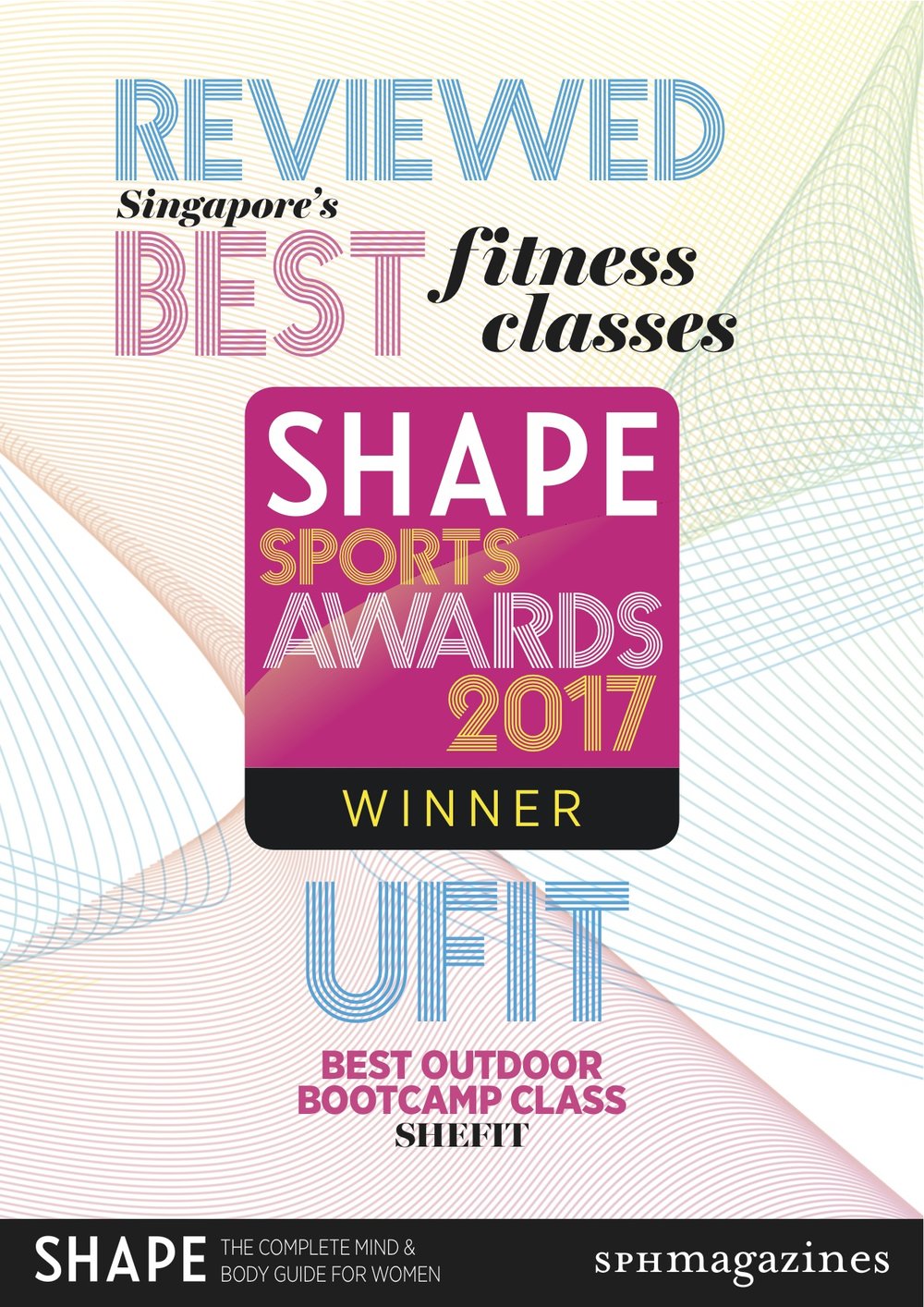 Wendy Riddell commented "It's important to us that every single UFIT class you do is rewarding and fun. When we as coaches see you all smiling and glowing and getting fitter and stronger along the way we know we've done our job.
We've seen huge growth in our class numbers over the past year, and as we continue to grow, we'll keep adding to our timetable to ensure you continue to have a fantastic experience and get great results. And what is even more important to us is the personalised, community feel that makes UFIT so special, we will ensure that never changes."
We are proud of you all and love seeing the friendships you have all developed with each other along the way. All of us at UFIT want to thank you all for your incredible support and we're excited to continue to work with you to make your bootcamp classes the highlight of your day".
A big thank you for the recognition to be nominated as Shape Magazine Best Outdoor Bootcamps in Singapore', courtesy of the SHAPE Sports Awards 2017.
---
EXPERIENCE ALL WE HAVE TO OFFER WITH A
FREE TRIAL!
Join Singapore's largest outdoor fitness community. Get fit, get healthy, get outdoors and get into the BEST shape of your life! For a free trial with UFIT Bootcamps visit us at: www.ufitbootcamps.com.sg