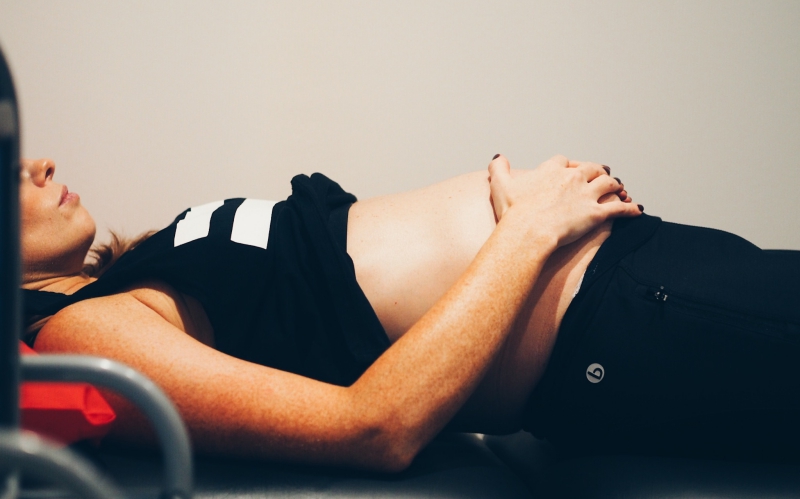 The experience of having a baby is an emotional roller coaster ride. From the excitement when you first found out that you are expecting a baby, to the creeping thoughts of what will happen to your body during and after the pregnancy, it is a journey filled with intense trepidation.
For us women, it is understandable that we are concerned about how our body would inevitably be changed by the pregnancy. Some of the most common questions that gets asked are, "Can I still work out?", "Is it bad for the baby?", and "Will my body ever be the same after pregnancy?"
My answer is, if you want your muscles to recover quickly after pregnancy, you'll have to use them and strengthen them (wisely of course!) throughout your pregnancy. The benefits are manifold: you can avoid stretch marks, cellulite, loose skin, improve your posture, and reduce body aches just by following a sensible exercise program.
BENEFITS OF EXERCISE DURING PREGNANCY
If you keep active during your pregnancy, muscle memory will help you to get back to your pre-pregnancy weight quicker. If you're not physically active before you got pregnant, you should talk to your doctor before you start. If you always have been active, continue to stay active!
Exercise elevates your endorphin levels, which will make you feel better and happier as your body adjusts to new changes. You will have more energy, and less pregnancy-related symptoms such as swelling, back pain, constipation, urinary incontinence, and varicose veins.
Your postpartum recovery will be quicker, and getting back to regular exercise will be easier. However, you should note that there is no one-fits-all exercise plan for pregnant women. Training with a professional who is certified in pre and post-natal exercise programing is essential.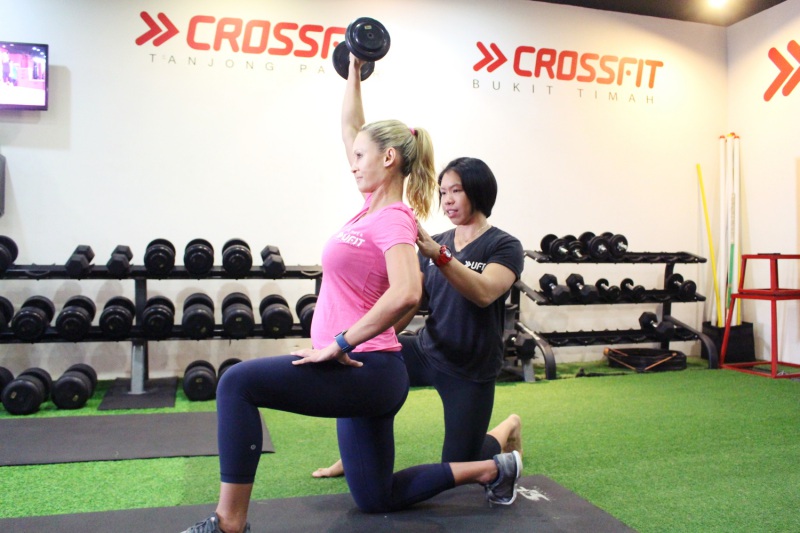 Pregnancy exercise tips:
Have an exercise routine and try to stick to it, it will be better for you and your baby.
At every trimester, the way your body reacts to exercise will change, so it is important to adapt to those changes by modifying the intensity and the exercises.
After your second trimester, avoid staying too long on your back when exercising.
Drink 1 cup of water every 15 minutes of exercise to keep you from overheating and dehydrating.
Remember to exhale on the efforts of each exercise to keep the oxygen flow to your baby.
Avoid all contact sports completely!
After pregnancy, the uterus shrinks approximately one centimetre every day. In 5 to 6 weeks, it should go back to pre-pregnancy size. At this time, it is important for the new mom to start strengthening the inner core muscles. Getting rid of that mommy's pooch, unless you do deep inner-core concentrated exercises, will be a tough challenge.
Getting back to regular exercises should be done slowly and only after the doctor's permission. You should start with basic core strengthening exercises, working the pelvic floor, and focusing on your posture, balance, and stretching.
COMMON POST PREGNANCY ISSUES THAT CAN BE CORRECTED WITH EXERCISE
Abdominal Separation
For many women who has just given birth, abdominal separation (Diastasis Recti) is a common concern. Avoid crunches and twisting moves. Your post-natal trained fitness coach will be able to prescribe a series of exercises to effectively activate your core muscles correctly, to help bring your abdominal muscles back to normal.
Urinary Incontinence
60% to 80% of women injure their nerve endings when giving birth, which damages the pelvic floor muscles and affects the ability to control the bladder. Pelvic floor exercises such as pelvic tilts can help to alleviate the condition, as well as helping to relieve back pains. You should also consider Pilates practice as a highly effective form of exercise to strengthen the deep core and pelvic muscles to to reduce the risk of post-pregnancy issues.
Post-partum Depression
Exercising after birth can also decrease the incidence of post-partum depression. Getting fitness into your daily routine is one of the the best mood stabilizers for new mums. Finding a little bit of me-time in your busy day is important. You can't take good care of your family if you don't take good care of yourself first.
*To learn more about pregnancy related health and wellness issues, check out UFIT Clinic's 4-week Pre-Natal Program where our team of women's health experts including physiotherapists, massage therapists, pilates instructors, and personal trainers teach expectant mums how to stay happy and healthy during pregnancy.
---
ABOUT THE AUTHOR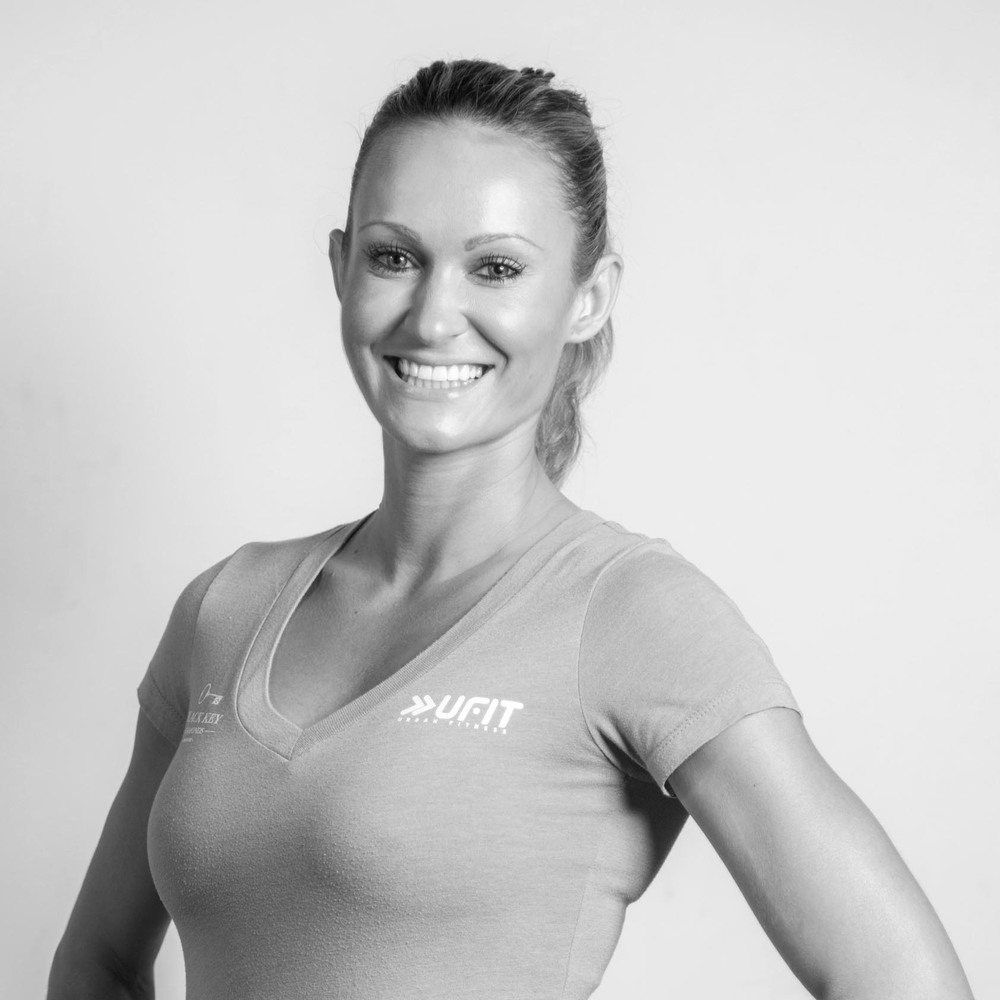 Tsvetelina Ivanova is a Personal Trainer at UFIT, and a mum of a 2-year-old toddler. Specializing in strength training, plyometrics and metabolic conditioning, Tsvety has a keen interest in improving mobility, functional training, and Olympic lifting.
Tsvety can assist anyone who is looking to improve their strength, body composition, and overall fitness level. She is known for her patience and encouragement with clients new to strength training, and her tough and motivating approach with clients who are looking to take their fitness to a higher level. Also known as the "wedding trainer", Tsvety has helped many brides look their best on their wedding day by creating an effective personalised training plan for each client to achieve their goals before their big day.