Meet John Brake - former England rugby player - and kids coach at the UFIT Rugby Holiday Camps. John's also a Personal Trainer at UFIT Amoy - and as someone who has been on the rugby world stage he's really well placed to teach kids the physical and mental qualities needed to succeed in this great sport - as well as the challenges of every day life.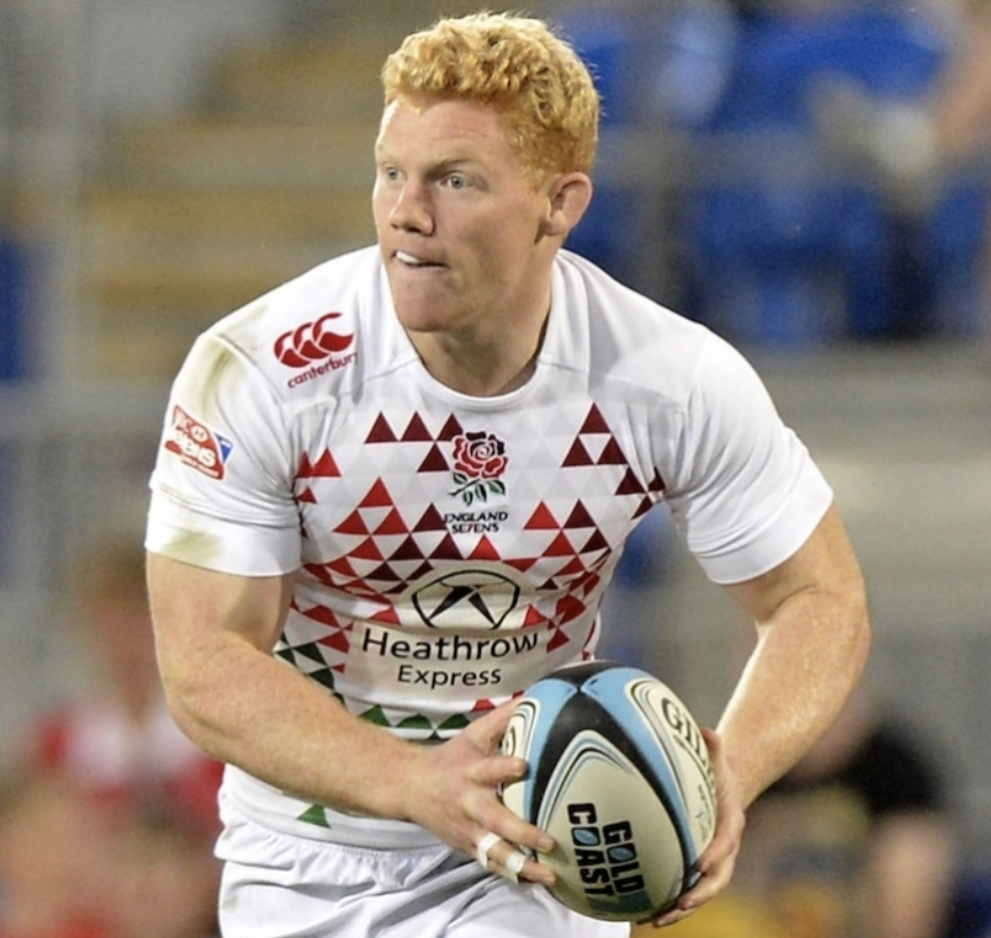 John's international rugby career
John represented England as a schoolboy at Millfield in the under-16 and under-18 levels. After leaving and joining Northampton he progressed to the under-20 side and made his debut for the England Sevens team in San Diego in 2007.
John went on to represent England Sevens for six seasons, playing in 41 World Series Tournaments, two Commonwealth Games, a Sevens World Cup and ten European Tournaments.
John captained the winning England Sevens team in the 2012 European Sevens Grand Prix.
We asked John more about his background and approach to kids' coaching.
What sports did you play as a kid?
I played and took part in every sport possible. I loved playing football, hockey, rugby & basketball. I was never a great swimmer though and just felt I was more of a sinker.
My parents were brilliant at giving me opportunities and support. They never pushed me, just highlighted to me at times why I enjoyed sport so much. They were just very supportive.
What pushed you toward professional rugby?
When I was ten I went to boarding school where rugby was the no 1 sport in the school. The enthusiasm and buzz around game day just ignited my passion to play with my mates. I had some very influential coaches in the senior school who were incredible at man-management and inspiring.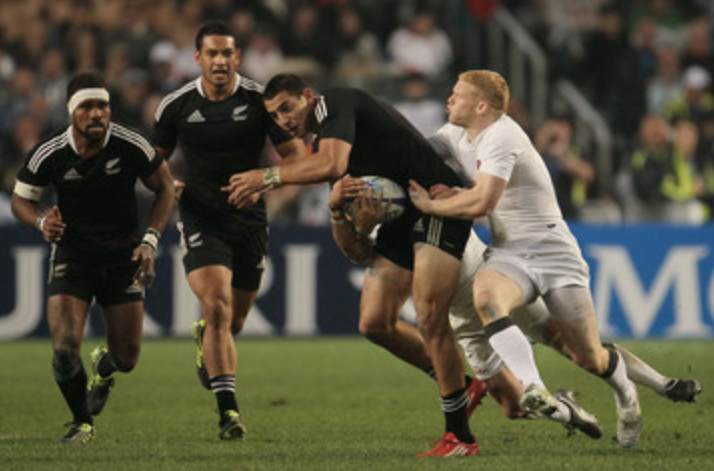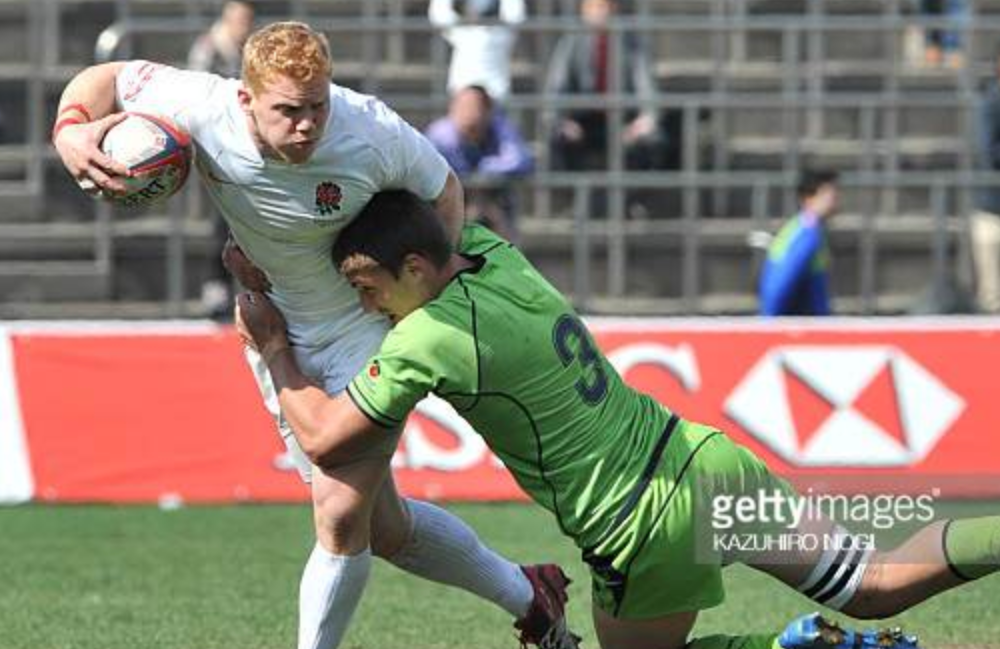 What values did you learn that you share with kids you coach?
a) TRUST. You have to trust your team mates and yourself to get the job done.
b) COMMITMENT. You set a goal and you go out to achieve it with everything in your power to do that. It's like a switch. You're either on or off.
c) ENJOYMENT. Unfortunately people can lose sight of this when playing and coaching. The only reason we all took part to start with was to enjoy the experience. Keep things fun.
d) DISCIPLINE. To turn up to training on time. To make the extra effort to prepare. To put the team first at times. Practice. This has been so important my entire career.
e) ENERGY. Bring as much as you can. Whether that's mental or physical. It's infectious to those around you.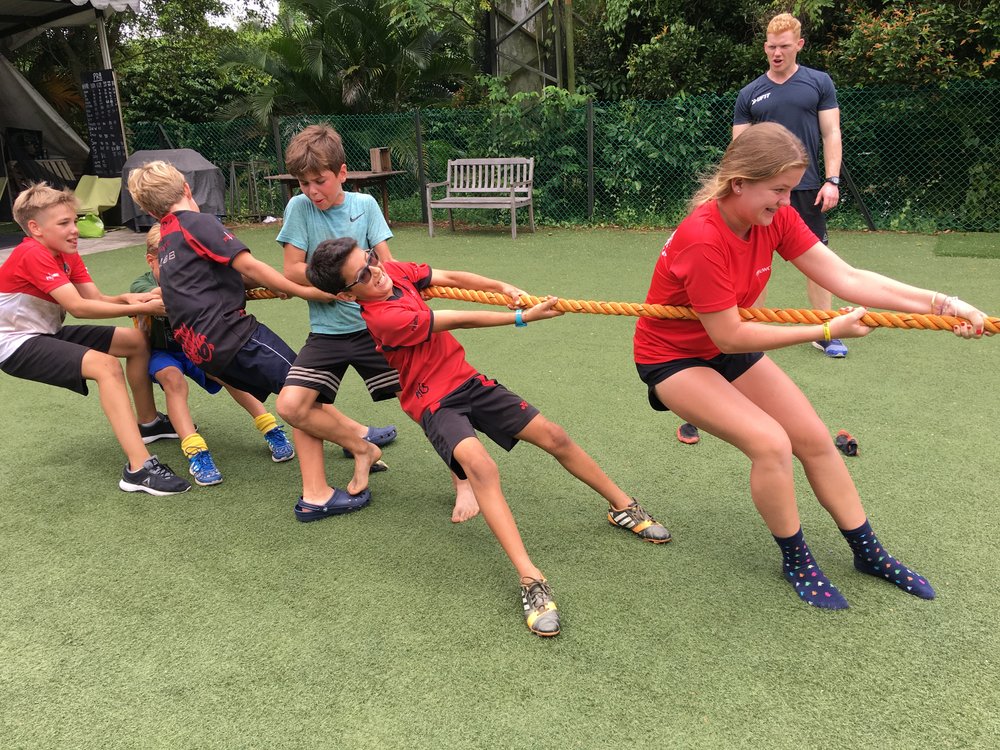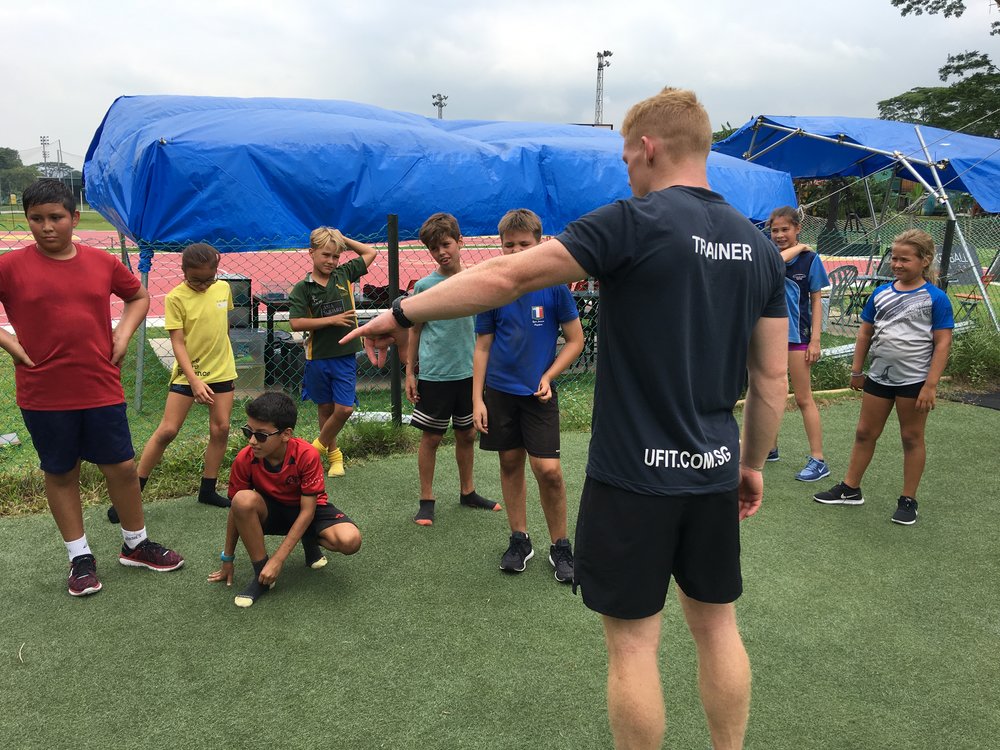 My approach to coaching kids
It has to be enjoyable. And about kids first. It's good to develop the individual and install good values to develop and enhance their lives on and off the pitch.
Why I love coaching kids
I love their energy, and having the challenge and the opportunity to witness them really improve over a period of time. Kids are not pros. They are all here for the love of the game, not for a pay cheque. It's refreshing!
How I can help their rugby
I'd like to think they'll improve their key skills. They'll end up knowing how effective they are and how to play to their strengths. I want them to leave with loads of confidence and to make decisions for themselves. At the end of the day, they're the ones on the pitch. Not the coaches.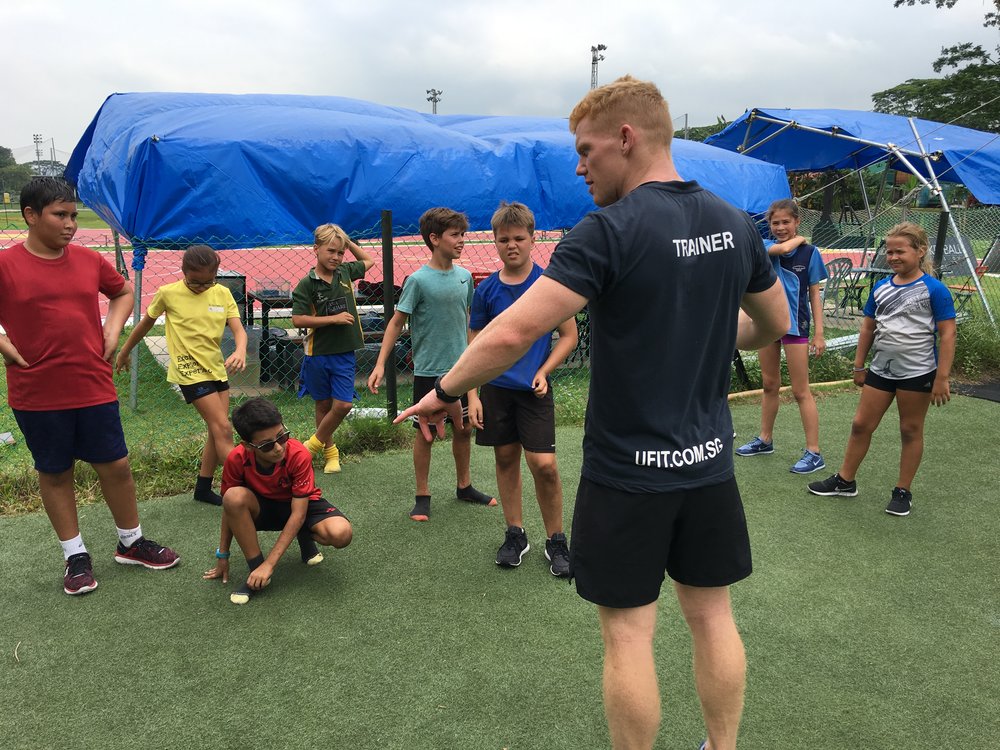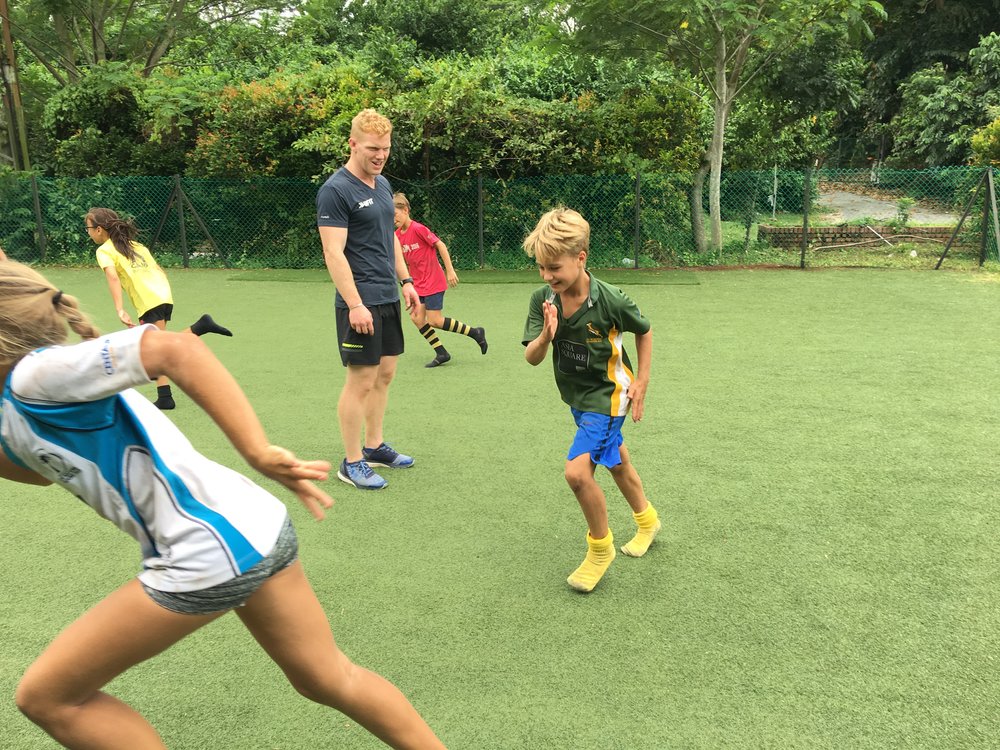 What I get out of coaching kids
A sense of responsibility to pass on my knowledge and love for the game. To enhance someone's life is pretty cool. Plus the fact if I can have the same effect as my coaches did on me that's pretty incredible.
I once took an intro session to contact skills in a big inner city London group. It's a charity to help less privileged children. I told the 6ft 3" 18 stone 16year old to demonstrate what I just told in tackle technique. I told him 25% intensity.
I don't think he heard and took a 10m run up at 100% and smashed me. I was on my back surrounded by 30 boys crying with laughter.
I now always emphasise. It's only 25% when demonstrating.
Life with UFIT and in SG
Life has been very exciting since I moved over with my wife UFIT Nutritionist Becky six months ago. Of course getting married and moving to the other side of the world has been an incredible experience for me. The people and opportunities I've had have been really great since I arrived. The diversity here is astonishing. It's been fun exploring a new place. With regards to rugby I've been thoroughly impressed with the competitiveness of youth rugby and the high standards at a number of tournaments I've been to. It's surprised me and has been really good.
---
About John Brake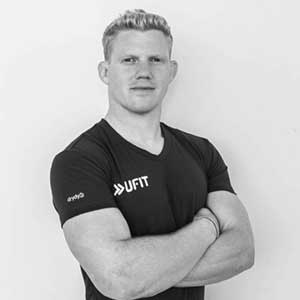 John Brake retired from Rugby in the summer of 2016 after a ten-year career playing for England 7s and Northampton Saints. Throughout John's career he received world class strength and conditioning experience and soon gained a passion for it. This interest led to John becoming a fully qualified PT and taking on clients.
John can assist clients with a variety of health and fitness goals whether that's gaining muscle, improving body composition or just becoming fitter to support a lifestyle.
QUALIFICATIONS
Level 3 Qualified Personal Trainer
Level 2 Qualified Rugby Coach
England Sevens, Northampton Saints.