We are excited that John Brake has joined UFIT after retiring from playing professional rugby and a very successful ten-year career with England 7s and Northampton Saints.
John will do Personal Training at UFIT Amoy, be a coach at the UFIT Kids Holiday Rugby Camps, and coach kids at SCC Rugby Academy in collaboration with The Fry Group.
John's arrival at the SCC Rugby Academy heralds an exciting new partnership between the Academy and UFIT. John says of his first month in Singapore: "It's been a great couple of weeks – I've had a very warm welcome from everyone and am impressed by the enthusiasm of the coaches and players, and the huge presence of family and friends at the Saturday training. The standards of playing have exceeded my expectations and I'm looking to forward to pushing on and being competitive across all age groups. There's such a great community feel at Dempsey".
Come and meet John and UFIT's Commercial Director Will Skinner over Q&A sessions this Saturday 16 September at the SCC Dempsey.
And whilst John is training kids at the SCC we will be running a Saturday morning UFIT Bootcamp from 23 September at the SCC in Loewen Gardens. Details will be announced shortly!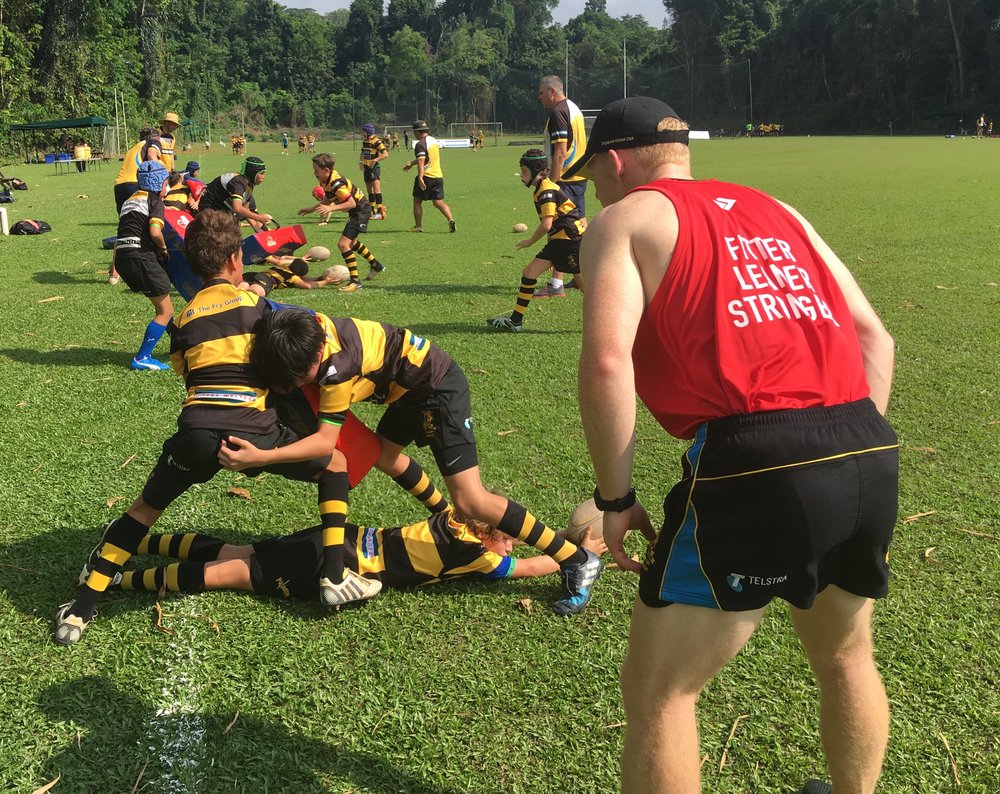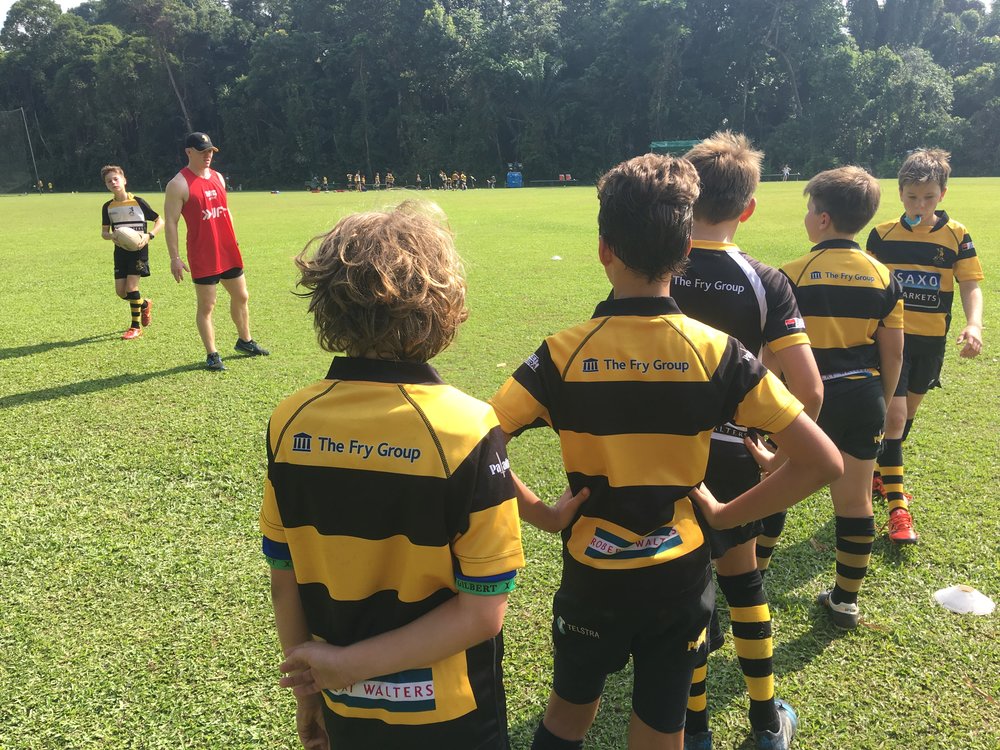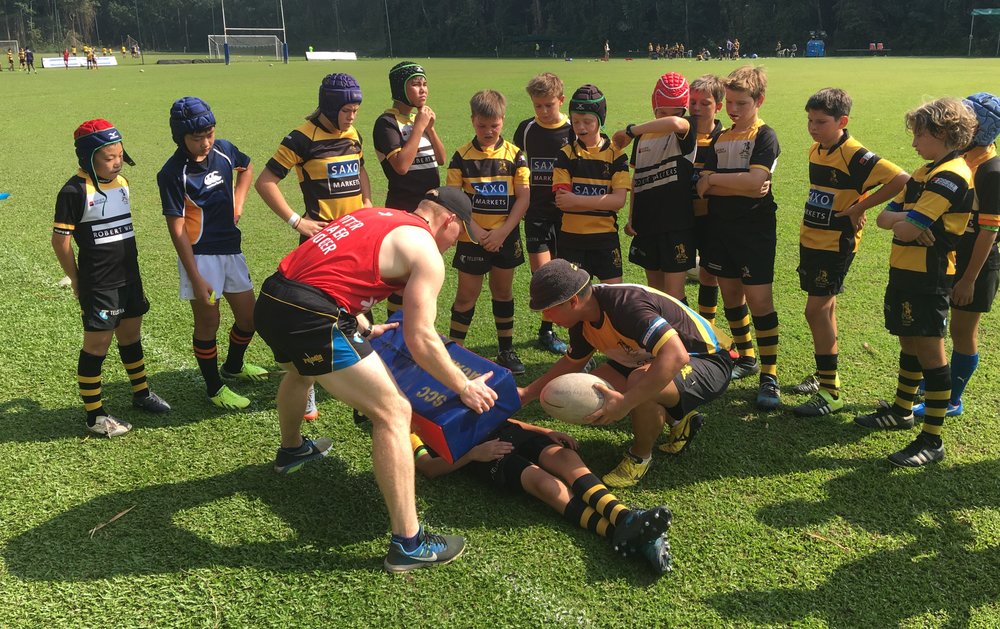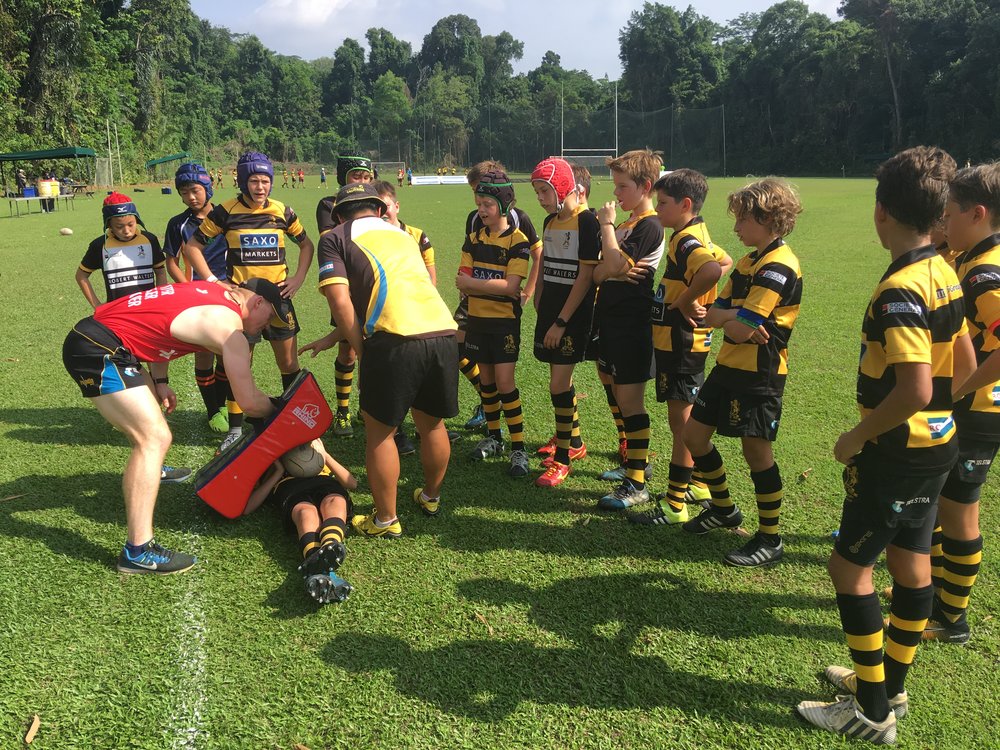 Update from The Fry Group
The Fry Group warmly welcomes you to its upcoming workshop: The Changing Face of Retirement. Found out more and sign up here.
The Fry Group and UFIT also recently collaborated on putting on a kids special Rugby training session with Dan Norton and The British Club
Around 30 boys and girls attended from SCC Academy, Dulwich College and The British Club joined the session where Dan Norton and UFIT's Frazer McArdell shared some top training tips and drills. After the session the children enjoyed pizza provided by The British Club and had the opportunity to fire their questions at Dan and take pictures with him and his Olympic medal.