We've all heard of people who try CrossFit and before they know it they're hooked! Dylan Goddard, Head of CrossFit Tanjong Pagar tells us why CrossFit is so popular and worth including in your training regime.
What is CrossFit?
CrossFit is constantly varied functional exercises performed at high intensity - and based on the best functional aspects of weightlifting, running, gymnastics, rowing and more.
In CrossFit you move larger loads over longer distances, so you maximize work done over short periods of time. Intensity is essential for results, and the more you do in less time, or the higher the power output, the more intense the effort.
And with a constantly varied approach to training, these movements at this intensity lead to dramatic fitness gains.
But the most unique thing about CrossFit is you don't do it alone - it's the community that makes it a shining star in the fitness world.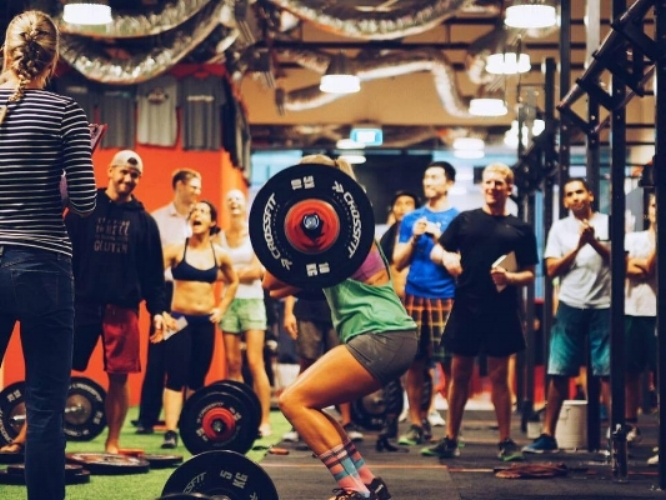 What's so special about CrossFit?
You train alongside strangers who eventually become "family"!
The community is a lot bigger than the "Box" you train at, there's an international CrossFit community that is felt worldwide
Every class is coached by a qualified coach and classes usually limited to 10-15 people which instills high quality coaching
The training program is well thought-out to improve your overall strength and conditioning
There's no judgment, we really strive to advocate the mantra "everyone started at the bottom!"
Results will be seen as early as 4 to 6 weeks if the program is followed and nutrition is in check
The scaleability of all CrossFit movements makes it very accessible to everyone
You will have the opportunity to learn skills that will enhance your life inside and outside the gym
All are welcome! We've had many people join out CrossFit classes who have never even exercised in their lives before.
Every WOD (workout of the day) is different, this allows for constant varied exercises and workouts.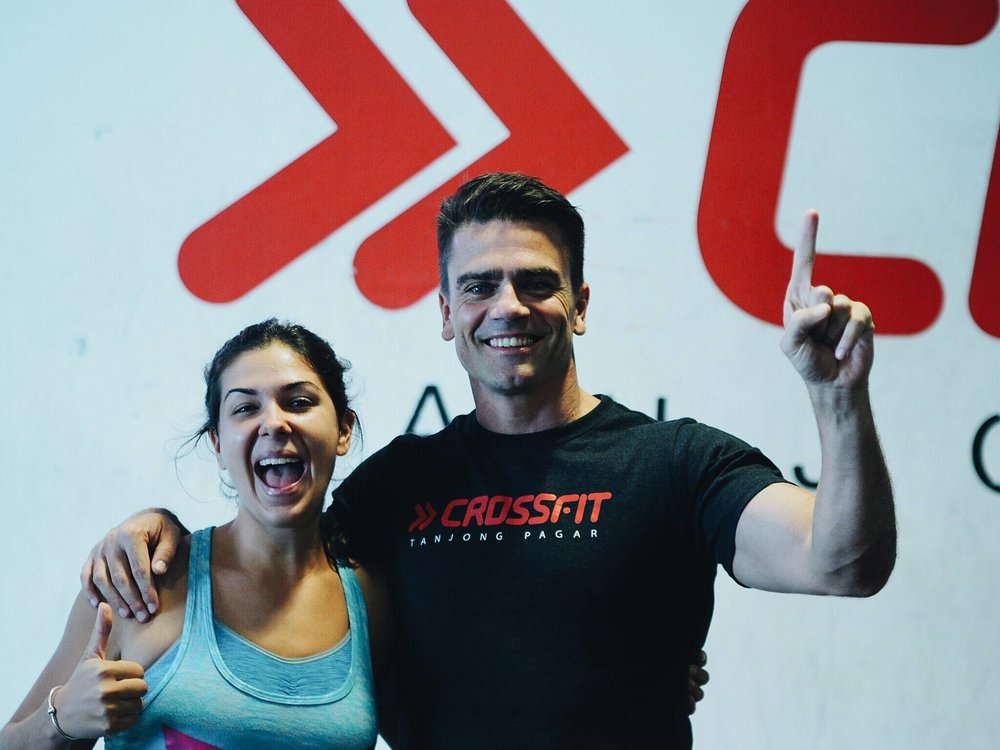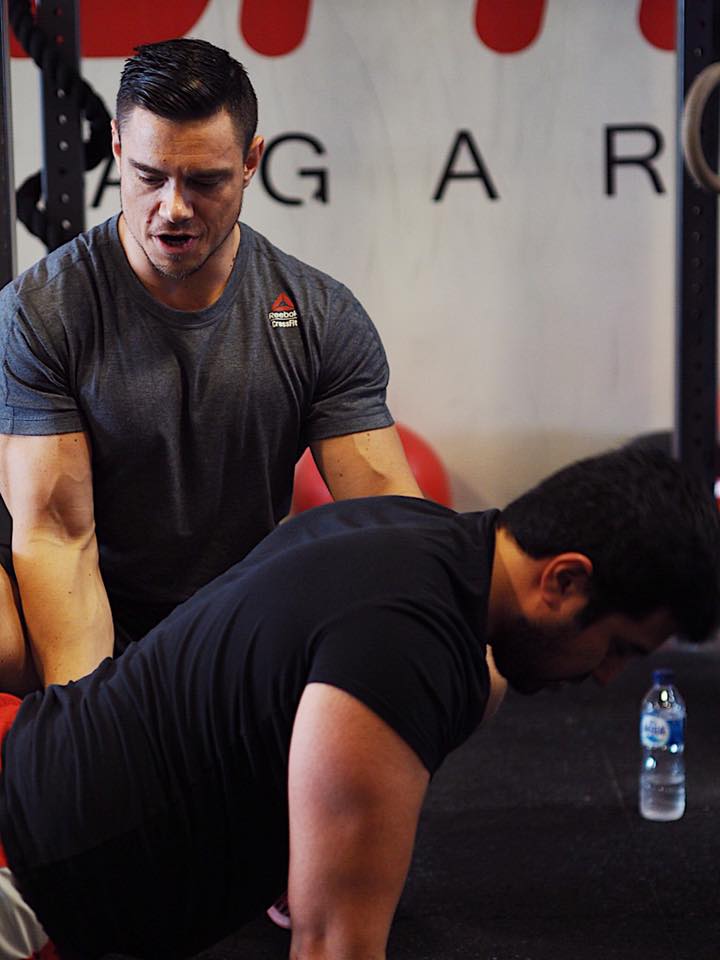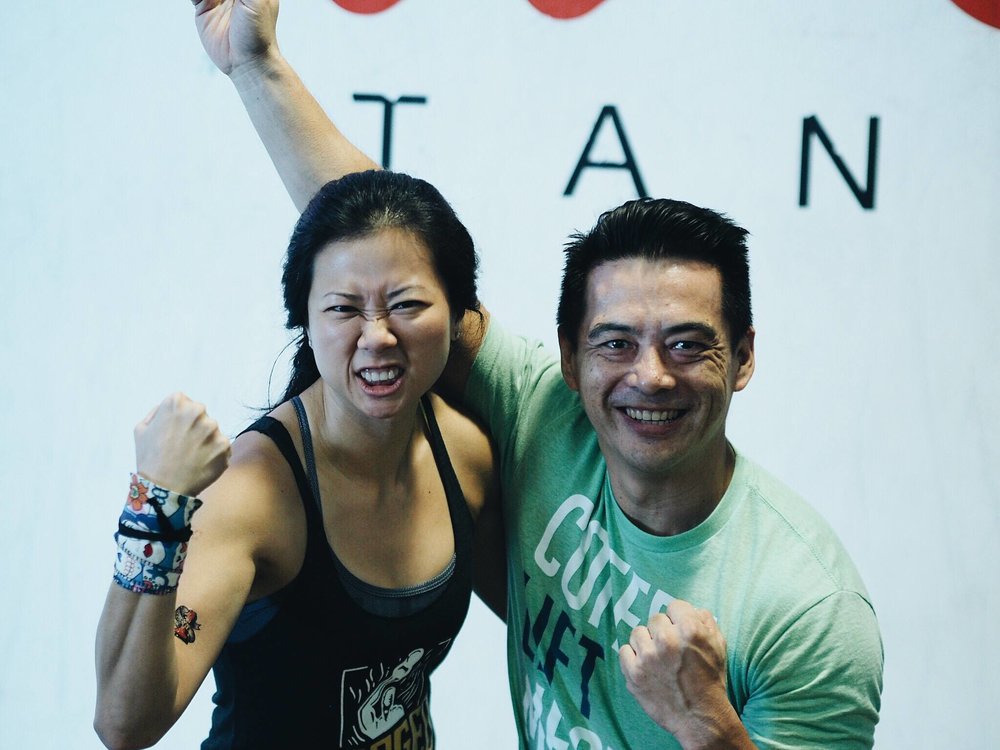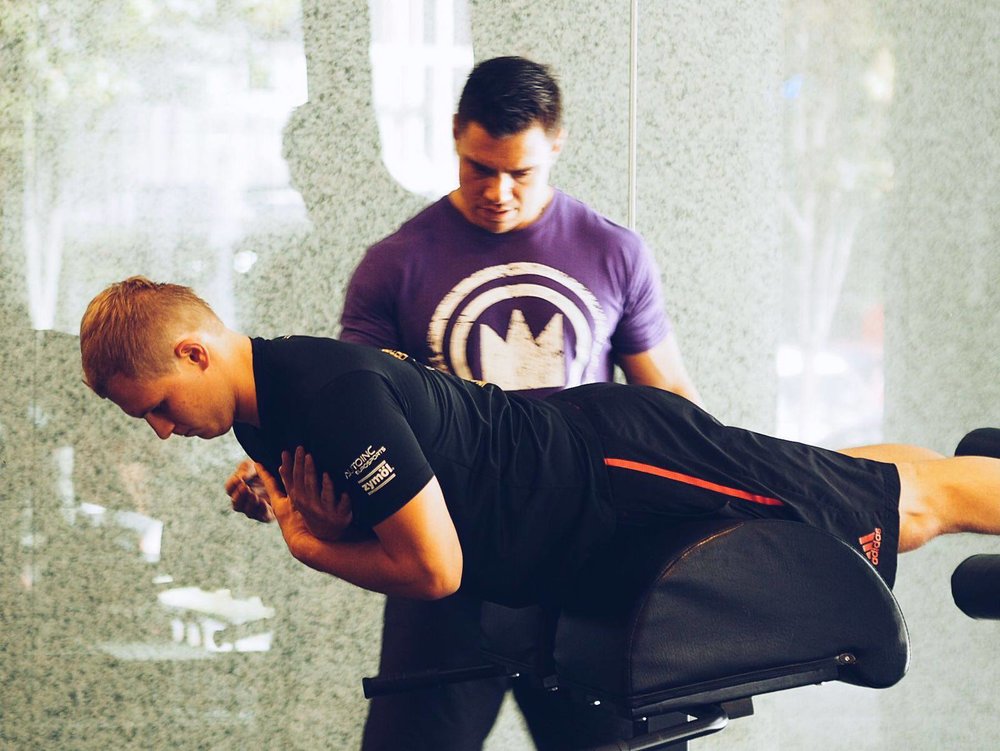 The KEY workouts
Fundamentals: Before you start you do a Fundamentals course to teach you how to do the exercises safely and effectively.
WOD: The "Workout of the Day" is what you perform on a given day. Many follow standard CrossFit WODs, and also do their own programming.
Metcon: "Metabolic conditioning," trains stamina, endurance and conditioning. Unlike WODs — which can also include purely strength or skill-based workouts— metcons generally include timed components performed at high intensity.
Hero WODs: Named after military servicemen who have died in the line of duty, these provide an extra challenge and reminder of their sacrifice.
Murph: one the toughest WODs, this consists of a one-mile run followed by 100 pull-ups, 200 push-ups, and 300 bodyweight squats.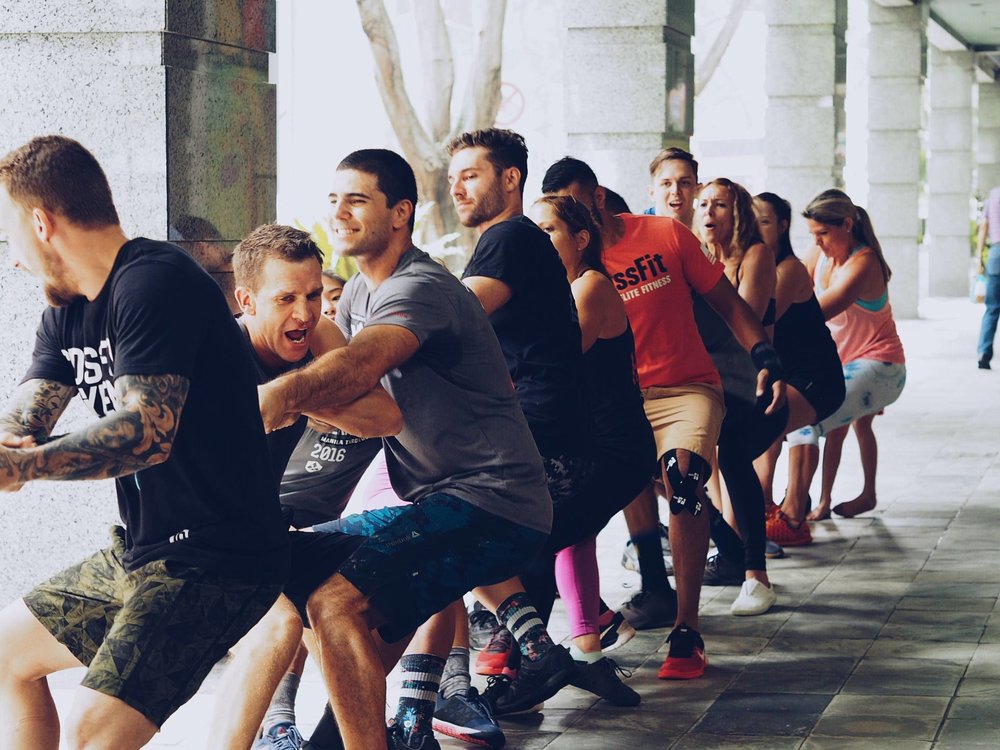 THE BASICS
AMRAP: As Many Reps As Possible over a specific time period. Often lasting 10, 20, or 30 minutes (though it feels a lot longer) AMRAP workouts challenge you to finish as many rounds as you can in the allotted time. Just don't lose count…
Ass to Grass: Get low! Also called "Ass to Ankles," this is a full-depth squat.
For Time: Lets you see how you stack up with the rest of the CrossFit world by measuring the time it takes to complete a prescribed workout.
CrossFit Games: Each summer the CrossFit Games test participants with physical challenges and workouts, ranging from swimming and running to pull-ups and handstand walks. Participants accrue points and the male and female winners are crowned World's Fittest Man & Woman.
Earlier this year our very own Nazaria Schifra and Stuart Diplock were awarded those titles.
CrossFit Open: Allows competitors to register online and compete on their own or at local CrossFit boxes.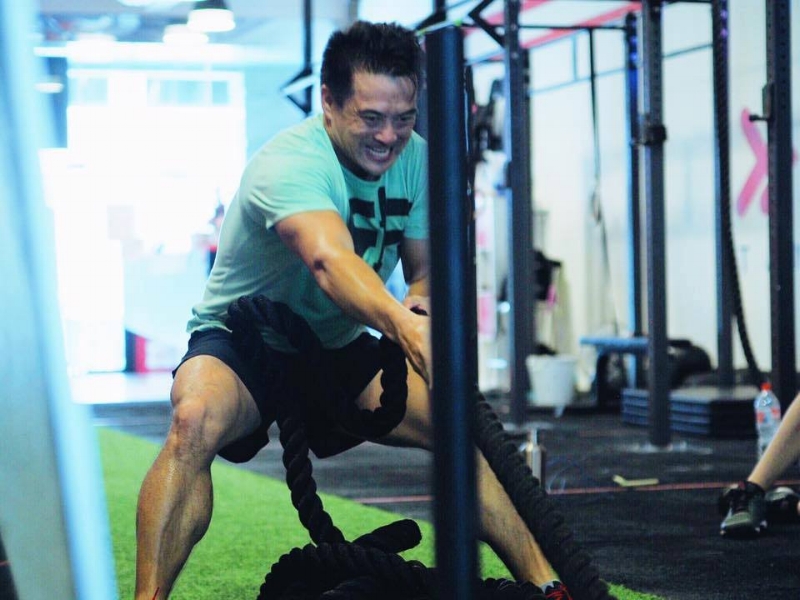 SOME OF The Movements
Many of these movements are classic exercises you would do in Bootcamps and with your Personal Trainer. However the extra layer that CrossFit adds is the intensity and timed non-stop duration or by the amount of power you put in.
Band assisted pull-up
Bodyweight/Air Squat
Box Jump
Burpees
Double Unders - when a rope passes under your feet twice and you jump only once
GHD Sit-Up - sitting face-up on a Glute-Ham Developer reach back until your hands graze the ground, then explosively extend legs and sit up
Handstand Push-Up - you can kick up to a wall for stability
Kipping pull-up - when you swing from a bar with rhythm
Knees to elbows - when you hang from a pull-up bar
Muscle Up - hang from gymnastic rings and explosively pull your chest above the rings
Pistol / single leg squats - which require half the legs, but twice the effort
Ring Dip - just like a conventional bodyweight dip, only on gymnastic rings
Rope Climb
Snatch - explosively lift a weighted barbell from the ground to overhead in one movement
Sumo Deadlift High Pull - take a wide stance over a barbell and explosively pull from the ground upward until the bar comes up to shoulder height
Thruster - a front squat straight into a push press
Walking lunges - using bodyweight. barbell on the shoulders or weight plate held overhead
Wallball throws.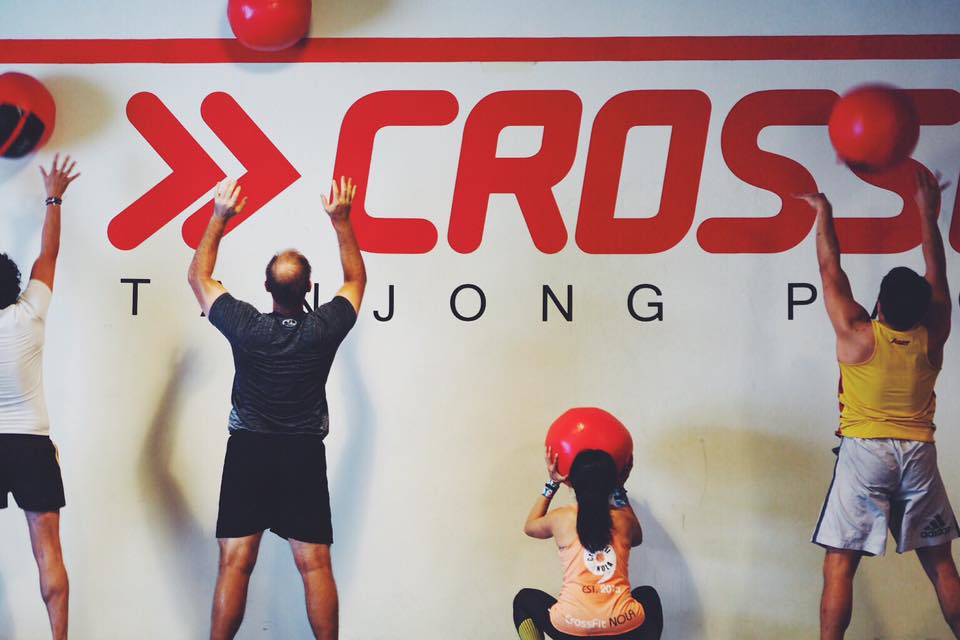 Come and join us at CrossFit Tanjong Pagar to find out what makes it so special for yourself.
NEW PERSONAL TRAINING GYM OPENING at CrossFit Tanjong Pagar!!
We are opening a brand new Personal Training gym in the mezzanine level where you can train with our coaches who have great passion and skill for lifting, CrossFit and strength training.
OPENING LATE SEPTEMBER!!