Many of us know the awesome Heidi Makinen, either from her podium running victories or as she cross-trains her way around UFIT - at one-north where she strength trains with Stephen Greenan, at Fort Canning where she RunFits with Maire, at UFIT Orchard where she PTs with Tsvety - or gets Rolfed by Maria at the UFIT Clinic.
Heidi has just done it again - last weekend she won the Australian Outback 2017 half-marathon, with the amazing time of 1:29:27.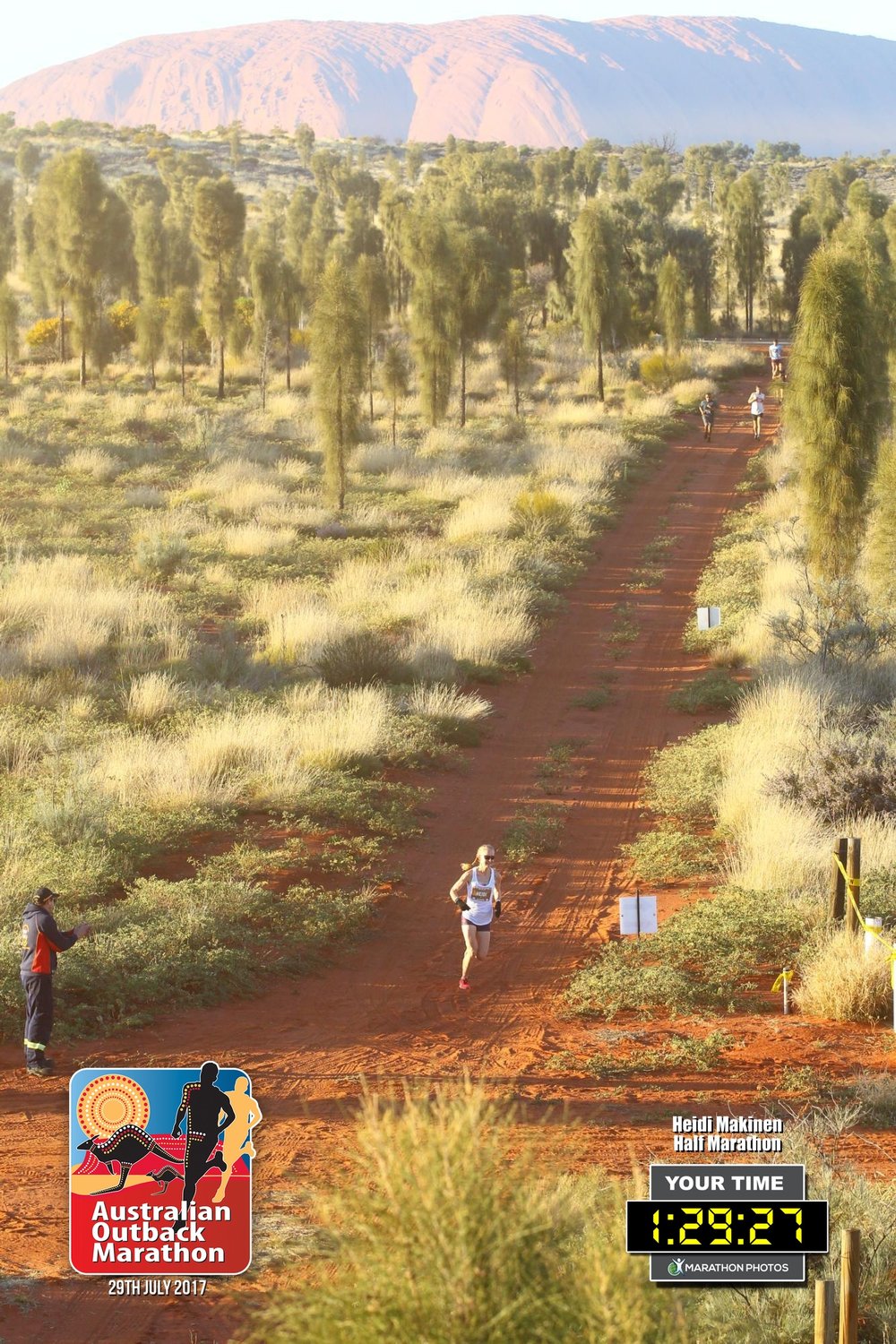 She's a reigning champ and after doing that race five times they've given her a bib with her name on it! Heidi's an awesome, inspiring athlete who balances her amazing training with a busy full-time career and study on the side - and some injury from time to time - an she's unstoppable with the commitment to her passion and her fitness.
She's also very humble with her victory - "Here I am pictured with the Kenyan champion whom by the way I beat by a minute or two. He may have mistakenly run a couple of extra kms".
Congratulations again Heidi, and to all UFITters out there training or competing for races. We love being part of your journey!!