Why embark on huge challenges alone, when you can get experts to guide you - and your husband to join you? Robs Norris tells us how she lost 8.5kg and 4% body fat since doing the UFIT Body Transformation Program with her husband Sean, under the guidance of UFIT Head of Nutrition Wendy Riddell and UFIT Orchard Personal Trainer Tsvety Ivanova.
Now she's finished the Program her journey has only just begun as she prepares for months of triathlon and ironman training ...
1. What made you decide to participate in this program?
Robyn: I was doing HIIT classes up to 4 times a week, although I was getting fit I wasn't able to shift the weight I had gained since having my daughter, I wanted to tone and build muscle and reduce my body fat. My husband and I decided to do this body transformation together as a team goal/life style change.
Robyn's UFIT Personal Trainer - Tsvety: I was waiting for my body transformation client and then Robyn walked in. In my opinion, she didn't have much to transform. She was already in shape and was doing 4 times a week high intensity workouts. Not your typical body transformation client! Fat loss was her goal and I knew we had to do something different for her. Her program consisted of 3 times a week strength training heavy weights 8-12 rep sessions and one strong man conditioning session. I asked her to trust me and the results will come.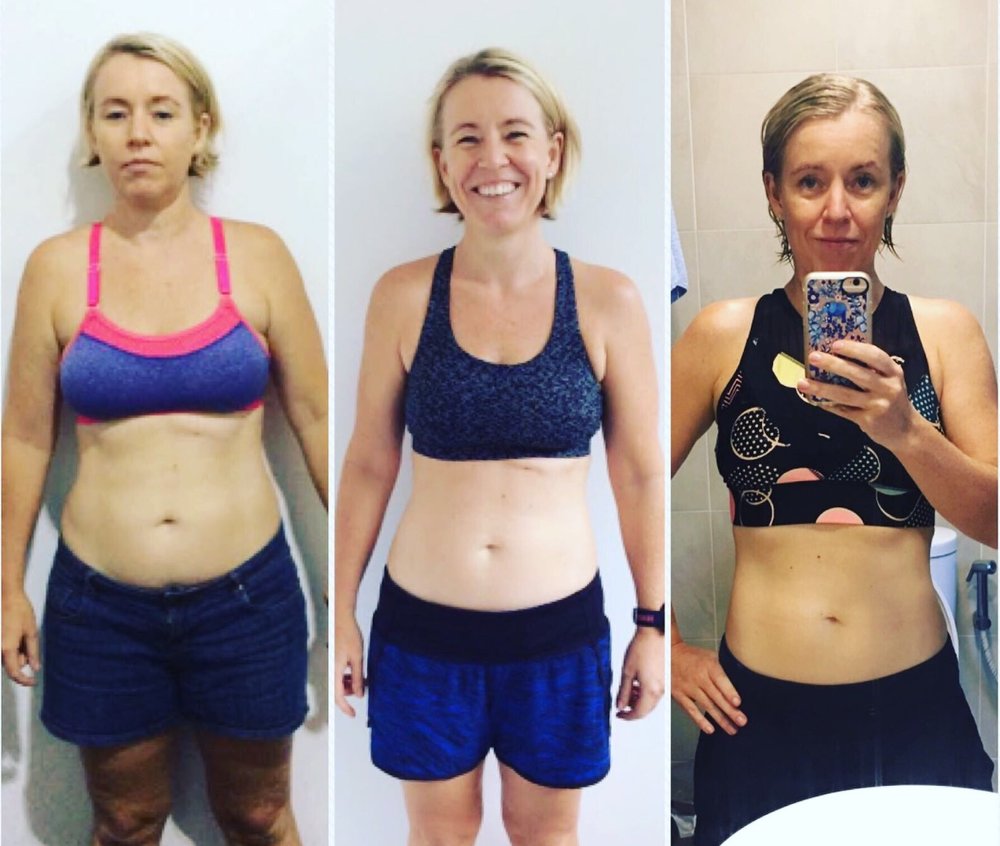 2. What's it been like doing it with your husband?
Robyn: Sean and I work well as a team, before we had our daughter we did a lot of running together but that fell by the wayside when we had Lennon. With Sean's positive can-do attitude and my discipline we really do succeed.
3. How have you found the training process since you started - and has it been easier or harder than you expected??
Robyn: The first two weeks were really tough, my body ached in places it had never ached before and I was exhausted. But once my body got through that initial shock of training 4 times a week, it did get easier and more enjoyable especially when you start seeing the changes to your body and energy levels.
Tsvety: Robyn is one of the most positive, hard working people I've met. Every hour in the gym with her just flies by (for me at least :-)). In just a few weeks the weights she was lifting were getting bigger and bigger and she was getting leaner and leaner. Now we have to ask the boys if they are done with the Dumbbells so Robyn can use them.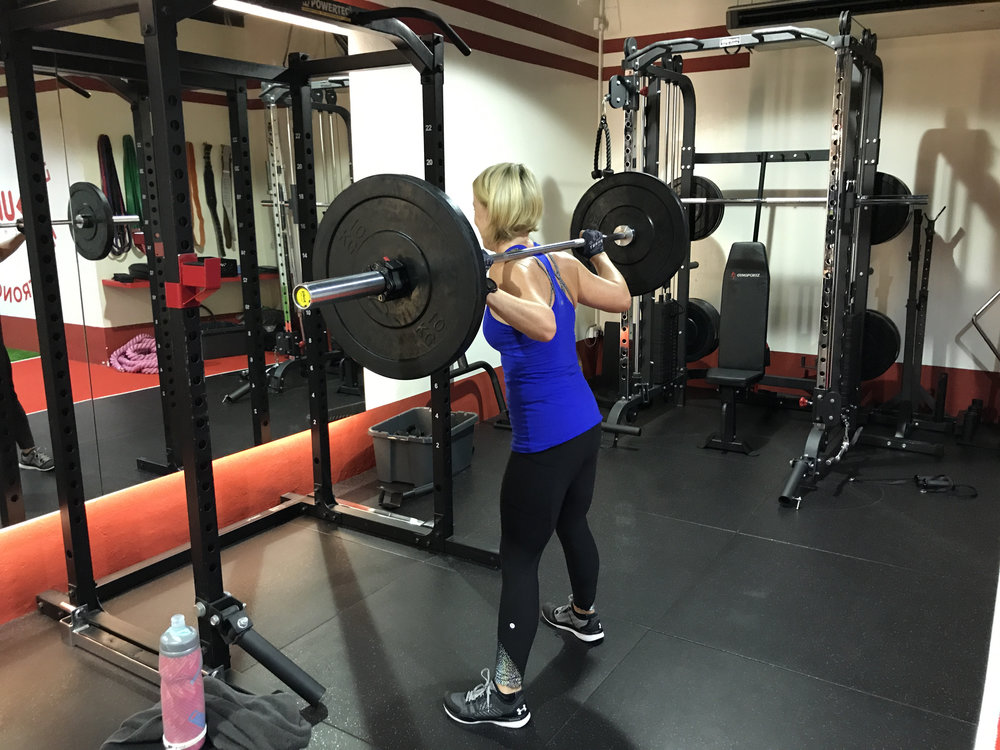 4. How has your diet changed and how have you found making those adjustments to your lifestyle?
For the first 4-6 weeks, I adopted the no sugar, low carb, high fat diet and was pretty strict with it. Most importantly I cut down on the alcohol, which I found was the main contributor to my unhealthy eating. I found my appetite reduced significantly and I craved sugar and carbs less. I also started intermittent fasting which I found pretty easy to do.
Now that I am working out 6 days a week and eat pretty healthy consistently I can now eat a few cheat meals and not worry about gaining the weight. But I do have to keep chocolate out of the house otherwise I will binge eat it all in one sitting.
5. How did you feel in the beginning - midway - and at the end?
In the beginning I felt weak, exhausted and sore, half way I started seeing the results, the training became more manageable and enjoyable. And now I feel strong and more confident, I find the sessions enjoyable and I just want more and to continue to get stronger.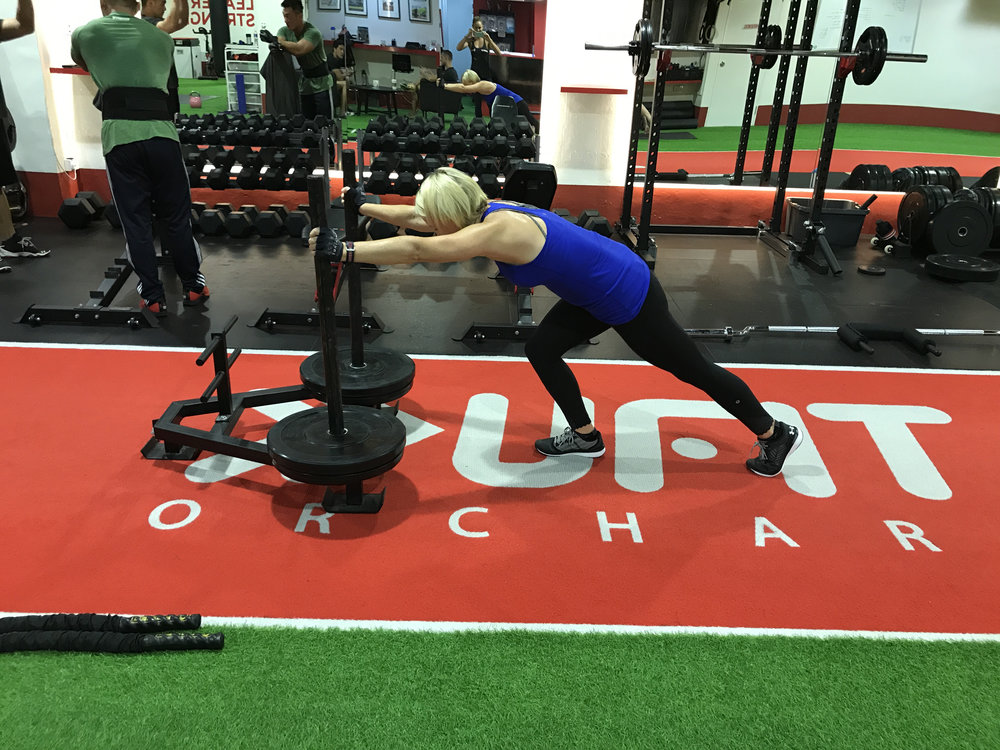 6. Have the results met your expectations?
Absolutely and much much more. I actually didn't expect to get the results I wanted so quickly, I thought I would struggle but once I started seeing results I just wanted to see more and that drove me on.
7. How are you continuing with it - what's next?
I have started triathlon training 6 days a week as well as 2 PT sessions. I had my first triathlon on 6 August where I came twelth in my gender category so I was really pleased about that! And then the ultimate challenge will be to do the Ironman 70.3 Phuket at the end of November with my husband Sean, so I am going to be kept very busy.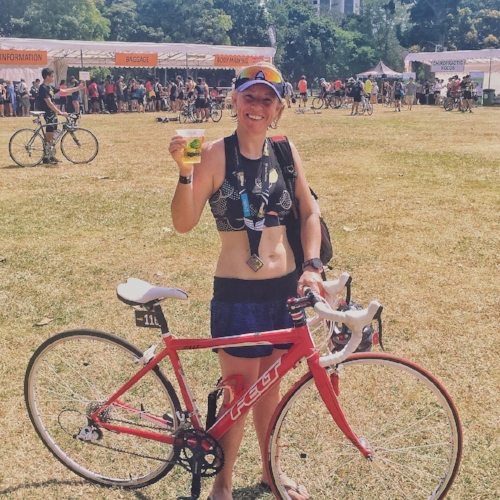 8. Who from UFIT DID YOU TRAIN WITH - and how did you find dealing with them?
The gorgeous Tsvety Ivanova has been my Personal Trainer at UFIT Orchard and she has been nothing but amazing from the start. It's so important that you gel with your trainer and Tsvety made me feel really comfortable and confident and is extremely patient. I feel she really knows what she is doing and which areas of your body need more work.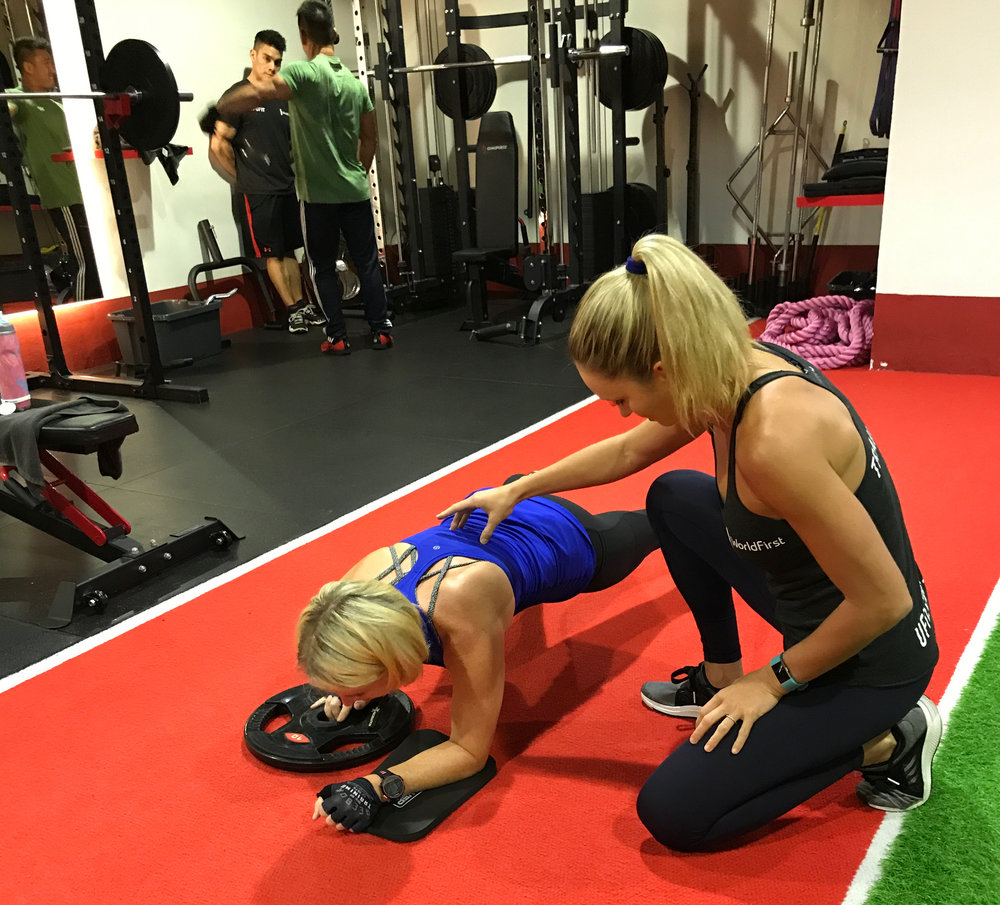 Tsvety may look kind and sweet but she knows how to push you hard in a training session. I did have a few ladies comment on how they would hate to be me when they saw the exercises Tsvety was making me do. Whenever my husband and I chatted about our day's training session I would say every time 'Tsvety killed me again today'. With Tsvety also being a mum we have a lot in common to chat about during the sessions.
Tsvety: In just a few months of hard work and positive attitude Robyn has completely changed her body shape and had exceeded the goals she had set. (Fitting into pair of her skinny shorts). She has not just dropped body fat but she has reshaped her whole body. There are not enough words to describe how proud I am of her. She had the goals in mind, went for it and reached them. And now we are onto the new ones.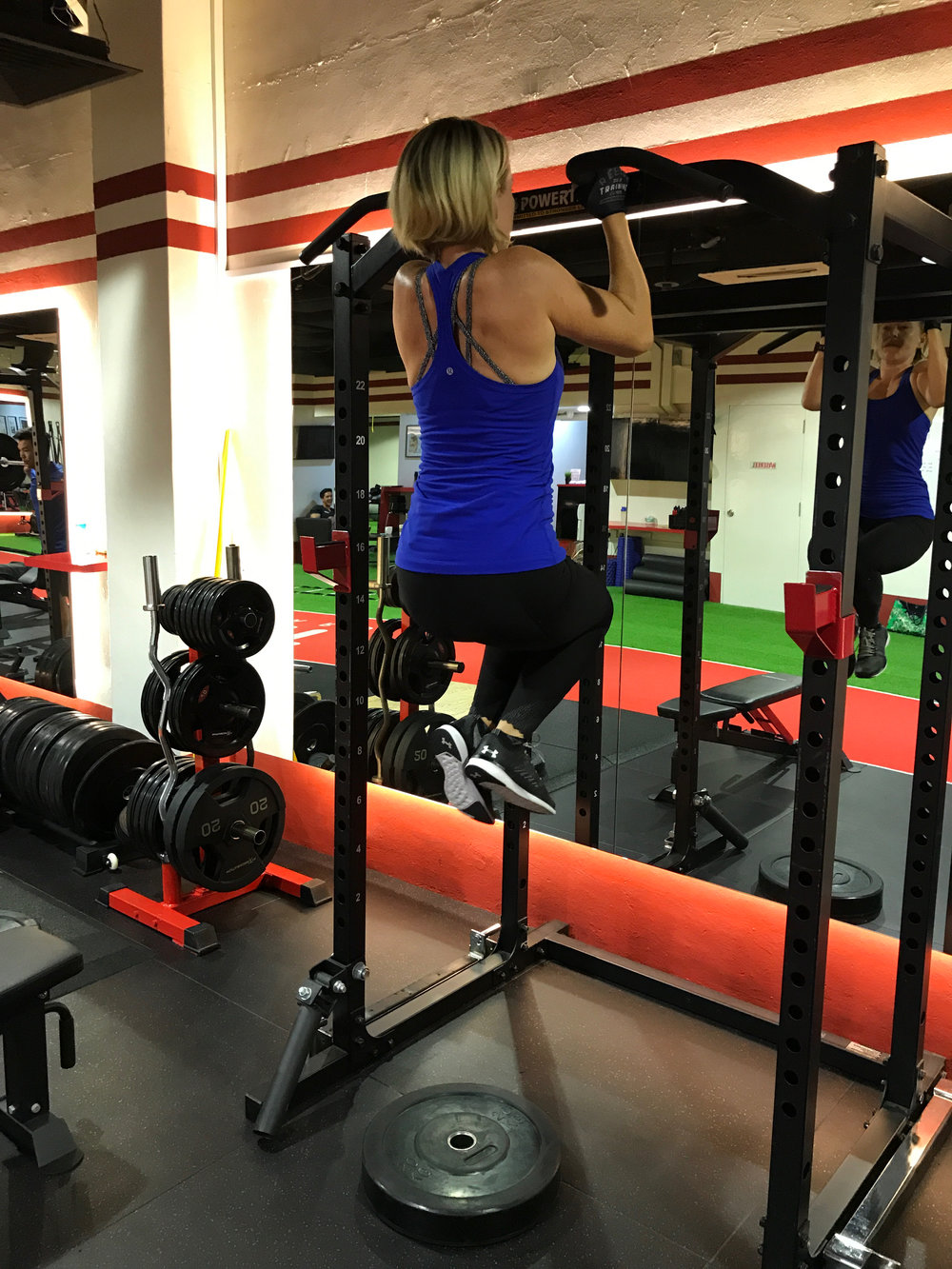 The UFIT Body Transformation Program does just that – transforms bodies, minds and lives! This fully personalised, all-inclusive fitness and nutrition program can help you make dramatic changes to your weight and body shape over a short space of time - in just 10 weeks. We will give you the guidance and support you need - and the more you stick to the program the better the results. It's all up to you!
To take the next steps to a Fitter, Leaner and Stronger body just click here.