Evy Theunis lost 6.73% body fat in the UFIT Clean & Lean Challenge 15 - and was the female runner-up in the Challenge.
Not only has Evy shown great commitment with her nutrition, she supplements that with regular personal training. Her UFIT Personal Trainer, Lizzie Wright shares "Evy is such an amazing person to train. She always brings so much energy to her sessions and gives 100% which helps her achieve her goals. She's one determined cookie!"
Find out more about Evy's Clean & Lean journey right here ...
What made you sign up for THE UFIT Clean & Lean CHALLENGE?
I started my Clean and Lean journey 3.5 years ago when I met my PT, Sara.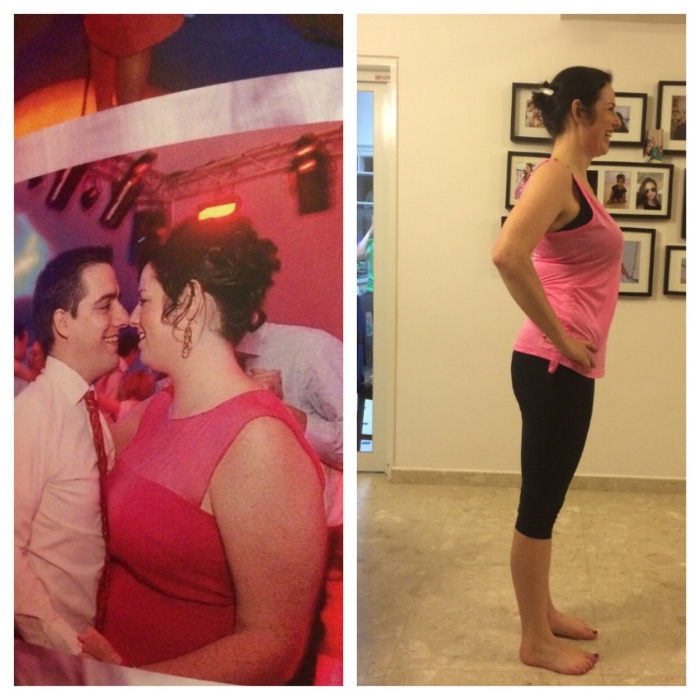 Sara helped me lose 20kg and through pregnancy as well and I managed to get back to my pre-pregnancy weight. I learned about UFIT during my pregnancy as I had to recover from achilles tendonitis, when UFIT Clinic's Declan Halpin had me back on the road to recovery.
One thing I find very hard is to completely stay off sugar, and I noticed that bananas had started becoming a routine, and that lately one cheat day had become 3 or even 4 cheat days. My scale and wardrobe weren't liking this very much, so I decided to do the UFIT Clean and Lean Challenge.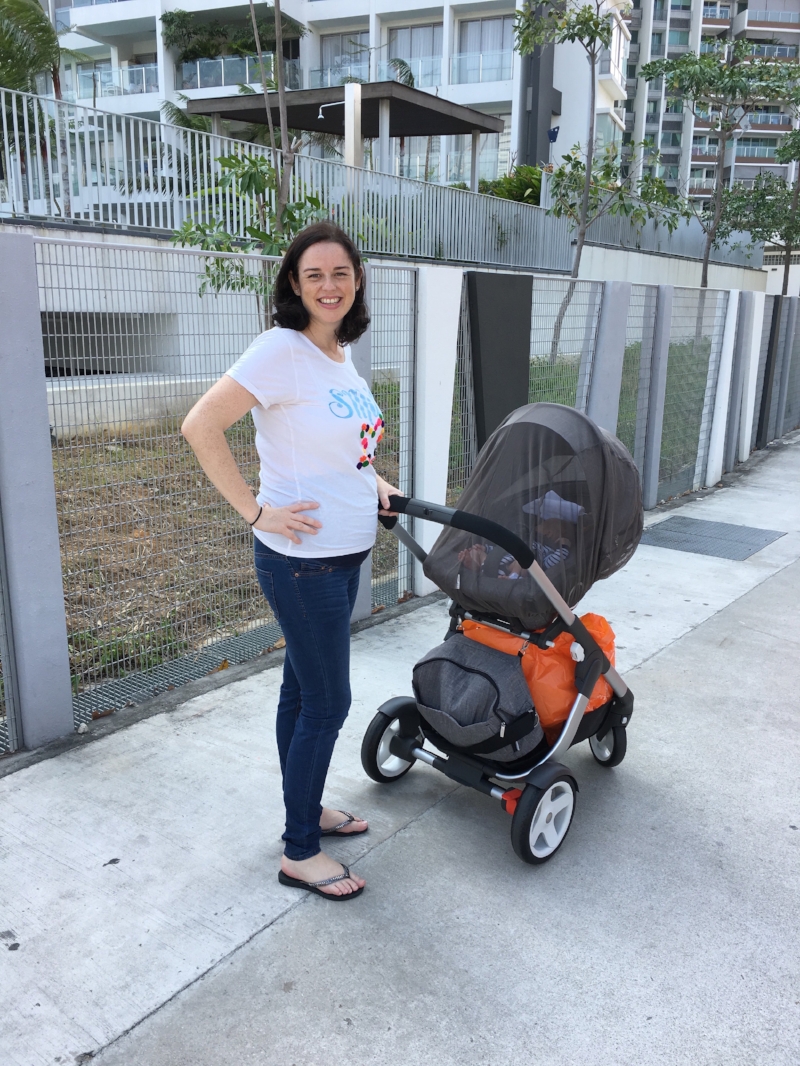 How was your first week?
I was SOOOO hungry! I ate so much the second day, as if there was no end to it, without much effect. Luckily after 4 days or so it went much better. I realised how much sugar I must have been eating, and it actually made me feel very happy that I was doing this.
Did you sign up with a friend or by yourself?
On my own, but I got a lot of help from our helper Monica, who was so kind to cook more snacks and try out new recipes. Also Lizzie Wright, my UFIT Personal Trainer, Sara and my husband were cheering me on.
How have you felt each week?
In general, my body felt much more "relaxed". Also, I didn't really feel tired or weak, so that was good!
Week 2 and week 4 went very well, week 3 was hard as I was having PMS. I wanted to eat cake so badly! Thank god for the chia pudding.
Did it get easier?
When I learned that "Singapore Chili Crab" dressing from Salad Stop wasn't that bad, all was good again. Something so little made such a difference.
I am quite OK to eat similar food (or the same :-)) every day, so once I decided on what I was going to eat, it went smoothly.
To do this long term, I think it is very important to just keep things simple, and accept what you can and what you can't have, at least not every day. In the past, I would have gone all the way, bought every health food on the planet and thought that that would set me up for success. Not true. Now, I just adjust the regular recipes to a compliant version. Eg. my version of "taco" is minced meat, taco herbs, capsicum, onions and corn, served with lettuce and spicy mayo. Just no wrap. And I don't try to desperately replicate a wrap. If I really want a wrap, I'll have it on my junk day.
Speaking of which, I confess, I did do a cheat meal once every week. I had my son's birthday party, and had drinks with my friends and team. I never exaggerated, but I noticed that a total break isn't sustainable mentally for me. So instead of "oh no I fell from the bandwagon, I am a total failure", I just did it once a week, without feeling bad about it.
Congratulations, you made it to the end of the four weeks how do you feel now?
I feel back on track. Apart from eating better, I also trained harder.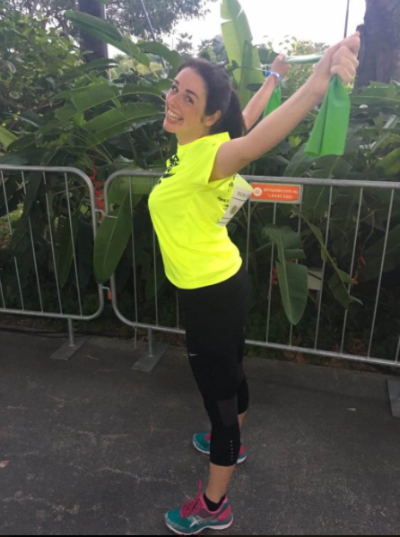 What was the biggest surprise after the four weeks?
The amount of fat I lost! I watched the scale go down and my body feeling tighter but I in no way thought it would be that much.
What kept you motivated?
When I commit to something, I commit to it, simple.
Would you recommend it to a friend?
Absolutely, for 2 reasons: my knowledge about food increased. I really appreciate that! Secondly, it was easier to stay focused as you're not the only one doing it.
THE FINAL WORD FROM WENDY
Wendy Riddell, UFIT's Head of Nutrition adds: "We are very proud of Evy's drive, determination and consistency which will get you up to the winning line every time. Well done Evy, and well done to all our Clean & Leaners for working together and getting great results!".
The next UFIT CLEAN & LEAN CHALLENGE STARTS 26 AUGUST.
sign up now for some cleansing, healthy eating and a great community supporting you along the way!