Take your training to the next level.
If you have niggling body aches, want to run faster, need to perfect your golf swing or have pelvic floor issues, our fully qualified physiotherapists from the UFIT Clinic can help you.
Choose any of the following for a complementary session (worth $130) when you buy your next personal training ten-pack before 30 June 2017*.
MOVEMENT SCREEN
A more mobile body will help you train better and avoid injury. This assessment will discover any muscle imbalances and dysfunctional movement patterns you have. It provides a snapshot of your co-ordination and an indication of where you have muscle tightness and any unexpected weakness.
This information can be used to design a Strength and Mobility program to include in your training and exercise plan, and to eradicate weak links so you can avoid injury and make your training more effective.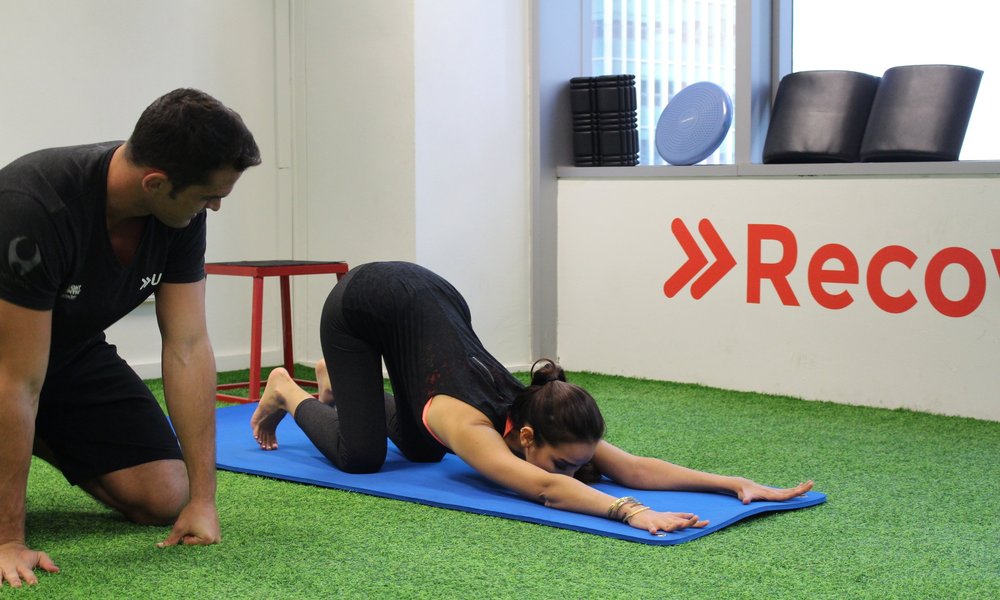 GOLF SWING ANALYSIS
Getting your swing right to make you a better player. Holding certification with the Titleist Performance Institute, Paul Doohan (our resident golf expert) specialises in the assessment and treatment of golfers, helping deliver effective results in injury management and prevention and performance improvement.
This is done through real-time and video analysis of your swing, breaking down the movement to find where your body is not performing as it should, and then providing practical strategies to fix the issues. This will not only improve your game, it will also significantly decrease the chances of pain or injuries in the future.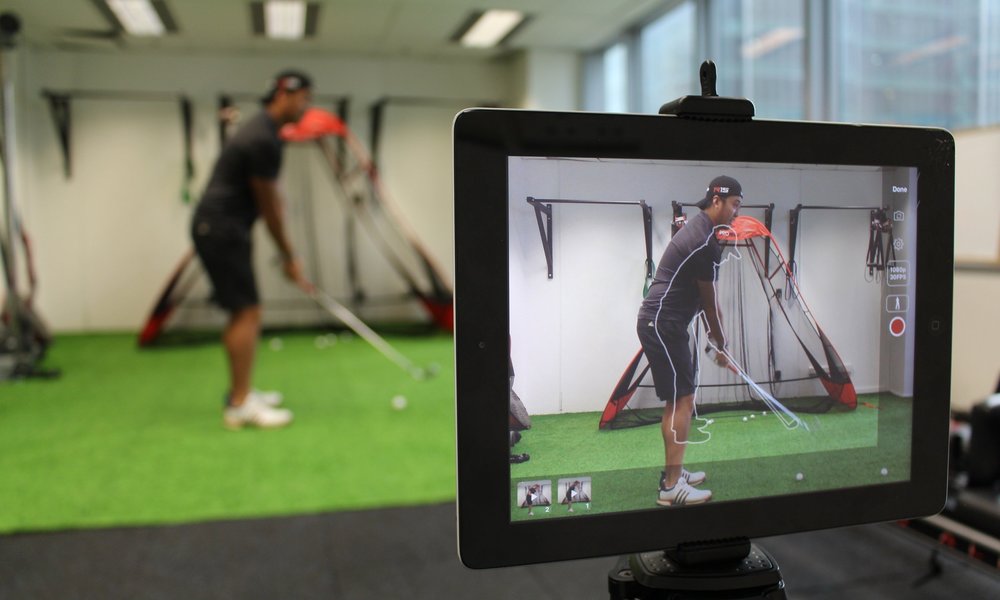 RUNNING AND GAIT ANALYSIS
Prepare to run faster and more comfortably. Are you a committed and motivated runner, but get aches or pains after a long run? Or find yourself tiring quickly or losing motivation on longer runs or while training for a race? Or feel like you are not running to your full potential? Our resident running expert Maire Nic Amhlaoibh is not only a highly accomplished runner herself, but also an experienced physiotherapist, specialising in running issues.
A running analysis will enable her to decipher if your running style is contributing to current or future injuries, and will allow her to help you push your running performance to the next level – as she has done with countless clients before!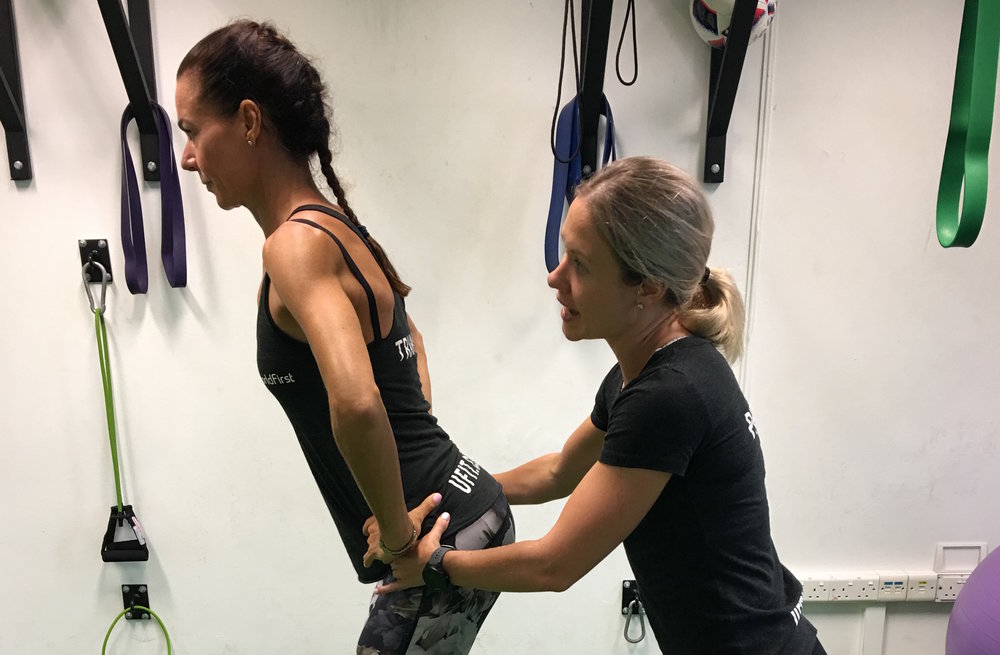 WOMEN'S HEALTH ASSESSMENT
Pregnancy is an amazing experience for any woman, but it can be tough on your body! Abdominal separation, female incontinence, weak pelvic floor and pelvic pain are all common symptoms after your baby has been born – and can be present years after the birth of your baby.
Speak to Kelly McGinnity, our Women's Health expert, on any issue you may be experiencing after birth (she's seen it all). Even better, come in to ensure you know how to do your pelvic floor exercises - Unfortunately the research tells us that only 50% of post-natal women know how to do a correct pelvic floor contraction, even if they have researched how to do it. Your recovery will be much speedier as a result!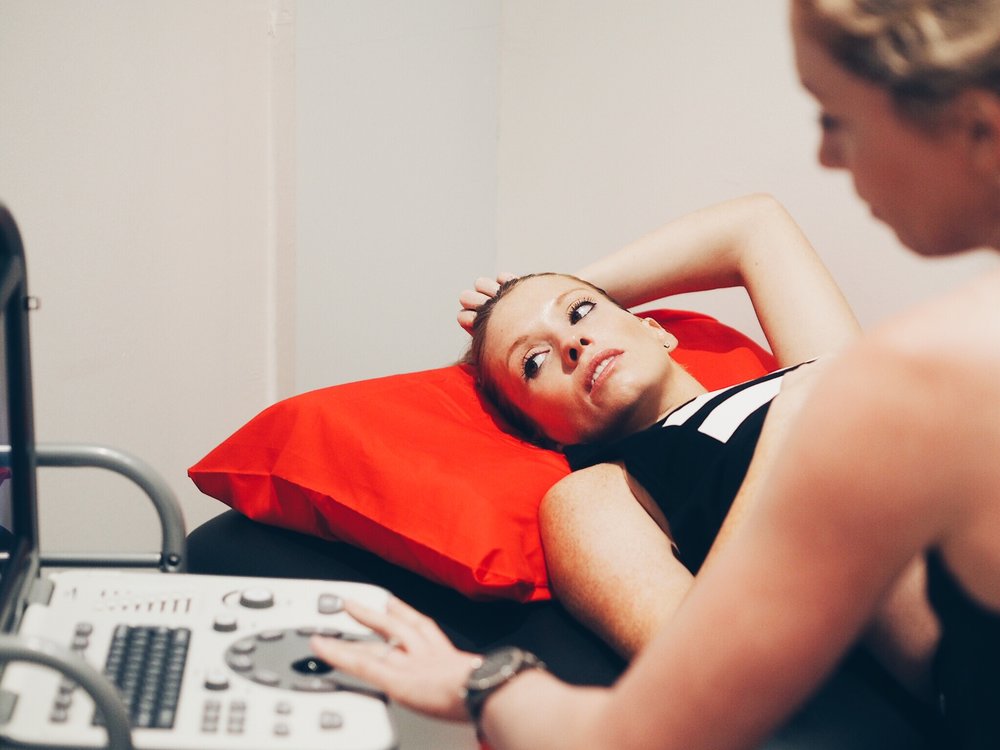 UFIT PERSONAL TRAINING
Get race ready, improve your strength, lose weight, or increase muscle mass and tone with UFIT. Whatever your goals are our best-in-class coaches focus your fitness training so you get great results as quickly and safely as possible. For more details click here.
* One 30 minute session available per person with any fully-priced personal training 10-pack bought from any UFIT gym for use at either UFIT clinic. For PT 10-packs bought before 30 June. Not available with any PT special offers.