UFIT Marketing Manager, Lizzie, takes on Clean & Lean to fight her addiction of what some days consisted to be of four Twix's a day (well that was the latest obsession).
No sugar. No booze. No fruit. For four weeks. But can you really commit to achieving your goals? I hear it every day from friends and family,
"But I've got that birthday event"
"I've got this wedding I can't do it."
"I have friends in town"
Sound familiar?
Too many excuses flood the end goal, and you have to decide how much you want that to get that Beyoncé 'butt', or those toned arms and rock hard abs. Or even having that "feel good feeling" about eating real food. Well, in my case enough was enough. I'm pretty head strong so I was up for the challenge as the sugar issue started to get way out of hand. I already fell off the bandwagon twice over with the last Clean & Leans; The sugar highs were just too damn good. After a full on year with a new job, home, and shake up I made the decision 2017 is my year to rein in my sugar addiction.
So here goes. Third time lucky to make that commitment. Was I serious; Of course I was! As Marketing Manager I think it's integral to understand each and every part of UFIT. After two previously failed attempts due to my insane sugar addiction, a bet with the boss got me signed up for the challenge; $200, let's see if it's worth it! To get the ball rolling I enrolled my partner in crime to make the journey with me and smash our body goals (it makes it easier to say yes when there's two of you). For those of you unfamiliar with the Clean & Lean Challenge UFIT run in Singapore, it's a four week nutrition cleansing program whereby we see a large amount of people join for a number of reasons including weight loss, getting lean, reducing their cravings to sugar and processed foods. It's a journey for learning how to appreciate the real foods that are right in front of you.
Week One - Cauliflower is my new best friend
Dealing with no sugar was a test in itself for week one. No fruit in the mornings, just green veg, meats, and my soon to be best friend... cauliflower. The key to getting through this first week let alone the whole four weeks was having my buddy do it with me. We were able to help remove temptations from each other, have chilled nights in, and when we did go out we were a team, ordering together our Clean & Lean approved dishes.
The first day was a Saturday, everyone in our friendship group ordered five large pizzas and a tray of Krispy Kreme's (are you serious guys?). We jumped the first hurdle with our green spinach chicken pancakes and avocado... YUM! I was still hungry though but wouldn't admit it! The point of Clean & Lean is whilst you cut out the bad you replace it with the good and lots of it. You get hungry and you eat, surely isn't this the case? For me the struggles started when it came to exercising. My body was telling me no, my head was telling me train, keep your training up. I gave in and listened to my body! The next step was the food. To get through I knew it was all about the planning and that's when FitThree came into the equation. All approved of course. I was set for my five dinners a week and just had to prepare the yummy lunches courtesy of @Soff.it delicious recipes. This was the week we realised that we had endless recipes we could make with cauliflower and zucchini focaccini. The rest was history and week one started to get easier with occasional sugar cravings but no chocolate in sight.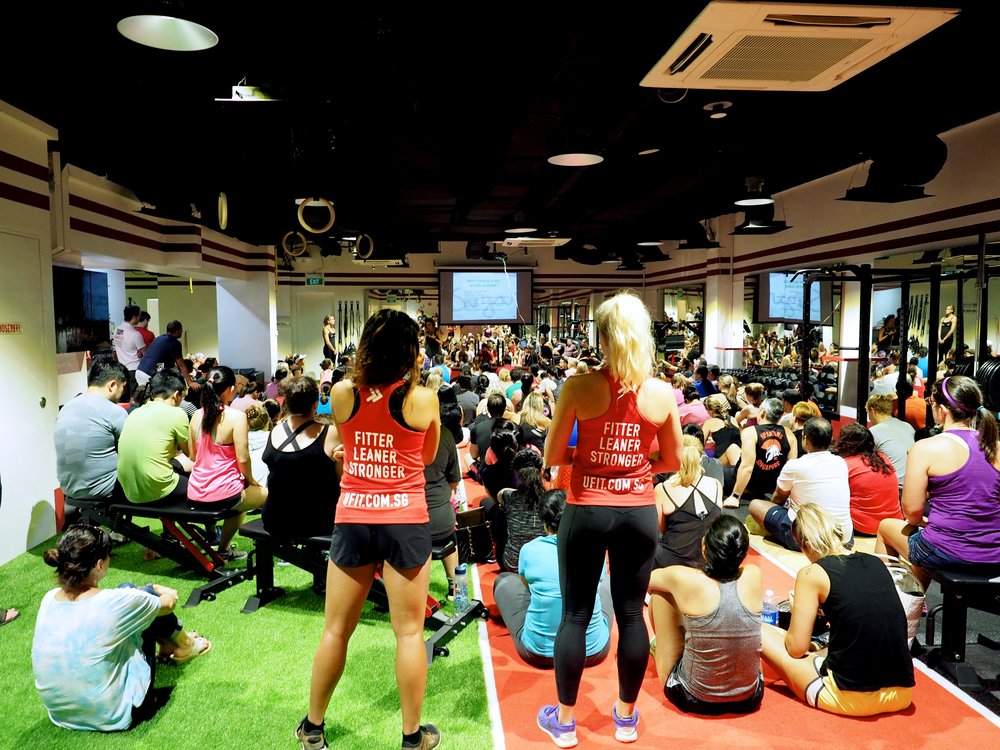 Week Two - Red pepper never tasted so amazingly good!
With a week of just greens, cauliflower, protein, protein and protein it was time for an addition to the menu. I don't think I've ever realised how tasty and sweet a red pepper was going into week Two; They're super sweet and full of flavour. We continued our FitThree's, prepped our lunches and snacks on the Sunday. Thank goodness for the introduction of coloured vegetables. Did you know one red pepper can contain a teaspoon of sugar. All natural sugars of course, but the journey is learning about the good sugars, the good fats and oils to put into your body.
Connecting with real food and tasting the real flavours was something else. Doing it alongside 270 other people was another. The power of people and seeing their results after two weeks was so inspiring. With everything going well I still wasn't able to train after feeling quite weak, but that was about to change when Fran and I signed up to trek up Mount Kinabalu with no sugar and carbs - OMG!
Week Three - Trekking up South East Asia's highest mountain; Mount Kinabalu!
It goes without saying this was seriously tough. Without two weeks of training, no sugar and carbs we had a number of people saying we were crazy, and were not confident we could do it. Probably a little mad, but if we're doing one challenge, why on earth not do two? Trekking is one of my all-time favourite things to do and I wasn't about to bail on this amazing trip.
To cut a long two days short (full blog coming soon), Fran and I did a great deal of preparation before the trip. We had these amazing cacao coconut protein balls, with nuts introduced which helped fuel us the most and then some super tasty True Protein dark chocolate flavour shakes (life saver). The first hour of the trek kicked in hard; Out of breathe, the midday sun and hours of uphill climbing… but still smiling. The only way was up (pretty vertical). The packed lunch was not the best as we could only eat chicken, a slice of cucumber and an egg. We were expecting to starve the whole trip, but thank goodness for eggs, meat and vegetables which saved us from noodles and rice.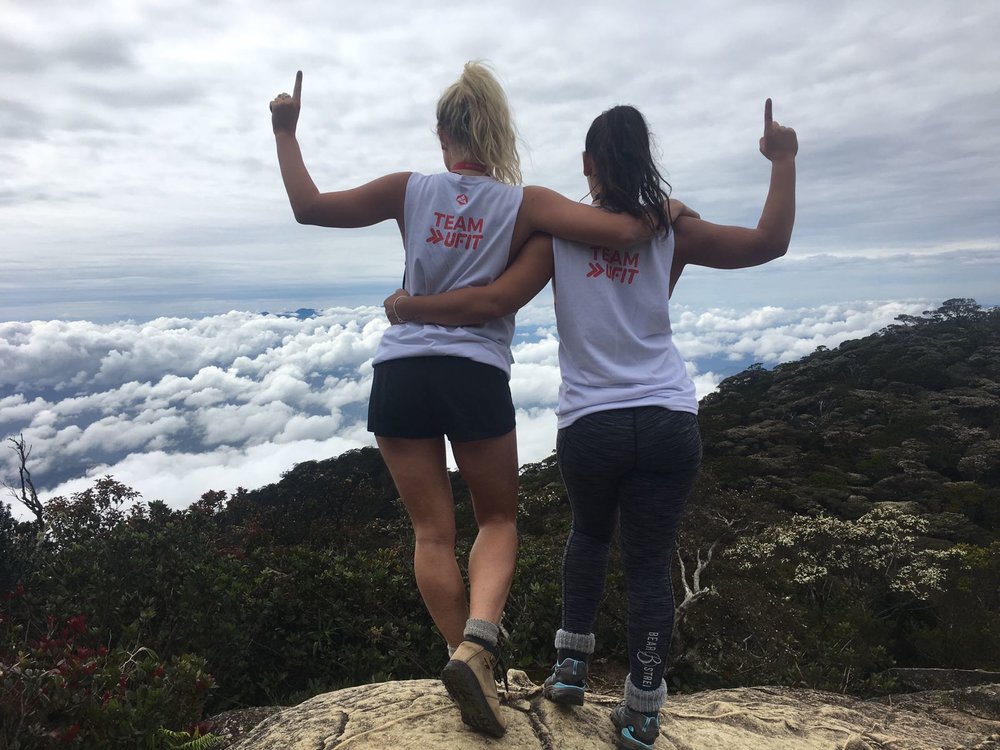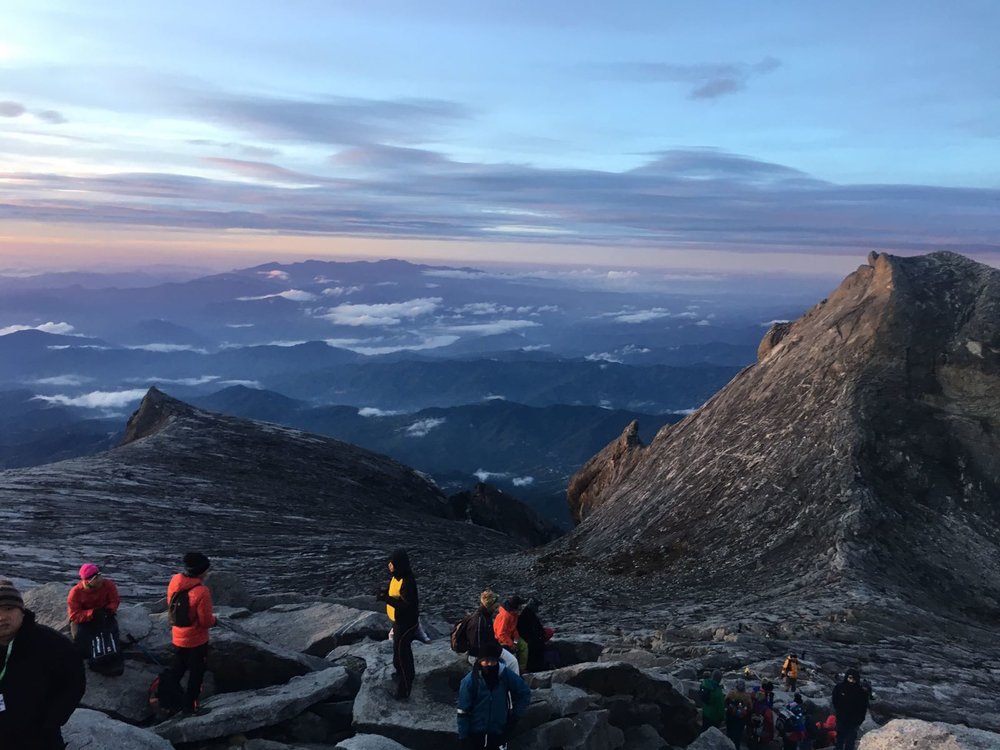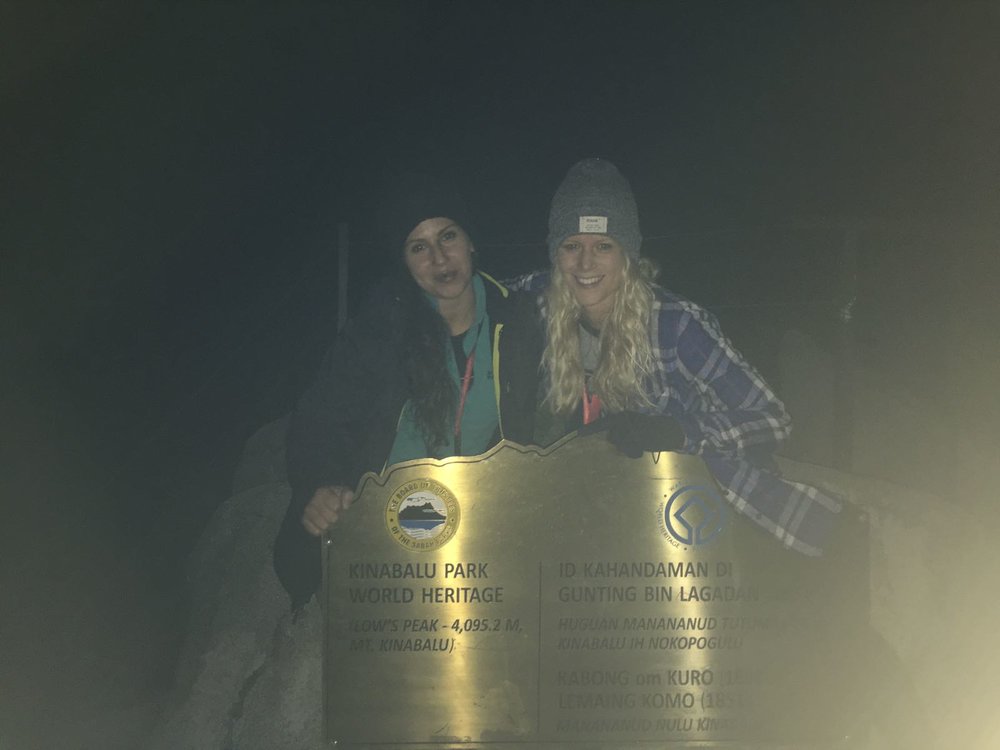 After a night of no sleeping, acclimatising and hearing a couple of people vomiting it was time to get up and 'nail' this climb. For fuel we drank our protein shakes, ate a couple of handfuls of nuts and had our eggs. We made it! 4095m secured! With no carbs and sugar our recovery was something else. When walking for three days afterwards, with a lack of the right nutrients in our bodies, was agony.
Week Four - On the home straight
Sustaining Clean & Lean for four weeks was tough, but manageable. As soon as I set my mind to the challenge the rest was history. Week four was a breeze. I prepared my protein balls, my lunches, ordered my dinners in advance and I was ready to go. I'm a few weeks on and still keeping up with Clean & Lean week four with one cheat day a week, therefore sustaining a realistic lifestyle and falling under the 80% healthy - 20% eat whatever tasty treats I want… I'm only human after all!
If I could give you anything to walk away with these five key tips, the first would be to get your 'butt' into gear and stick to your goals:
1. Determine how badly you want it…
Are you serious about change and getting the end result? At the end of the day it's your choice. Take control of your life, make your mindset strong and surround yourself with people that just 'get' you. Social events, and holidays etc will come and go so you've just got to make it work!
2. Get yourself a partner in crime
They have your back, you can enjoy social occasions together and take a stance with your friends that just don't get it. Achieving similar goals with someone else is empowering as you share the ups and downs, and it makes you forget about the four weeks' timeline. It just naturally continues to become your way of life.
3. Get planning and prepping
Don't skip the corners, or you'll suffer. Get ahead of yourself with your breakfast, lunches and dinners and how it fits best into your schedules. Mine was a Sunday session spending a couple of hours getting everything made for the week.
4. Make it sustainable and be realistic
We can't be perfect 100% of the time so give back to yourself and give yourself a guilt-free treat, you deserve it!
5. Get your 'butt' into gear.
Pick up your training again. Strength training to be exact. Yes - it's known for weight-loss, toning up those muscles, preventing illness and realising those happy endorphins. There's nothing better than breaking a sweat and earning your body!
I'm pretty happy with my results, but now the real journey starts with carb loading and increasing my strength training to build on muscle tone. Overall I lost 1.66% body fat, 1.6kg and lost 4cm around my waist. I am so guilty of sharing the far right picture after my firs tCrossFit session and getting my muscles working. The lighting was better - guilty. But I now want to show you the slight difference lighting and posing can make to a set of photos. We all have our good and bad days! Now time to train and build my muscle tone back with phase 2 - bring on the strength training.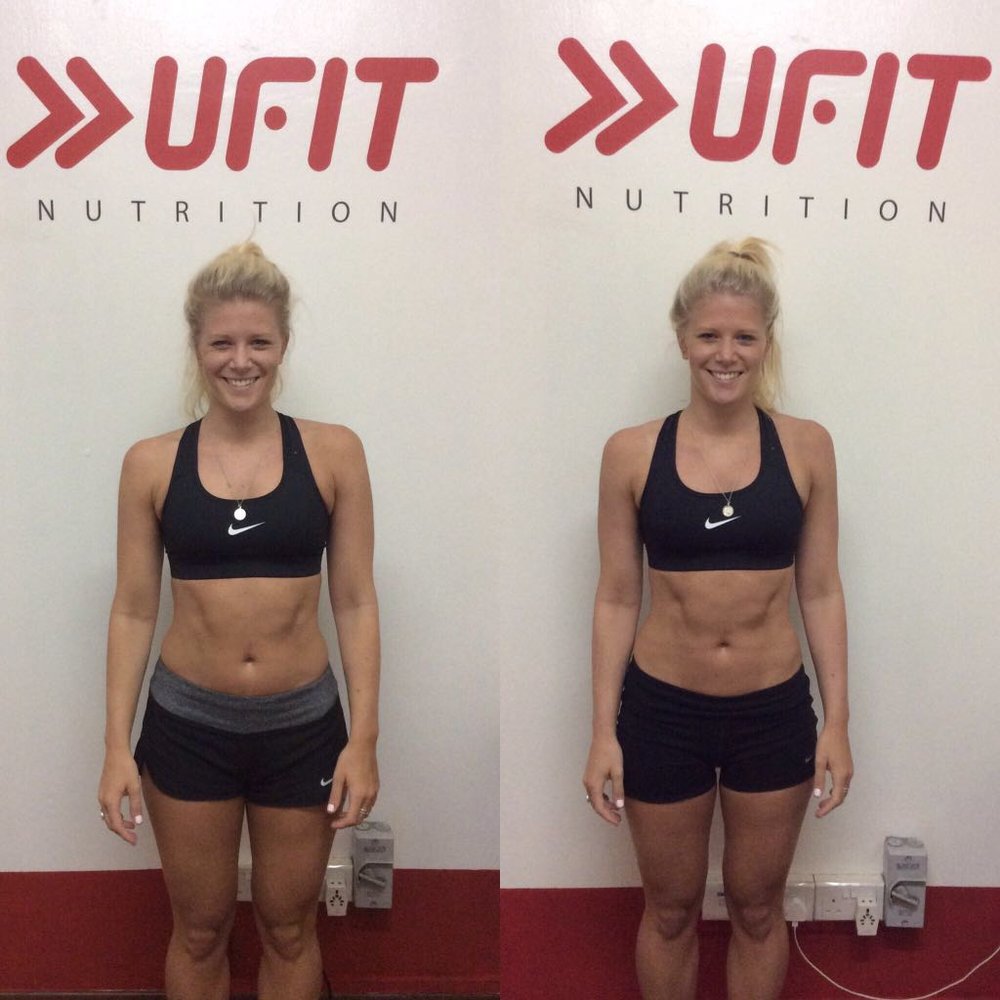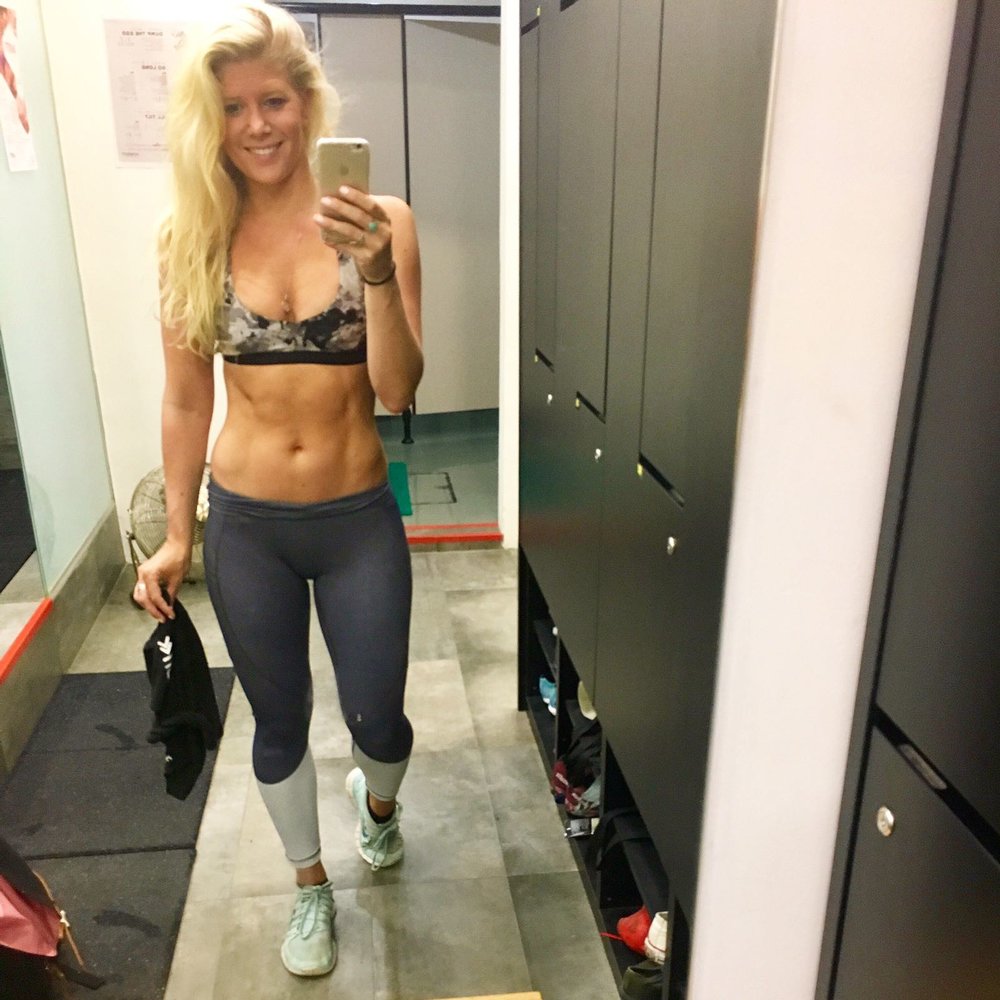 You'll find there's always a tomorrow, there's always another Monday or next month. So the question is what are you going to finally achieve this year? Take the first step and if at first you don't succeed just try and try again.
Fitter, Leaner, Stronger!
---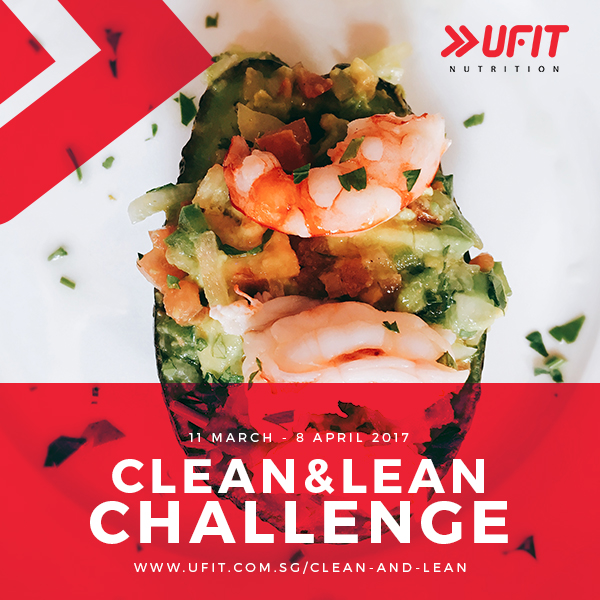 The 2017 Clean & Lean sessions are happening on March 11 – April 8 (4 weeks), May 20 – June 17 (4 weeks), September 2 – 30 (4 weeks), November 4 – 25 (4 weeks).
UFIT is Singapore's largest independent fitness community that offers a 360 approach to health and fitness island wide. For more information, visit our website.