Triathletes face the daunting challenge of training for three disciplines - swimming, cycling and running. To do well they need to master all three forms of exercise and use all major muscle groups effectively in a single race.
And after all that swimming, cycling and running training, a fourth element, strength training places the triathlete at a huge advantage. It makes their entire movement system stronger to make them a better all-round athlete - faster for longer and more powerful - whilst reducing fatigue and injury as they race their way around the course.
This worked well for Gavin Mortlock, who has done strength training for the past four years with UFIT Orchard Personal Trainer Nathan Williams to prepare him for his busy triathlon schedule. Gavin has scored podium places at all his events this year and qualified for major international championships. We asked him to tell us more about his personal training and how he did it ...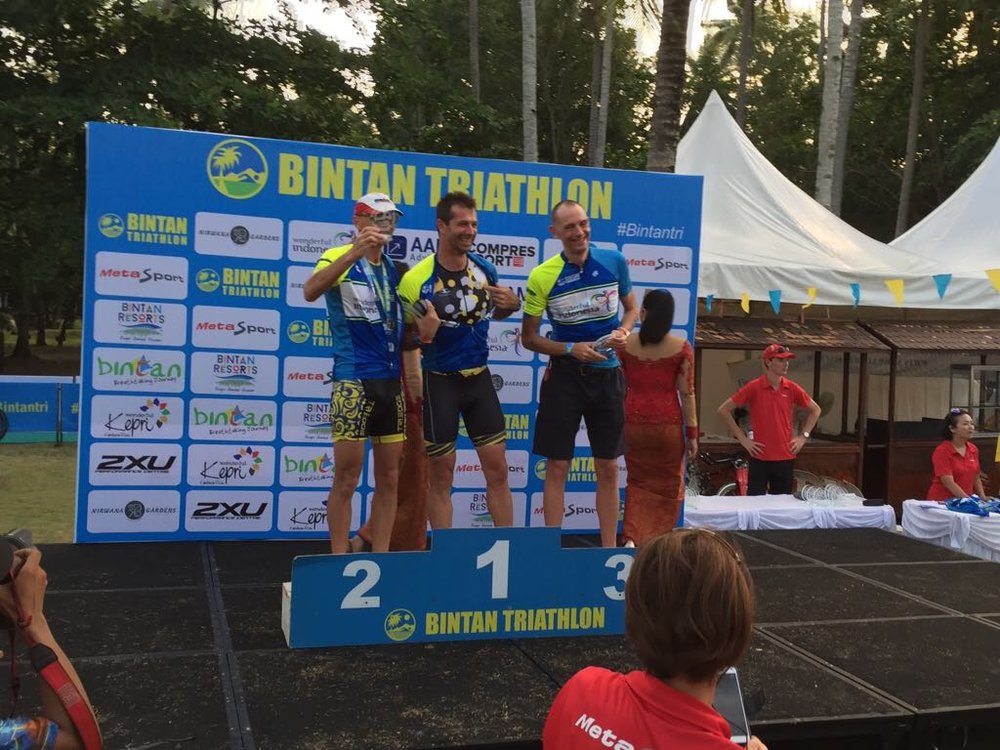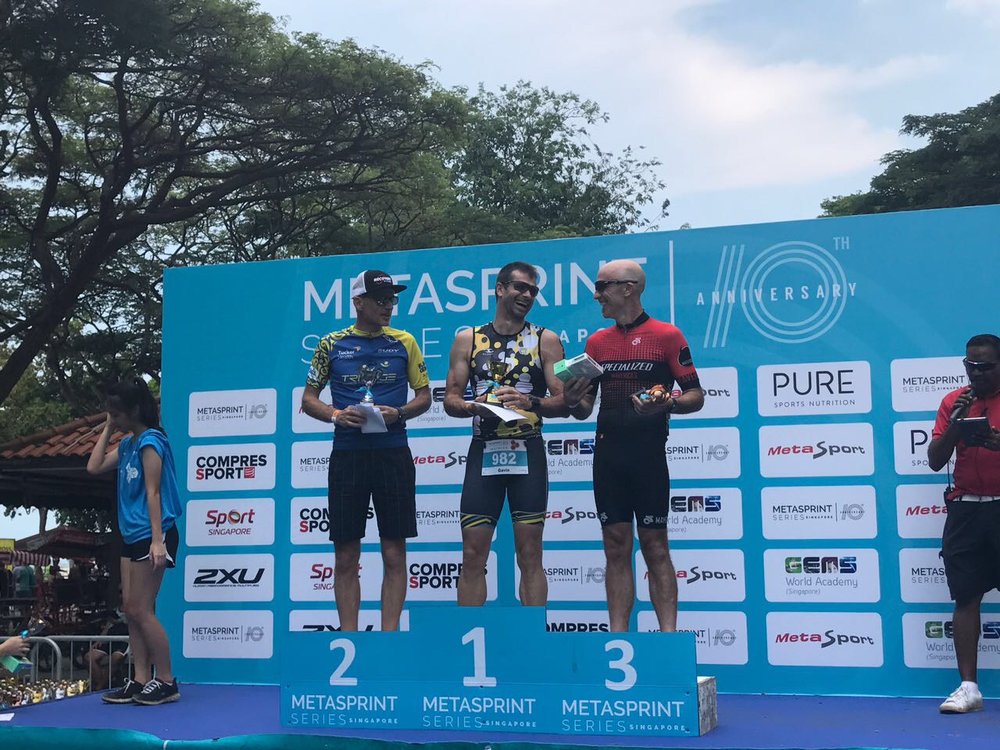 What led you to training at UFIT?
I asked an old football teammate (Darren Blakeley) for advice when I injured my back some 4 years ago. He recommended the UFIT physio Stephen Greenan, who in turn recommended I do Personal Training with Nathan post the initial treatment to focus strengthening for injury prevention.
How has Nathan helped you prepare for your training, races and recovery?
Nathan and I discuss what races are coming up, what we need to focus on for injury prevention and how to augment the triathlon specific training I do (swim, run, bike). We build some periodisation into the training to match race schedules and mix up the exercises based on what training I am doing outside the gym.
I really appreciate the thought he puts into the personal training he has me do and working with him every week for 4 years means that he understands how I respond to sessions and therefore how to tailor the training.
GAVIN'S RACE RESULTS, BY CATEGORY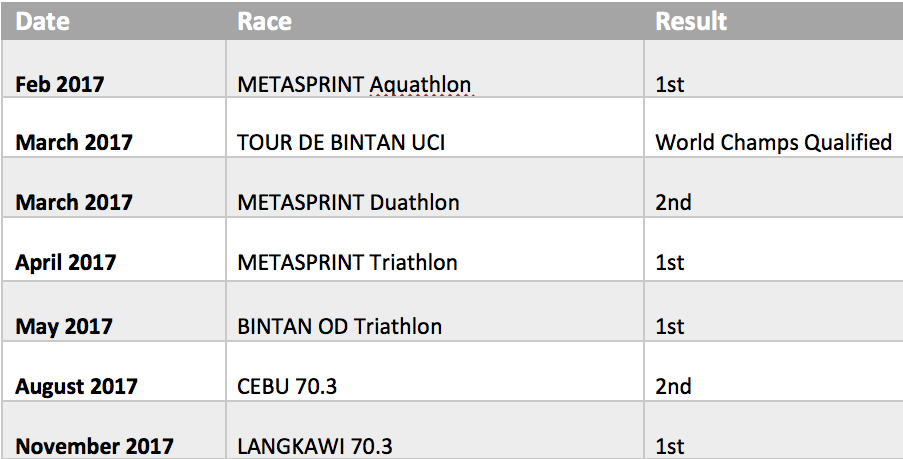 How do you prepare physically for your races?
I leave the thinking around this to the professionals. I have a triathlon coach who is based in Australia. He sets me a program to follow that we discuss weekly. Each session is recorded and future session adjusted based on the data. I find being accountable to someone for completing the program they set, and being able to discuss training, nutrition and racing with a pro, really useful. He also adjusts my sessions based on travel commitments and helps set realistic goals and expectations.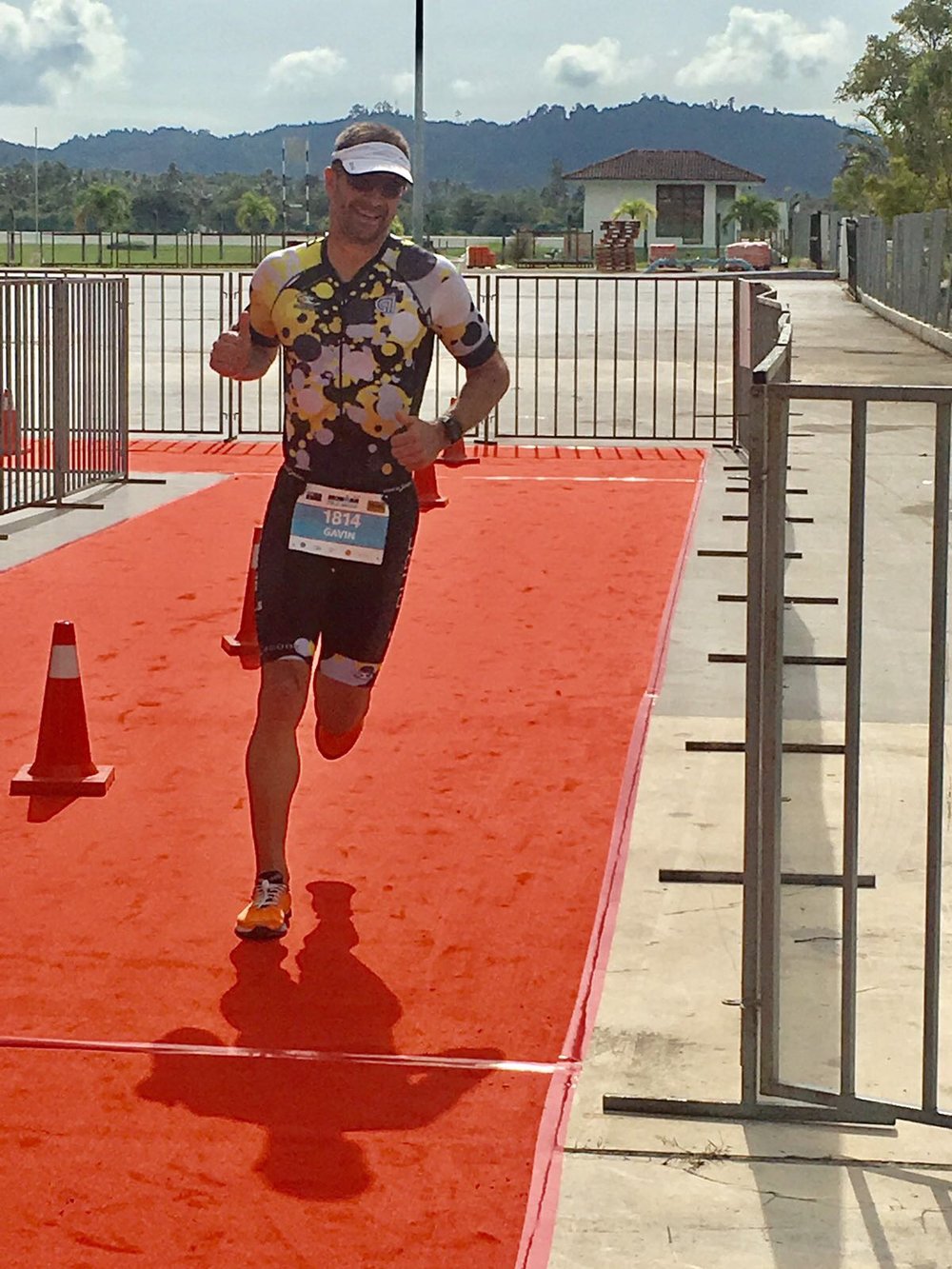 How have you balanced your strength training with Nath with ALL the running / cycling / swimming?
There are two main things we do:
Nathan pointed out to me that triathlon training was all straight-line focussed – so in our personal training we do the opposite and focus on torsional strength and stability. Sounds counterintuitive but the logic is that being stronger through a range of motion means that I am able to hold a static cycling and running position far better
Nathan has added in high intensity & weight/low volume exercises to help build strength without the fatigue associated with higher reps. For example he has me on the aerodyne bike (chunder bike) or the sled at the end of each session. Nathan referred me to research that highly recommends adding high intensity/weight training into the program because muscle loss and reduced bone density rates increase with age. Both of these are best addressed through high intensity and weights rather than long, slow training.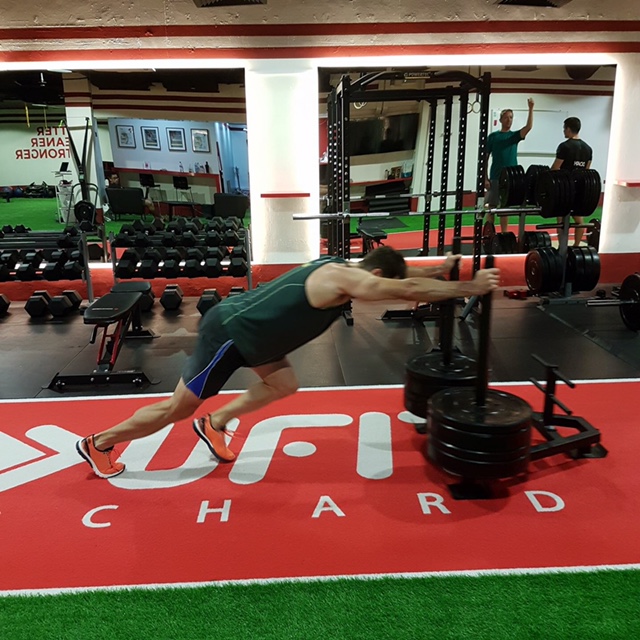 HOW HAS NATH PREPARED YOU MENTALLY FOR YOUR RACES?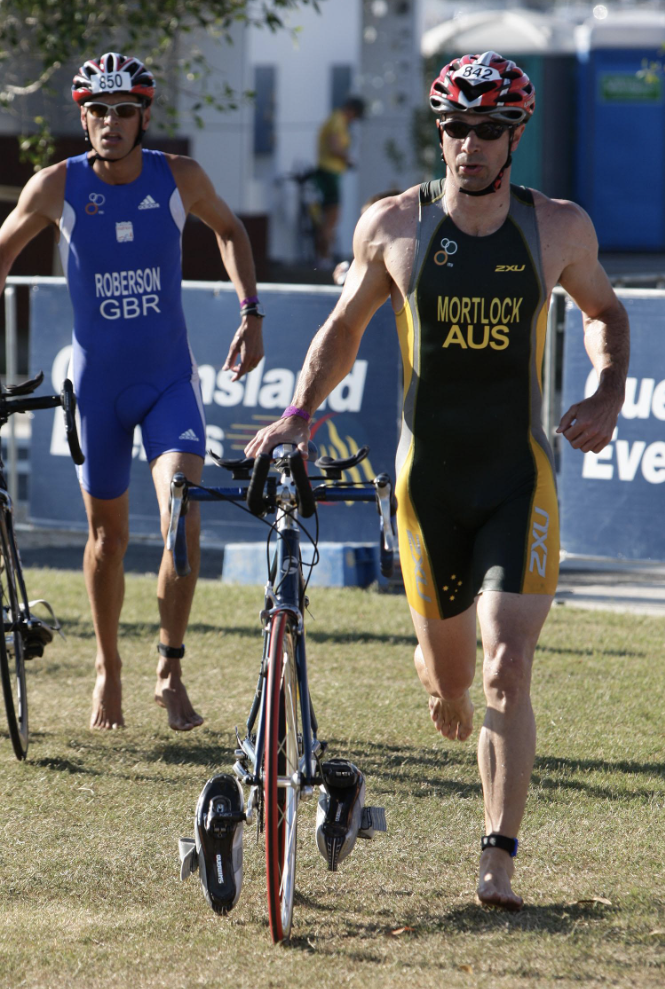 Confidence is established by doing the personal training with Nathan, because knowing I have done the work provides the confidence that I will race well. If I am anxious I will go back and review how much training I have done, even comparing it to previous races.
Goals is about setting realistic expectations based off the training. I keep this simple and limited to one or two things and my goals focus on the process not on the result. For example my running is weaker than my bike or swim so my goal for the run is to start with good form, build into the run managing my pace, then try and get "lost" in the zone – in other words don't think, just relax. I keep cycling through this mantra of Form/Pace/Zone throughout the run. This means I focus on the process, letting the result take care of itself.
Composure means not rushing and being able to adapt to changing circumstances – DON'T PANIC! If I drop a water bottle, think my way through the impact and what I can do. This might mean backing off the pace to limit dehydration. Being composed to me is being calm. I use a simple (perhaps silly) trick if I feel this slipping away – I smile (a genuine smile, not a grimace, gritted teeth smile) then my head lifts, my shoulders relax and I actually think more clearly and I am more composed.
What do you enjoy most about your training with Nath?
Turning up at 6am every Wednesday ready to go for 4 years takes a huge commitment from both client and trainer – Nathan gets it, and is always well prepared. His commitment provides me the necessary incentive not be late, or miss a session, or just go through the motions once I am there. I would never be as efficient or effective training on my own, Nathan's knowledge, expertise and commitment means the results I get from training are worth far more than the cost of a personal trainer.
What's coming up next after such a huge racing year? How do you keep going between race break periods?
Break periods??? I've discovered through painful experience that I need to train consistently rather than take a break and start up again. I may adjust intensity or frequency, but I need to maintain consistency across all disciplines even when not racing. The reality is that training for triathlons if often far more enjoyable than racing them, racing hurts! Not having a race coming up means I can train with a "just go out and have fun" approach rather than completing the session with a focus on the goal of the session. That in itself is a break.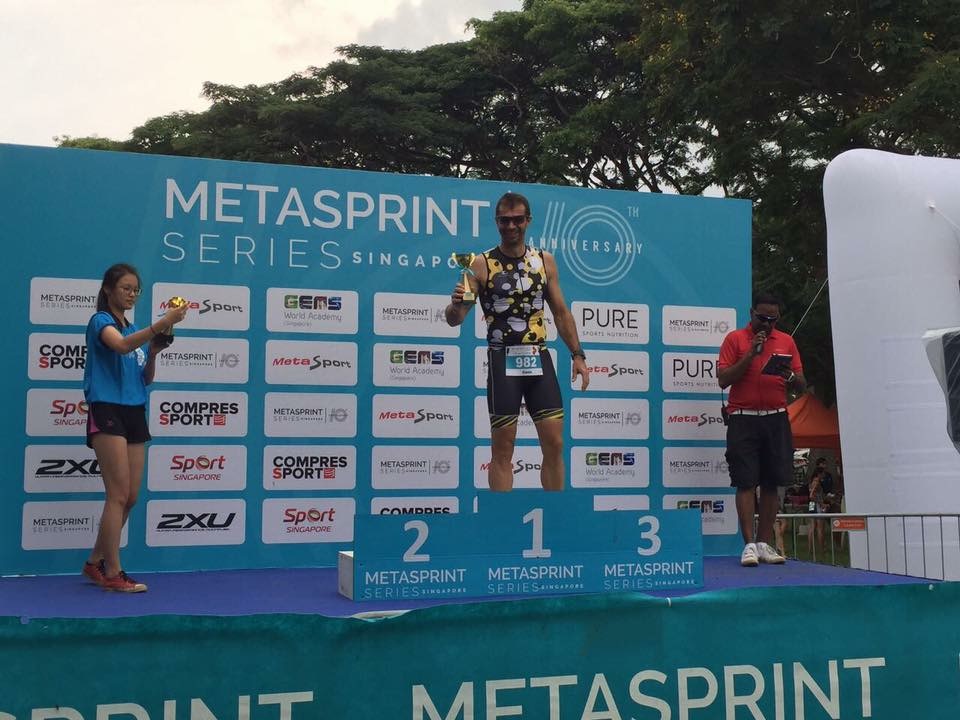 How do you fit all this PERSONAL training and racing in with a busy life?
I train mainly in the mornings on week days as I can control the time I start work much better than the time the work day ends. This takes some discipline to establish the routine, but once it is a routine it is easier to maintain.
I have a "low family commitment environment" each weekend as my wife, son, dog, etc live in Sydney. This has its pros and cons obviously, but allows me some quality training time on the weekends. My wife is an exercise physiologist and is incredibly supportive, although I do wonder if it is because she knows the more training I do the less chance there is that I am out on the lash.
Is there anything about Nathan that surprised you or you would like to share with us?
A lot that surprised me and nothing I can share.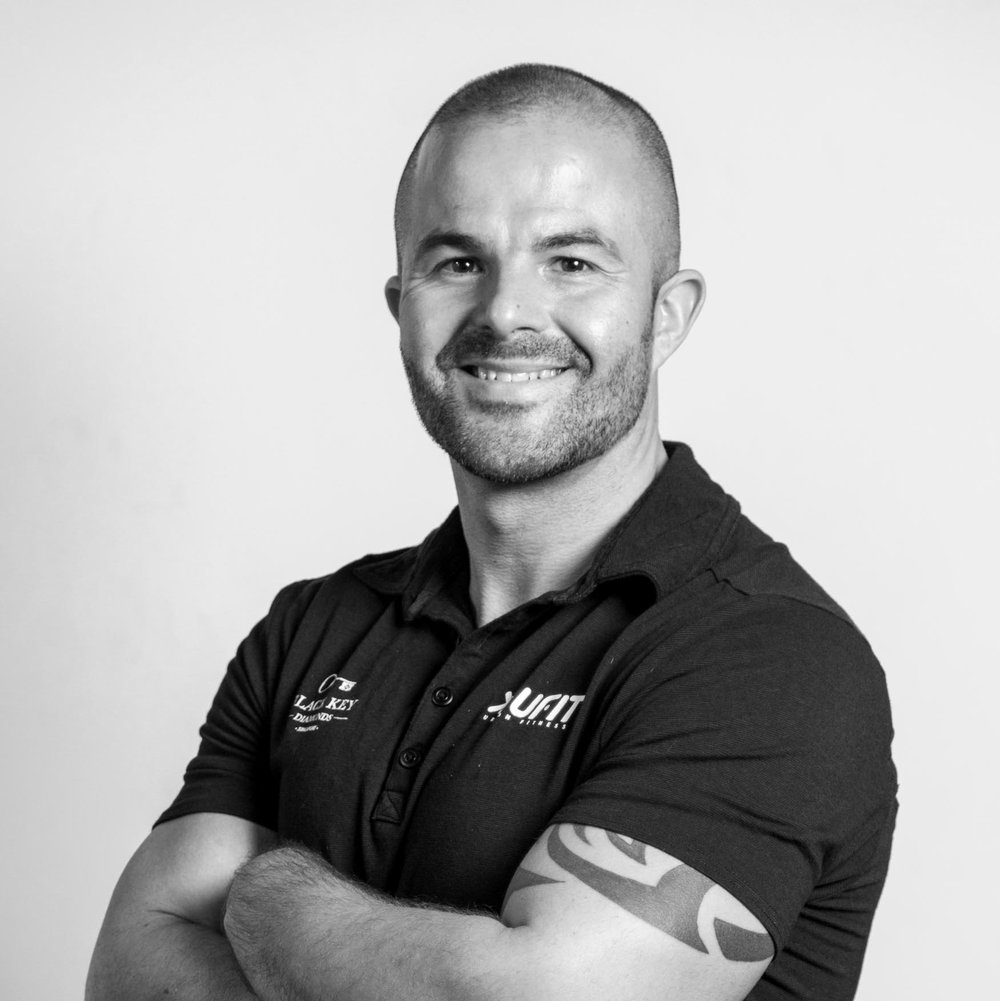 Training Gav for the past three to four years has been an awesome experience for me. It's great for me to work with such a fantastic masters athlete - and Gav doesn't look a day over 54!
As he mentioned, 6am every Wednesday we have both turned up consistently to work towards small, steady goals. During this period, I've learned a lot about the art of Triathlon and tried to apply as much of my knowledge of relevant strength and mobility training into each training program.
Firstly, the injury prevention focus worked well and that allowed us to really move forward with increasing strength, particularly in the lower body and posterior chain. We have spent a lot of time on bodyweight mastery and I believe warming up every session with exercises like strict chin ups, L-sits, handstands, pistols squats and bridges have been paramount to building a solid base and are an important part of his training.
Gav has great knowledge of his body and how it responds to every training scenario and that has allowed us to continually improve without any clear side or backward steps. His results for 2017 were phenomenal (4 wins and 2 second places) and I must admit I'm quite proud each time I get a text from him after each race weekend because I know I've contributed a small piece to that result and I look forward to the successes in 2018.